Charter a Cessna 402C Private Jet
Get an Instant Cessna 402C Charter Cost Estimate
Estimated Price Per Hour:
$1,610
Cessna 402C Private Charter Flights
The Cessna 402C is a twin-piston engine aircraft from Cessna. It has gained popularity in the business aviation segment and successfully provides company executives with comfort and reliability. The aircraft made its first flight in 1965. During the serial production, about 1.5 thousand units were produced. Rent a Cessna 402С for your next private flight from Los Angeles to San Francisco, Philadelphia to Kansas City, or Washington to Chicago.
Cessna 402C Price Rental
The average cost to charter a Cessna 402C is around $1,610 per hour.
For charter rates and availability of the Cessna 402C, please submit the flight request form, or call our agents 24/7 at +1 (212) 840 8000.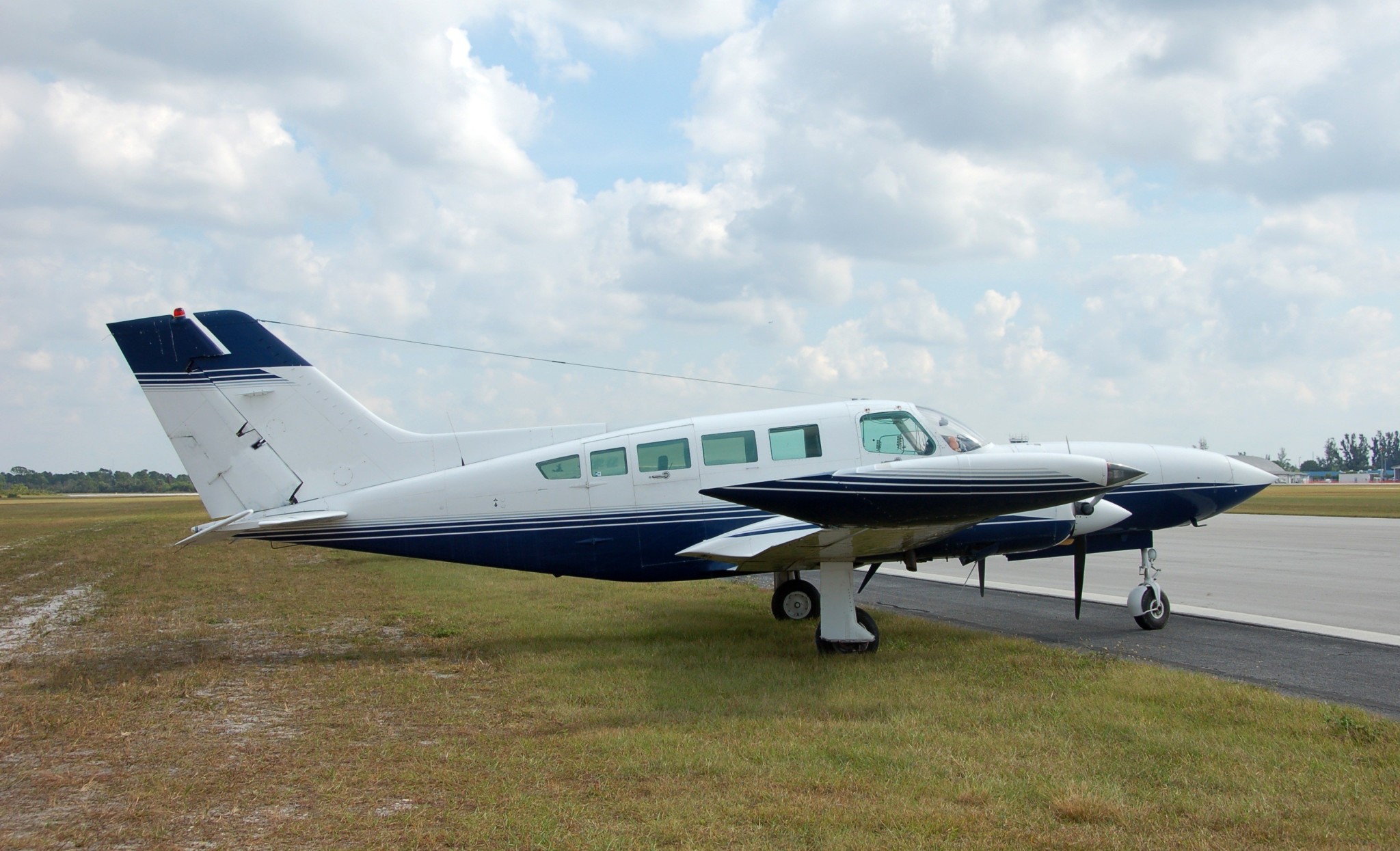 Overview Cessna 402C
The Cessna 402C is typically used on short routes. It is equipped with Continental engines, and a propeller synchrophasor to reduce noise and modern avionics. The next modification of the Cessna 402C, the Cessna 402 features an increased takeoff and landing weight. The aircraft boasts an impressive range and a top speed of 220 miles per hour, making it an ideal choice for island travel.
General Performance
| | |
| --- | --- |
| Luggage Capacity | 53 ft³ |
| Cruise Speed | 229 ktas |
| Certified Ceiling | 26900 ft |
| Takeoff Distance | 2,195 ft |
| Landing Distance | 2,485 ft |
| Max Takeoff Weight | 6850 lbs |
| Max Landing Weight | 6850 lbs |
Cabin Size
| | |
| --- | --- |
| Length | 11,3 ft |
| Width | 4,6 ft |
| Height | 4,25 ft |
Cessna 402C Interior
The luxurious Cessna 402C cabin is expertly designed to accommodate a total of seven passengers, ensuring ample space for each individual to indulge in absolute comfort. The interior is thoughtfully crafted to provide a truly lavish experience, offering an environment where passengers can relax and enjoy the journey to the fullest. With an emphasis on spaciousness and ergonomic design, the cabin ensures that passengers have plenty of room to move around and stretch out during the flight, further enhancing their comfort. The exceptional attention to detail and the use of premium materials contribute to an atmosphere of refined elegance and sophistication, setting the stage for an unforgettable flying experience.
What is the flight range of a Cessna 402C?
Cessna 402C charter provides 1,274 nm of uninterrupted flight. It can quickly fly from Los Angeles to San Francisco, Philadelphia to Kansas City, or Washington to Chicago.
How many hours can a Cessna 402C fly?
A Cessna 402C private jet charter can transport you nonstop for around 5 hours.
How long of a runway does a Cessna 402C need?
Cessna 402C private jet charter requires a runway length of approximately 2,195 feet for takeoff and 2,485 feet for landing.
Similar Private Jets to Cessna 402C