Charter a Beechcraft Bonanza Private Jet
Get an Instant Beechcraft Bonanza Charter Cost Estimate
Estimated Price Per Hour:
$460 – $590
Beechcraft Bonanza Private Charter Flights
The piston-powered Beechcraft Bonanza offers private aviation clients class-leading speed and a distinctive appearance. This aircraft from Beech Aircraft Corporation's well-known manufacturer features some genuinely innovative concepts. Furthermore, its production continued longer than any other aircraft in history. Beechcraft Bonanza private jet charter is one of the most iconic and successful aircraft models produced by the Beech Aircraft Corporation.
Beechcraft Bonanza Price Rental
The average cost to charter Beechcraft Bonanza is around $460 – $590 per hour.
For charter rates and availability of Beechcraft Bonanza, please submit the flight request form, or call our agents 24/7 at +1 (212) 840 8000.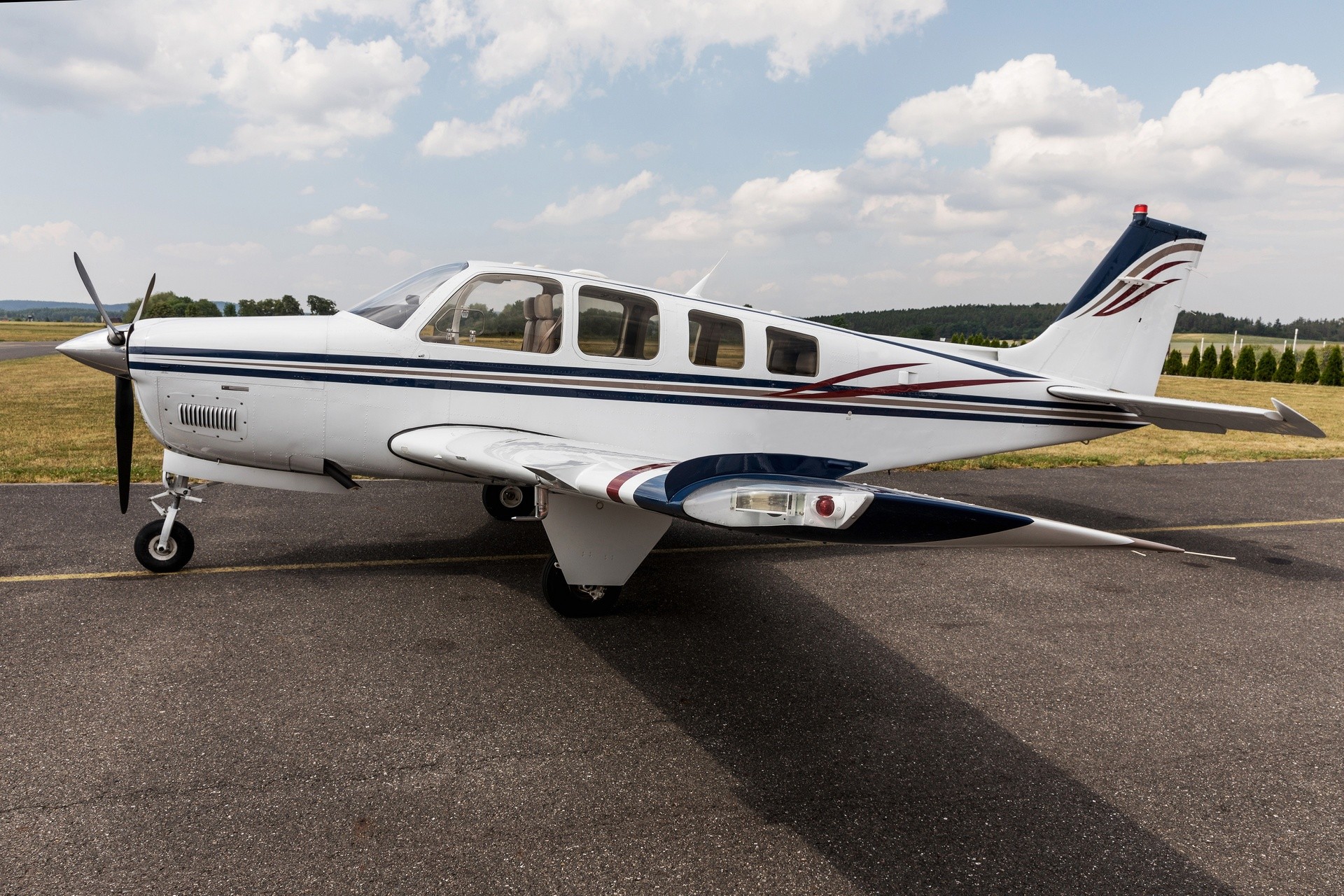 Overview Beechcraft Bonanza
Beechcraft Bonanza private jet charter was introduced with its distinctive V-tail in 1947. After that, the Bonanza series included additional variants, such as the 33 Bonanza with a conventional tail and the 36 Bonanza with an extended fuselage. As a result, Beechcraft Bonanza private jet holds a prominent position on the international list of most-produced aircraft and the private aviation market. The air-cooled Continental Model E-185-1 engine can reach speeds of 175 miles per hour and provides nearly maximum performance.
General Performance
| | |
| --- | --- |
| Luggage Capacity | 37 cu. ft. |
| Cruise Speed | 169 KTS |
| Certified Ceiling | 18500 ft |
| Takeoff Distance | 1,865 ft |
| Landing Distance | 1,846 ft |
| Max Takeoff Weight | 3650 lbs |
| Max Landing Weight | 3650 lbs |
Cabin Size
| | |
| --- | --- |
| Length | 48.44 ft |
| Width | 3 ft 4 In |
| Height | 4 ft 2 In |
Beechcraft Bonanza Interior
The interior of Beechcraft Bonanza private jet charter can vary significantly depending on the model and the owner's customization choices. As a general guideline, the Bonanza typically has a cabin designed to accommodate four passengers in a club seating arrangement, with two seats facing forward and two seats facing aft.
What is the flight range of Beechcraft Bonanza?
The range of a Beechcraft Bonanza private aircraft charter is 626 nautical miles. It allows flights between Dallas and Nashville, Las Vegas and Denver, and Minneapolis and Chicago.
How many hours can a Beechcraft Bonanza fly?
Typically, a Beechcraft Bonanza private jet can operate for four to seven hours without refueling. However, it is essential to remember that flight duration can vary based on the flight profile, which includes factors such as speed, cruising altitude, and wind conditions.
How long of a runway does a Beechcraft Bonanza need?
The runway for Beechcraft Bonanza private jet charter is about 1,865 ft for takeoff and 1,846 ft for landing.
Similar Private Jets to Beechcraft Bonanza