Charter a Cessna Skyhawk Private Jet
Get an Instant Cessna Skyhawk Charter Cost Estimate
Estimated Price Per Hour:
 N/A
Cessna Skyhawk Private Charter Flights
The Cessna Skyhawk from the American manufacturer Cessna Aircraft Company is a famous reciprocating single-engine airplane with attractive flight characteristics for private aviation. This model is one of the most mass-produced aircraft in aviation history. During serial production, over 43 thousand aircraft were produced in 25 modifications. A charter on the Cessna Skyhawk allows you to travel in the shortest possible time from San Francisco to Los Angeles, Birmingham to Dallas, Boston to Detroit.
Cessna Skyhawk Price Rental
For charter rates and availability of the Cessna Skyhawk, please submit the flight request form, or call our agents 24/7 at +1 (212) 840 8000.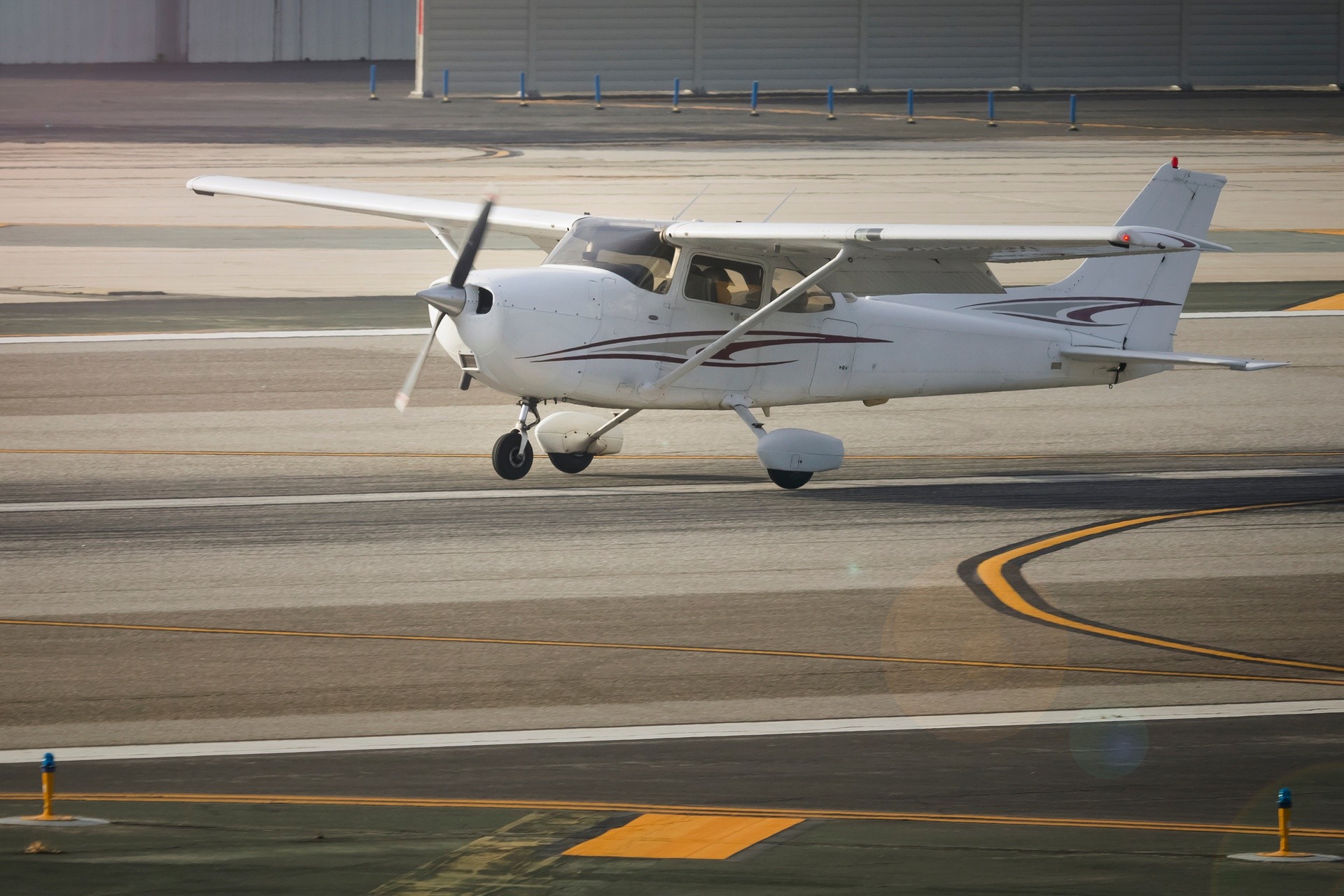 Overview Cessna Skyhawk
The Cessna Skyhawk is a magnificent glider with a straightforward and reliable design. The powerplant is in the form of a Lycoming O-320 flat-4 air-cooled piston engine. Besides, it is equipped with GARMIN G1000 avionics, wireless download of databases and flight plans, and IFR maps with night mode for high and low altitudes. As a result, the aircraft can take off and land on dry dirt strips without any problems. The most popular modifications in the series are the 172A, 172D Powermatic, and 172RG Cutlass. 
General Performance
| | |
| --- | --- |
| Luggage Capacity | 30 cu.ft |
| Cruise Speed | 124 ktas |
| Certified Ceiling | 13,500 ft |
| Takeoff Distance | 960 ft |
| Landing Distance | 1,335 ft |
| Max Takeoff Weight | 2,450 lbs |
| Max Landing Weight | 2,550 lbs |
Cabin Size
| | |
| --- | --- |
| Length | 11.1 ft |
| Width | 0,4 ft |
| Height | 0,5 ft |
Cessna Skyhawk Interior
The Cessna Skyhawk piston airplane has been designed to provide exceptional comfort and convenience. Seats covered with Luxor 2 resilient material ensure durability and long-lasting comfort during every flight. The aircraft boasts large windows that provide a panoramic view, allowing passengers to immerse themselves in the beauty of the sky. Soft LED lighting, carefully placed throughout the cabin, creates a soothing atmosphere conducive to focused learning. In addition, the cockpit is equipped with two USB ports for convenient charging and connecting various devices. Every lesson in the Cessna Skyhawk piston aircraft is a great experience, combining comfort, functionality and a breathtaking perspective of the sky.
What is the flight range of a Cessna Skyhawk?
Cessna Skyhawk charter provides 640 nm of uninterrupted flight. 
How many hours can a Cessna Skyhawk fly?
A Cessna Skyhawk private jet charter can transport you nonstop for around 4 hours. 
How long of a runway does a Cessna Skyhawk need?
Cessna Skyhawk private jet charter requires a runway length of approximately 960 feet for takeoff and 1,335 feet for landing.
Similar Private Jets to Cessna Skyhawk