Charter a Piper Seneca Private Jet
Get an Instant Piper Seneca Charter Cost Estimate
Estimated Price Per Hour:
$1,300
Piper Seneca Private Charter Flights
The world-renowned American manufacturer Piper Aircraft offers a complete line of reliable, high-performance turboprops for the needs of private aviation customers. This is evidenced by the availability of popular and acclaimed models like the Seneca V. Chartering a Piper Seneca allows you to travel from Houston to Indianapolis or Cleveland to Kansas City in the shortest possible time.
Piper Seneca Price Rental
The average cost to charter a Piper Seneca is around $1,300 per hour.
For charter rates and availability of the Piper Seneca, please submit the flight request form, or call our agents 24/7 at +1 (212) 840 8000.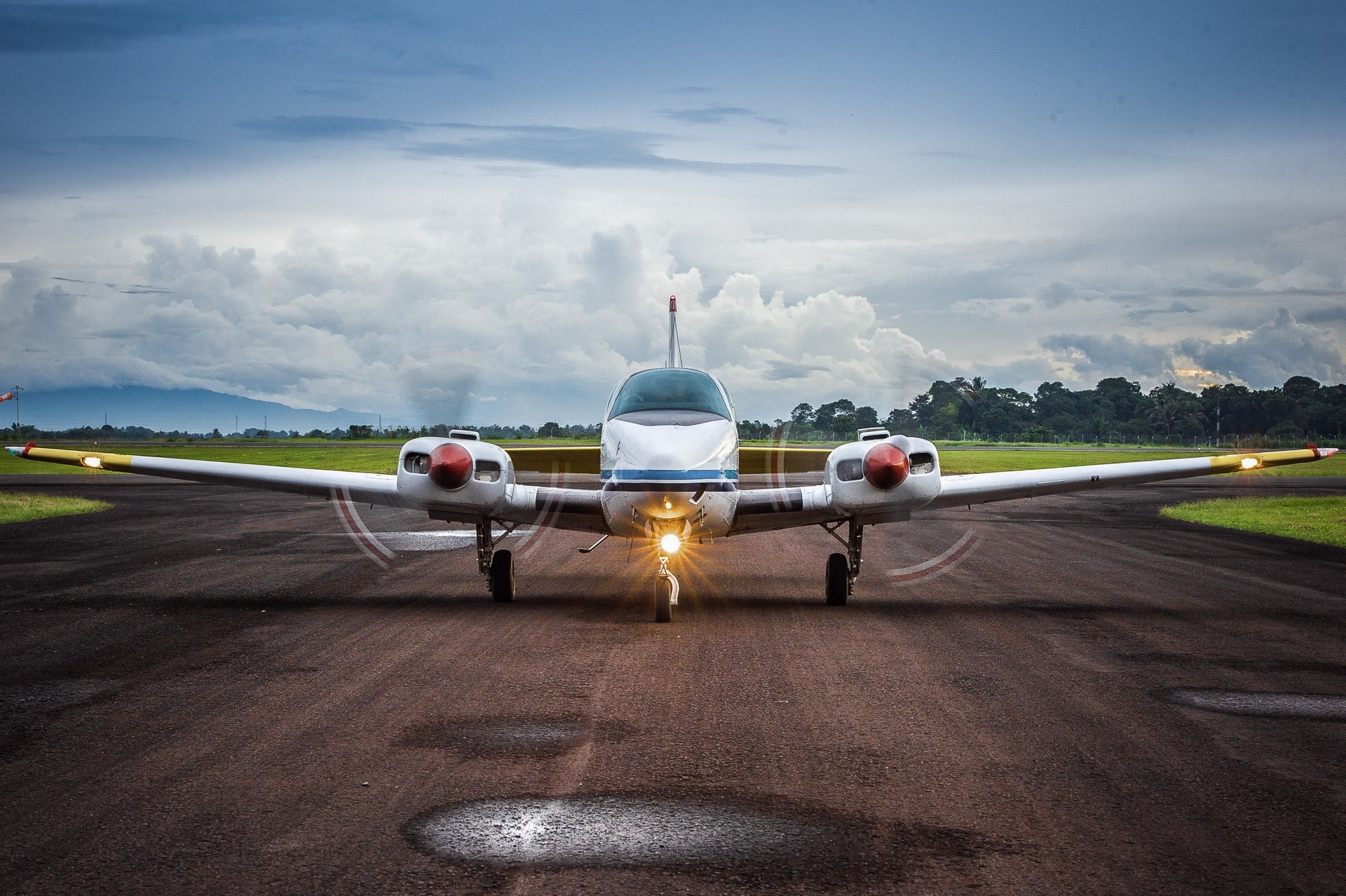 Overview Piper Seneca
The Piper Seneca is a relatively small aircraft with piston engines. The model entered the market in mass production in 1998. The plane has three-point folding landing gear, two Continental TSIO-360-RB piston engines located on the wings. This allows it to gain sufficient altitude and travel at 182 ktas. Another advantage of the Piper Seneca, it can stay in the air for three hours and travel up to 828 nm. The aircraft performs well for takeoff and landing on short runways with artificial and unpaved surfaces. It also has advanced avionics, ground proximity warning systems, and more for passenger safety.
General Performance
| | |
| --- | --- |
| Luggage Capacity | 32,5 ft³ |
| Cruise Speed | 182 ktas |
| Certified Ceiling | 25000 ft |
| Takeoff Distance | 1,710 ft |
| Landing Distance | 2,180 ft |
| Max Takeoff Weight | 4750 lbs |
| Max Landing Weight | 4513 lbs |
Cabin Size
| | |
| --- | --- |
| Length | 10,36 ft |
| Width | 4,08 ft |
| Height | 3,5 ft |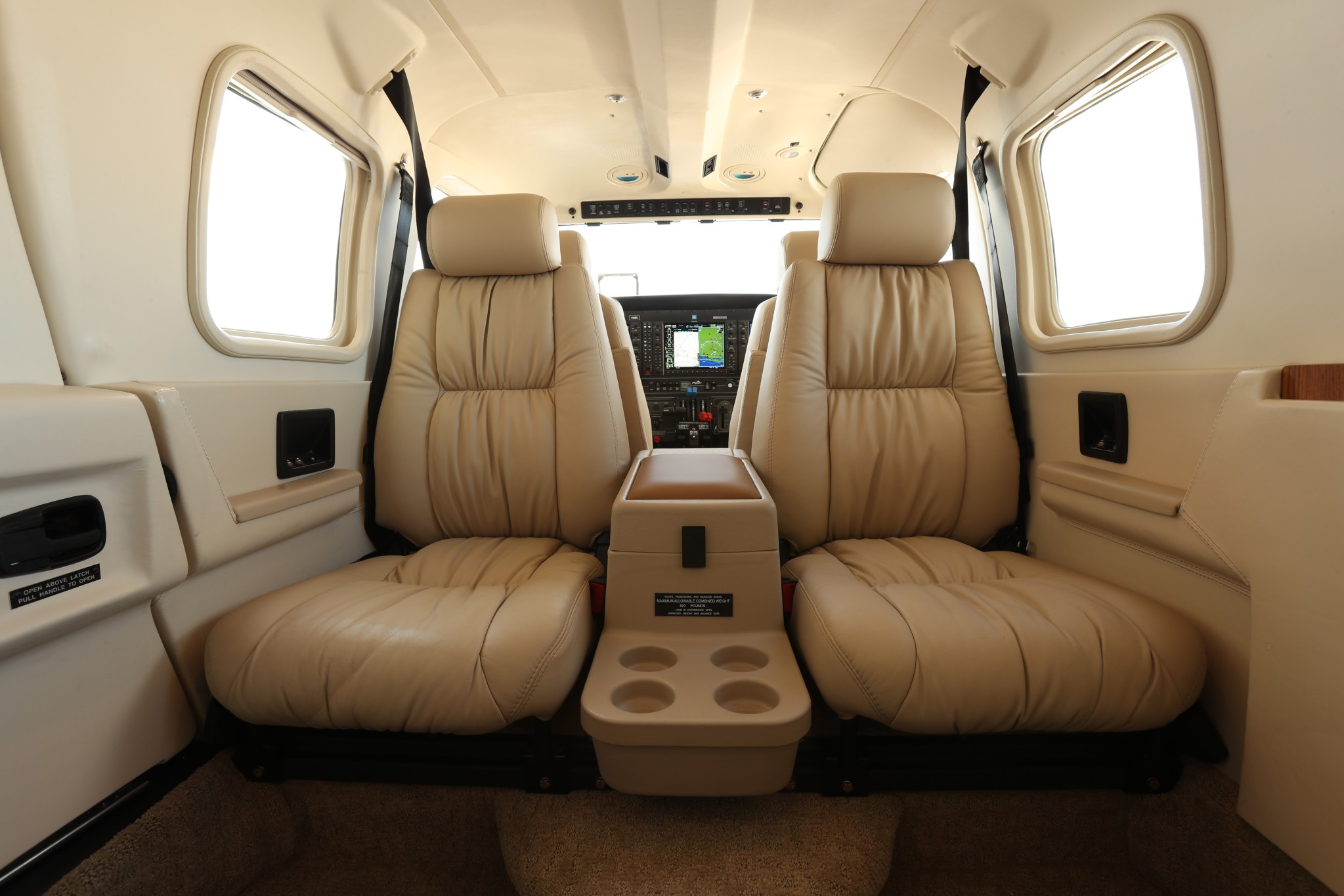 Piper Seneca Interior
The Piper Seneca offers customers a spacious and luxurious cabin designed for maximum comfort. The bright interior is adorned with large portholes, allowing ample natural light to fill the space. Travelers can enjoy the convenience of generously sized luggage compartments, providing ample storage space for belongings. The plush leather seats add an extra touch of elegance and ensure a cozy journey for passengers. Additionally, the aircraft is equipped with a refrigerator, allowing for the storage and cooling of refreshments throughout the flight.
What is the flight range of a Piper Seneca?
Piper Seneca charter provides 828 nm of uninterrupted flight. It can quickly fly from Houston to Indianapolis or Cleveland to Kansas City.
How many hours can a Piper Seneca fly?
A Piper Seneca private jet charter can transport you nonstop for around 3 hours.
How long of a runway does a Piper Seneca need?
Piper Seneca private jet charter requires a runway length of approximately 1,710 feet for takeoff and 2,180 feet for landing.
Similar Private Jets to Piper Seneca