Charter a Gulfstream G550 Private Jet
Get an Instant Gulfstream G550 Charter Cost Estimate

Private Jets Type:
Ultra Long Range Jet

Estimated Price Per Hour:
$8,000 – $11,000

Gulfstream G550 Private Charter Flights
Gulfstream G550 ultra-long range business aircraft is an improved version of the Gulfstream G500, with more fuel capacity, increased cabin space, and additional passenger amenities. In August 2003, it acquired its FAA certificate to start flying. Gulfstream G550 private jet charter outperformed its forerunner, the Gulfstream GV, by providing a maximum range of 6,700 nm and by using more fuel per mile than the GV.
Gulfstream G550 Price Rental
The average cost to charter a Gulfstream G550 is around $8,000 – $11,000 per hour. For charter rates and availability of the Gulfstream G550, please submit the flight request form, or call our agents 24/7 at +1 (212) 840 8000.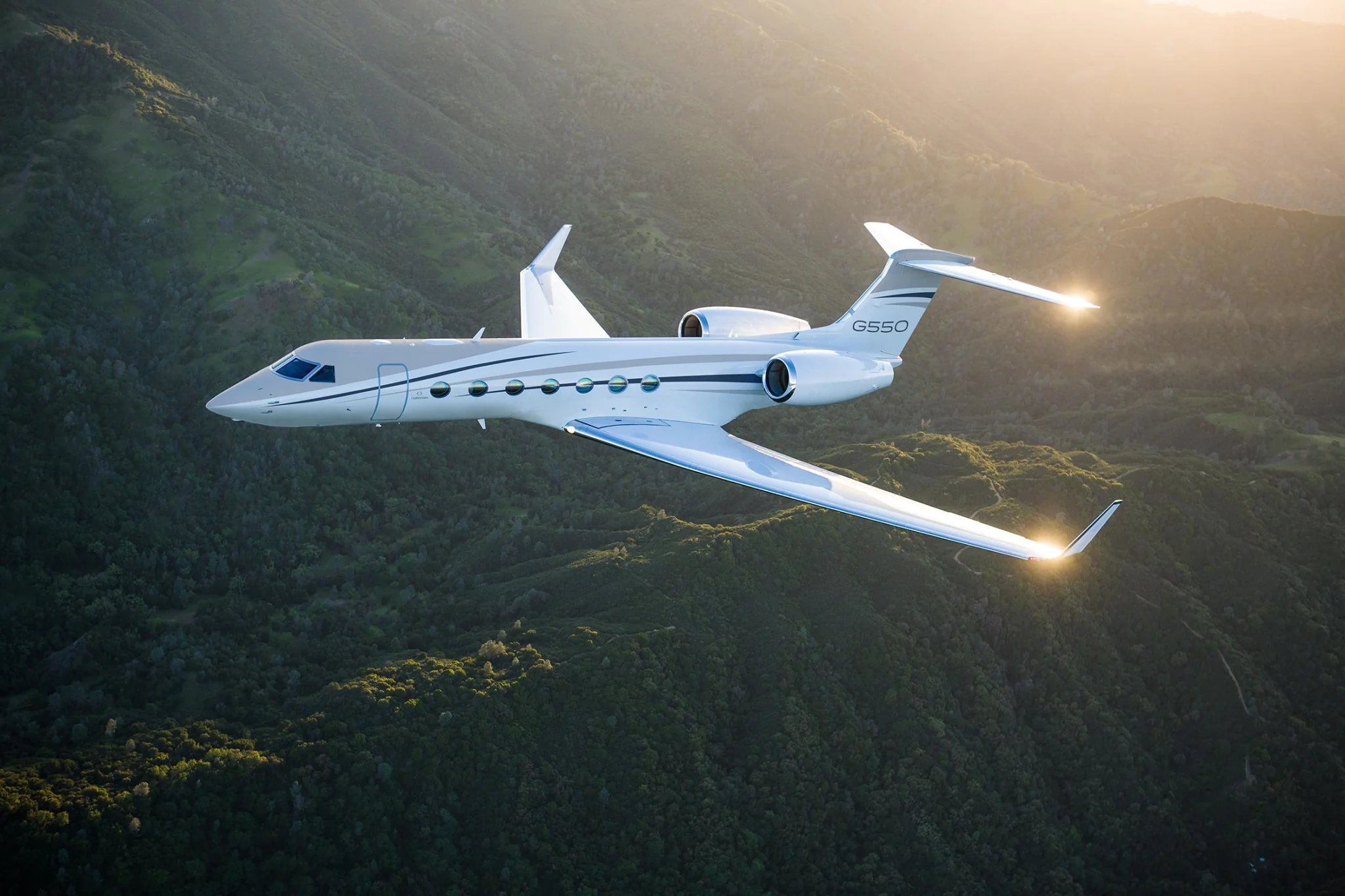 Gulfstream G550 Overview
The aircraft's twin BMW/Rolls Royce BF 700-710-C4-11 turbofan engines contribute significantly to its outstanding power. G550 private jet charter has the same PlaneView avionics found in previous Gulfstream jets, giving the pilot unprecedented access to the aircraft's features. When compared to the instruments on the GV, the sophistication and performance of these electronic systems are far higher. All relevant data is shown in crystal clarity on four 14-inch flat-panel monitors, giving the pilot a bird's-eye view of the situation at all times.
In addition, modern I-NAV systems offer unambiguous flight plans that include only the essential waypoints and routes. G550 combines cutting-edge design and cutting-edge technology with the tried-and-true design of the GV to create a long-range performance aircraft that is both reliable and capacious.
For more information on chartering a Gulfstream G550 private jet, price out your flight up or call our agents 24/7 at +1-212-840-8000.
General Performance
| | |
| --- | --- |
| IFR Range | 6700 nm |
| Cruise Speed  | 508 KTAS |
| Takeoff Distance  | 5910 ft |
| Landing Distance  | 2770 ft |
| Useful Weight | 36500 lbs |
| Payload with Full Fuel | 1800 lbs |



Cabin Size
| | |
| --- | --- |
| Length  | 50.1 ft |
| Width | 7.3 ft |
| Height  | 6.2 ft |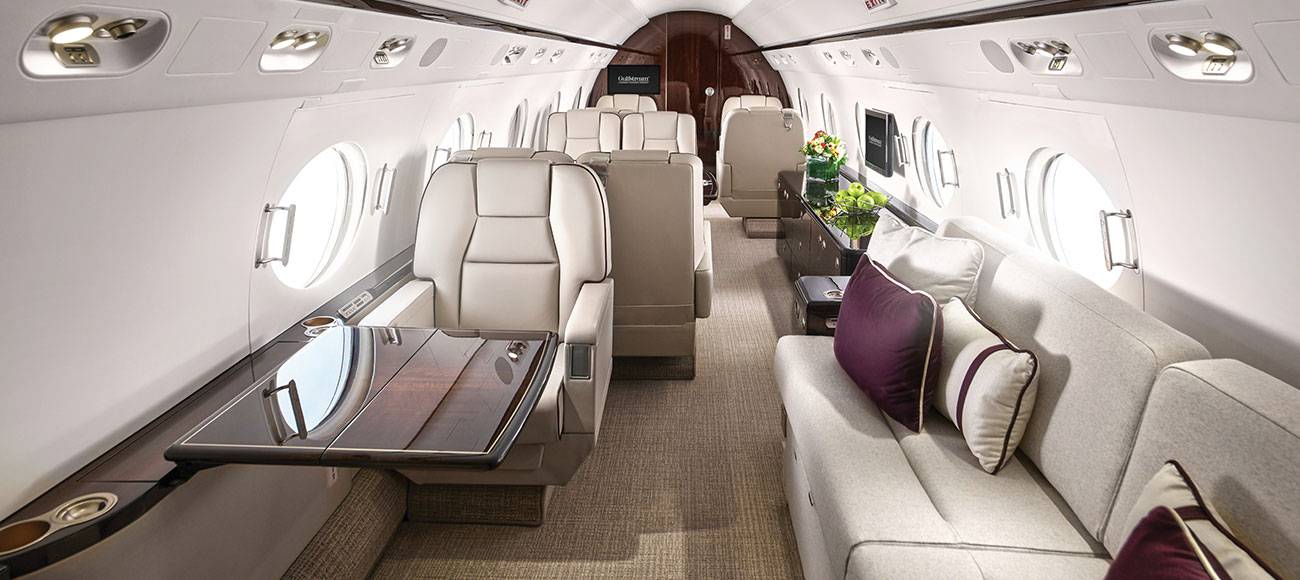 Gulfstream G550 Interior
Like the majority of Gulfstream's aircraft, the area can be used more effectively in a number of different ways. The forward and aft galley arrangements add five to six feet more cabin space. G550 private jet charter can accommodate up to 19 passengers because of its spacious cabin interior.
It is usually set up for maximum comfort to hold ten or fewer passengers. The amenities offered include working rooms, a meeting/dining room, a stand-up shower, and a rest area. G550 also uses a 100% fresh air system to guarantee that all comfort levels are upheld throughout the flight.
Gulfstream G550 private jet can fly for up to 13 hours without stopping for fuel.
Gulfstream G550 private jet can fly for up to 13 hours without stopping for fuel.
About 5910 ft of a runway is required for takeoff and 2770 ft for landing for Gulfstream G550 private jet charter.
Similar Private Jets to Gulfstream G550