Charter a Gulfstream G650ER Private Jet
Get an Instant Gulfstream G650ER Charter Cost Estimate
Private Jets Type:
Long Range Jet
Estimated Price Per Hour:
$12,000
Gulfstream G650ER Private Charter Flights
Gulfstream G650ER, which made its long-awaited debut in December 2014, is now the longest-ranged aircraft. It outperformed the version it replaced, the G650, by 500 nm, increasing its range to almost 7,500 nm. With this range, Gulfstream G650ER private jet charter can offer more nonstop connections, such as a direct journey from Dubai to Atlanta and a nonstop flight from most of the United States' eastern coast to Hong Kong.
The reason for the increased range is Gulfstream G650ER's capacity to carry more fuel, around 4,000 lbs carried in the wings, as well as a software update in the cockpit to assure the ability to manage the increased speed.
Gulfstream G650ER Charter Rates
The average cost to charter Gulfstream G650ER is around $12,000 per hour.
For charter rates and availability of Gulfstream G650ER, please submit the flight request form, or call our agents 24/7 at +1 (212) 840 8000.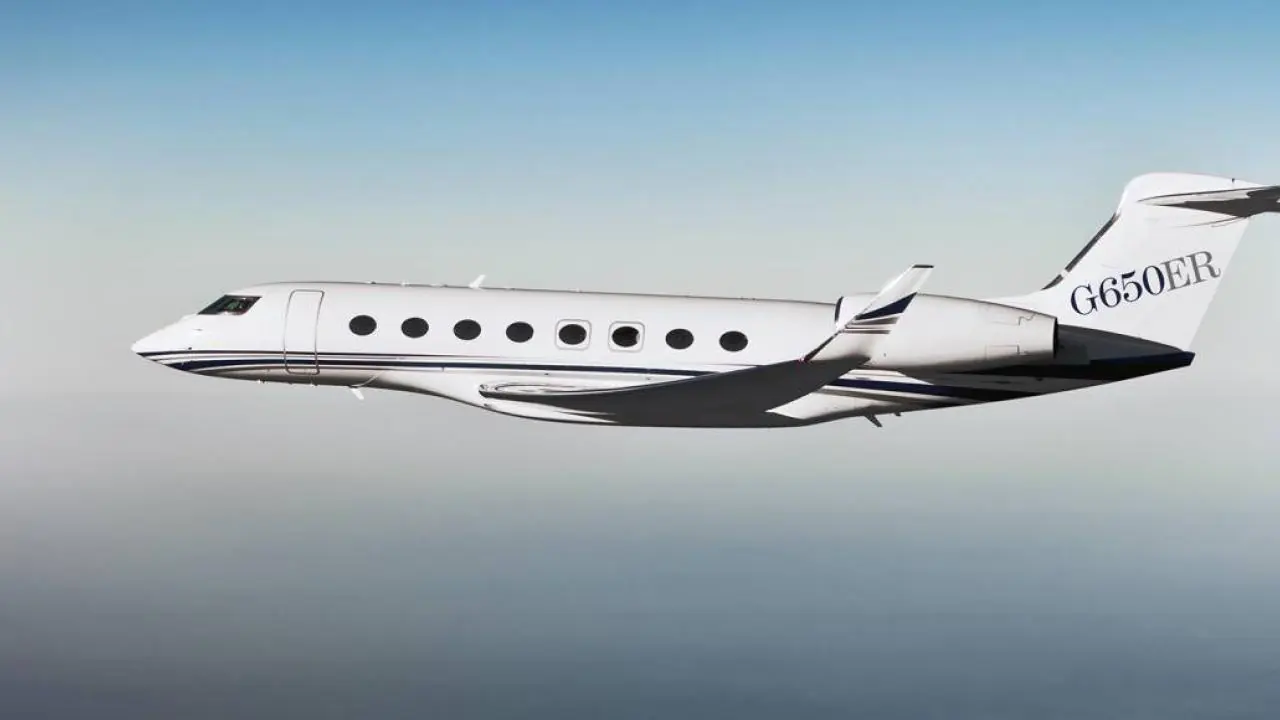 Overview Gulfstream G650ER
Gulfstream G650ER private jet charter makes use of cutting-edge technology to maximize handling and performance. They are certified for steep approach and outfitted with Gulfstream's Enhanced Flight Vision System (EFVS). Its Predictive Landing Performance System, which is known for assisting pilots in preventing runway overruns, is among the planned improvements.
Two Rolls-Royce BR725 engines located in the back power Gulfstream G650ER. The weight capacity of each engine is 16,900 pounds. These engines are highly efficient and help the aircraft achieve its impressive range and speed.
For more information on chartering a Gulfstream G650ER private jet, price out your flight up or call our agents 24/7 at +1-212-840-8000.
General Performance
| | |
| --- | --- |
| Luggage Capacity | 195 cu.ft |
| Cruise Speed | 488 KTAS |
| Certified Ceiling | 51000 ft |
| Takeoff Distance | 6299 ft |
| Landing Distance | 3000 ft |
| Max Takeoff Weight | 103600 lbs |
| Max Landing Weight | 83500 lbs |
Cabin Size
| | |
| --- | --- |
| Length | 46.82 ft |
| Width | 8.5 ft |
| Height | 6.42 ft |
Gulfstream G650ER Interior
Gulfstream G650ER private jet charter features an excellent interior, as one would expect from Gulfstream. The aircraft's roomy cabin includes four living spaces – enough for working, dining, entertaining, and relaxing. Gulfstream G650ER private jet has one of the quietest cabins in business aviation, making it the ideal location to unwind.
Ample natural light is provided by 16 of the huge oval windows that are a Gulfstream signature. Gulfstream seats are created to keep you comfortable and enjoying the journey while delivering comfort and productivity. There is a window right next to each seat.
You are entitled to the most cutting-edge cabin comforts when you fly on Gulfstream G650ER charter. You may anticipate Wi-Fi access, a 42-inch flat-screen TV, video monitors, and a sizable galley.
What is the flight range of Gulfstream G650ER?
You may arrive to your destination quickly thanks to the 7500 nautical mile range of Gulfstream G650ER. Los Angeles to Sydney and New York to Hong Kong are two examples of nonstop routes that can be covered by a Gulfstream G650ER charter.
How many hours can a Gulfstream G650ER fly?
An average charter trip on a Gulfstream G650ER might last 14–15 hours. Yet, this can change based on the circumstances of the flight.
How long of a runway does a Gulfstream G650ER need?
The runway for Gulfstream G650ER private jet charter is roughly 6299 feet for takeoff and 3000 feet for landing.
Similar Private Jets to Gulfstream G650ER