Charter a Citation Longitude Private Jet
Get an Instant Citation Longitude Charter Cost Estimate
Private Jets Type:
Super Midsize Jet
Estimated Price Per Hour:
$5,000
Citation Longitude Private Charter Flights
Cessna/ Textron announced the production of the much anticipated Citation Longitude in May of 2012. It has a range of 3,500 nautical miles which makes this jet perfect for cross country trips non-stop or trips to Hawaii.
Citation Longitude Price Rental
The average cost to charter a Citation Longitude is around $5,000 per hour.
For charter rates and availability of the Citation Longitude, please submit the flight request form, or call our agents 24/7 at +1 (212) 840 8000.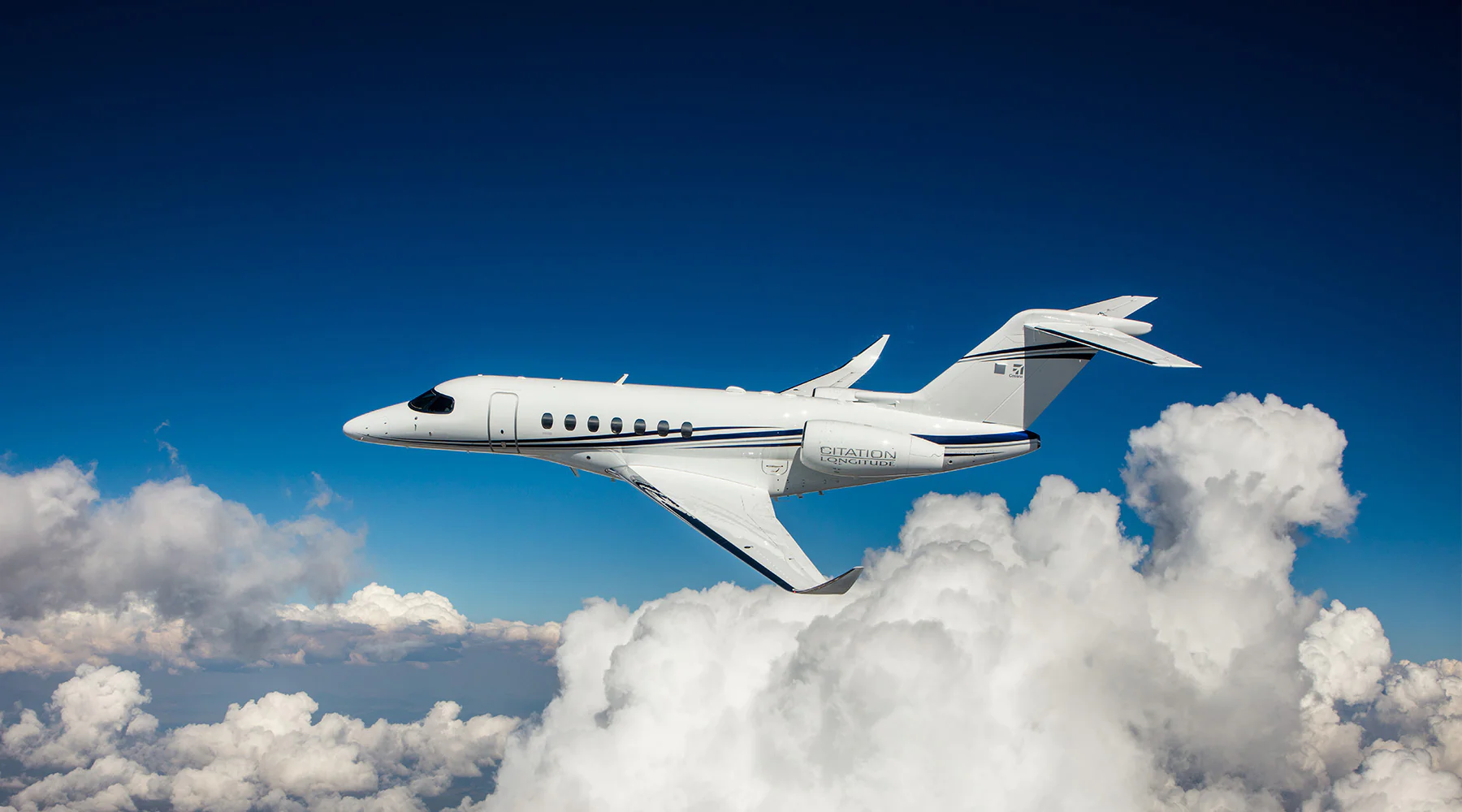 Overview Citation Longitude
The Latitude is a remarkable Super Midsize Jet aircraft, propelled by two mighty Honeywell HTF7700L turbofans. With a formidable power at its disposal, this jet offers exceptional performance and unmatched capabilities, ensuring a thrilling and smooth journey for all passengers aboard.
The Latitude stands as a testament to cutting-edge aviation technology, combining sleek design with unparalleled engineering precision. With its spacious and luxurious cabin, passengers are treated to the utmost comfort and style throughout their travels. Whether embarking on short-haul flights or transcontinental journeys, the Latitude delivers a seamless flying experience, effortlessly gliding through the skies. Its state-of-the-art avionics and advanced systems grant pilots unrivaled control and confidence, making each flight a safe and exhilarating adventure. Embracing innovation and efficiency, the Latitude sets new standards in the realm of private air travel.
With its impressive range and versatile performance, this jet effortlessly connects travelers to far-reaching destinations, all while leaving a smaller carbon footprint. As passengers step on board, they are welcomed into a world of opulence, refinement, and convenience, where every detail has been meticulously curated for an unforgettable journey.
General Performance
| | |
| --- | --- |
| Luggage Capacity | 112 cu.ft |
| Cruise Speed | 476 ktas |
| Certified Ceiling | 45000 ft |
| Takeoff Distance | 4,810 ft |
| Landing Distance | 3,169 ft |
| Max Takeoff Weight | 39500 lbs |
| Max Landing Weight | 33499 lbs |
Cabin Size
| | |
| --- | --- |
| Length | 25.26 ft |
| Width | 6.42 ft |
| Height | 5.9 ft |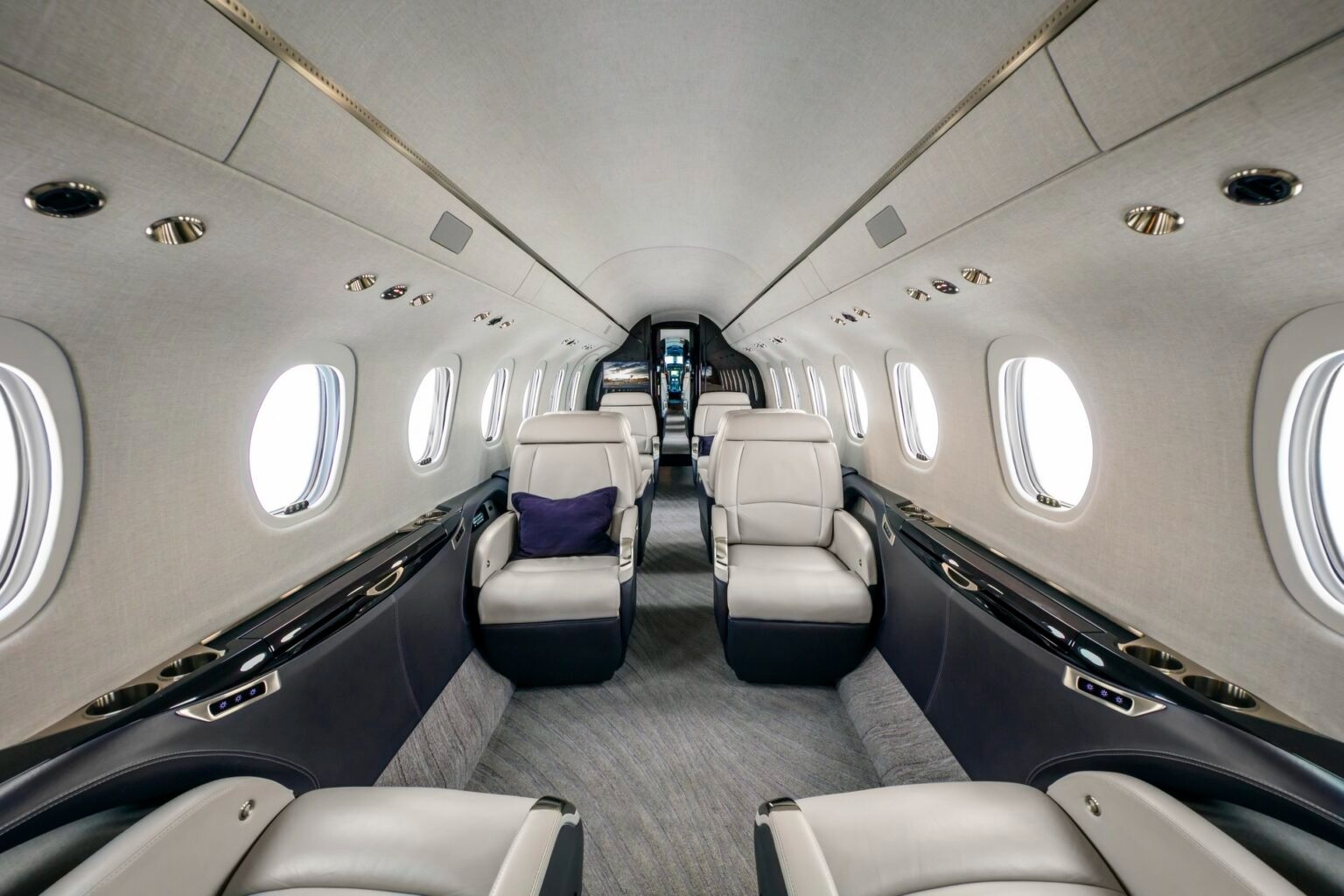 Citation Longitude Interior
The wide cabin of this aircraft offers an expansive space that provides endless possibilities for configuration. Whether you prefer a double club seating arrangement for a more social atmosphere or opt for a setup with a comfortable couch and convenient divan to accommodate a TV or serving area, the options are virtually limitless. The flexibility of the cabin allows you to tailor the interior to your specific needs and preferences, ensuring a personalized and enjoyable flying experience.
What is the flight range of a Citation Longitude?
The Citation Longitude charter provides 3,500 nm of uninterrupted flight. 
How many hours can a Citation Longitude fly?
A Citation Longitude private jet charter can transport you nonstop for around 5 hours.
How long of a runway does a Citation Longitude need?
Citation Longitude private jet charter requires a runway length of approximately 4,810 feet for takeoff and 3,169 feet for landing.
Similar Private Jets to Citation Longitude