Charter a Dassault Falcon 5X Private Jet
Get an Instant Dassault Falcon 5X Charter Cost Estimate
Private Jets Type:
Super Midsize Jet
Estimated Price Per Hour:
N/A
Dassault Falcon 5X Private Charter Flights
Manufactured by the French-based Dassault Aviation and first announced at the NBAA Convention in Las Vegas, Nevada in October 2013, the Falcon 5X will feature one of the largest cabin cross-sections and one of the most advanced flight controls in the industry. The Falcon 5X can fly from New York to London City without stopping, yet has the ability to land on shorter runways thanks to its wing design, which is optimized for both high and low-performance flight.
Falcon 5X Price Rental
For charter rates and availability of the Falcon 5X, please submit the flight request form, or call our agents 24/7 at +1 (212) 840 8000.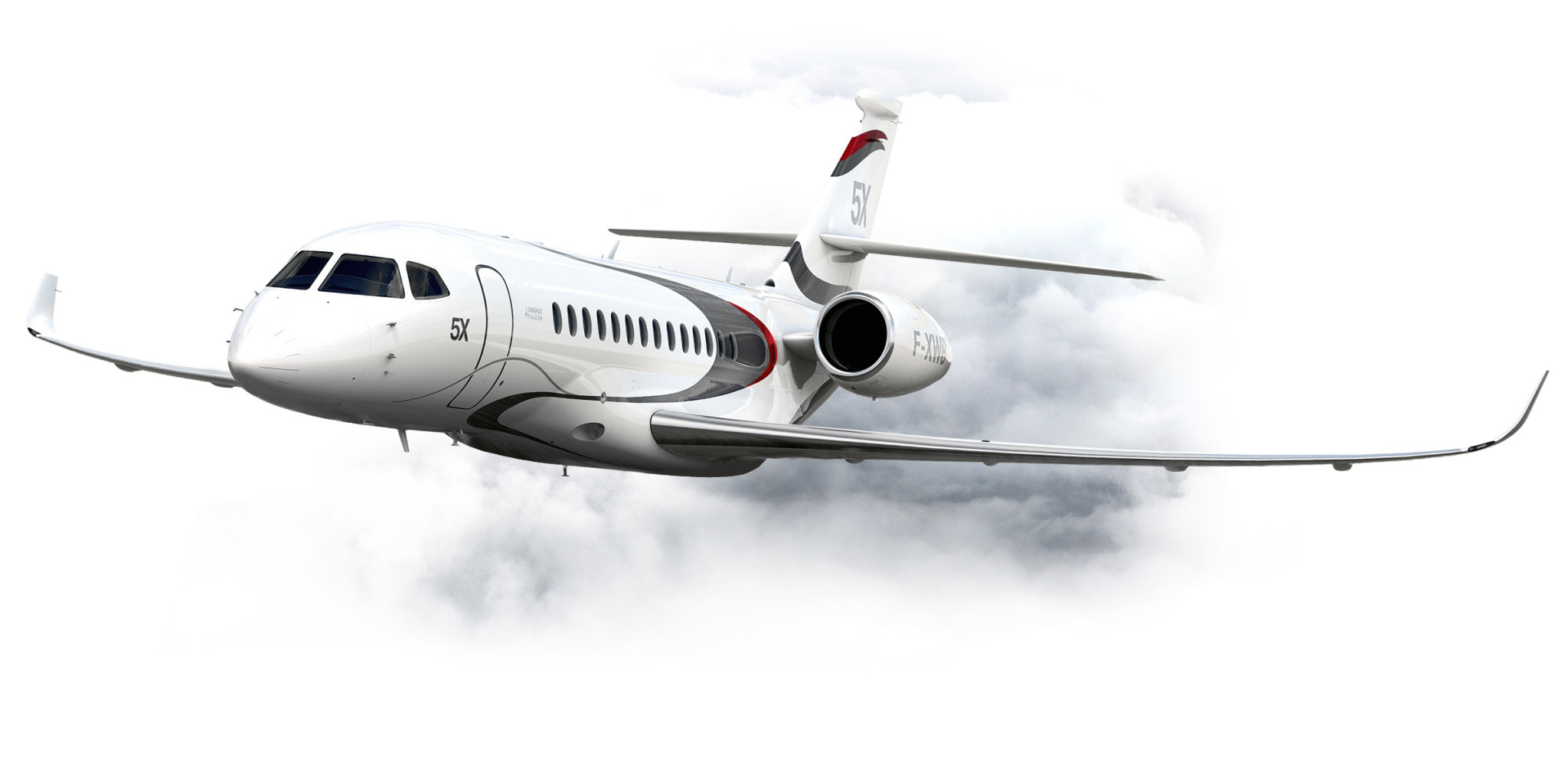 Overview Falcon 5X
The aircraft has 28 cabin windows that are 30% larger than the windows on the Falcon 7X. One of the most unique features of the Falcon 5X is a skylight that allows extra natural light into the cabin.
The Falcon 5X offers a range of 5,200 nm and is equipped with a new incredibly efficient wing and a brand new Snecma Silvercrest engine offering up to15% better fuel efficiency than most others in its class.
General Performance
| | |
| --- | --- |
| Luggage Capacity | 1,766 cu.ft |
| Cruise Speed | 105 ktas |
| Certified Ceiling | 51,000 ft |
| Takeoff Distance | 5,250 ft |
| Landing Distance | 3,000 ft |
| Max Takeoff Weight | 69,600 lbs |
| Max Landing Weight | 66,100 lbs |
Cabin Size
| | |
| --- | --- |
| Length | 38.07 ft |
| Width | 8.5 ft |
| Height | 6.5 ft |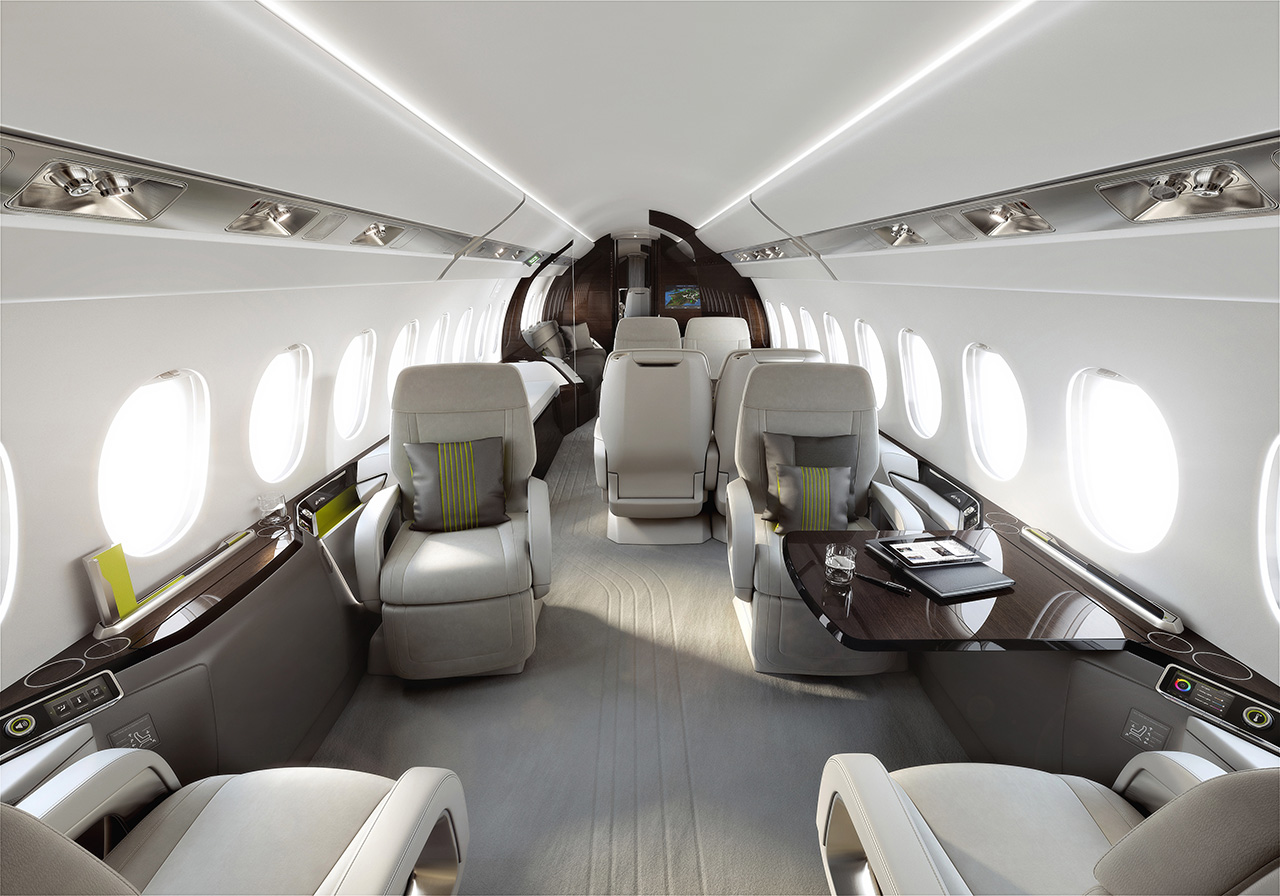 Falcon 5X Interior
The seating configuration on the 5X allows for seamless transitions between business, rest, or sleep modes, providing ultimate convenience. Additionally, the 5X offers the possibility of accommodating up to six full berths. Dassault has ingeniously designed the cabin of the 5X with a cocoon-like approach, ensuring that everything needed is conveniently within arm's reach. This includes easy access to power outlets and internet connectivity, enhancing the overall user experience.
What is the flight range of a Falcon 5X?
Falcon 5X charter provides 5,200 nm of uninterrupted flight.
How many hours can a Falcon 5X fly?
A Falcon 5X private jet charter can transport you nonstop for around 11 hours.
How long of a runway does a Falcon 5X need?
Falcon 5X private jet charter requires a runway length of approximately 5,250 feet for takeoff and 3,000 feet for landing.
Similar Private Jets to Falcon 5X