Charter a Citation Sovereign Private Jet
Get an Instant Citation Sovereign Charter Cost Estimate
Private Jets Type:
Super Midsize Jet
Estimated Price Per Hour:
$5,000
Citation Sovereign Private Charter Flights
Citation Sovereign is a super mid-size private jet manufactured by Cessna, which can be chartered for private air travel. It is a popular choice for both business and leisure travel due to its range, speed, and comfort. Citation Sovereign private jet charter first flew in 2002 and rapidly became one of Cessna's go-to super midsize jets for flyers looking for a roomy cabin and well-rounded performance.
Citation Sovereign Charter Rates
The average cost to charter Citation Sovereign is around $5,000 per hour.
For charter rates and availability of Citation Sovereign, please submit the flight request form, or call our agents 24/7 at +1 (212) 840 8000.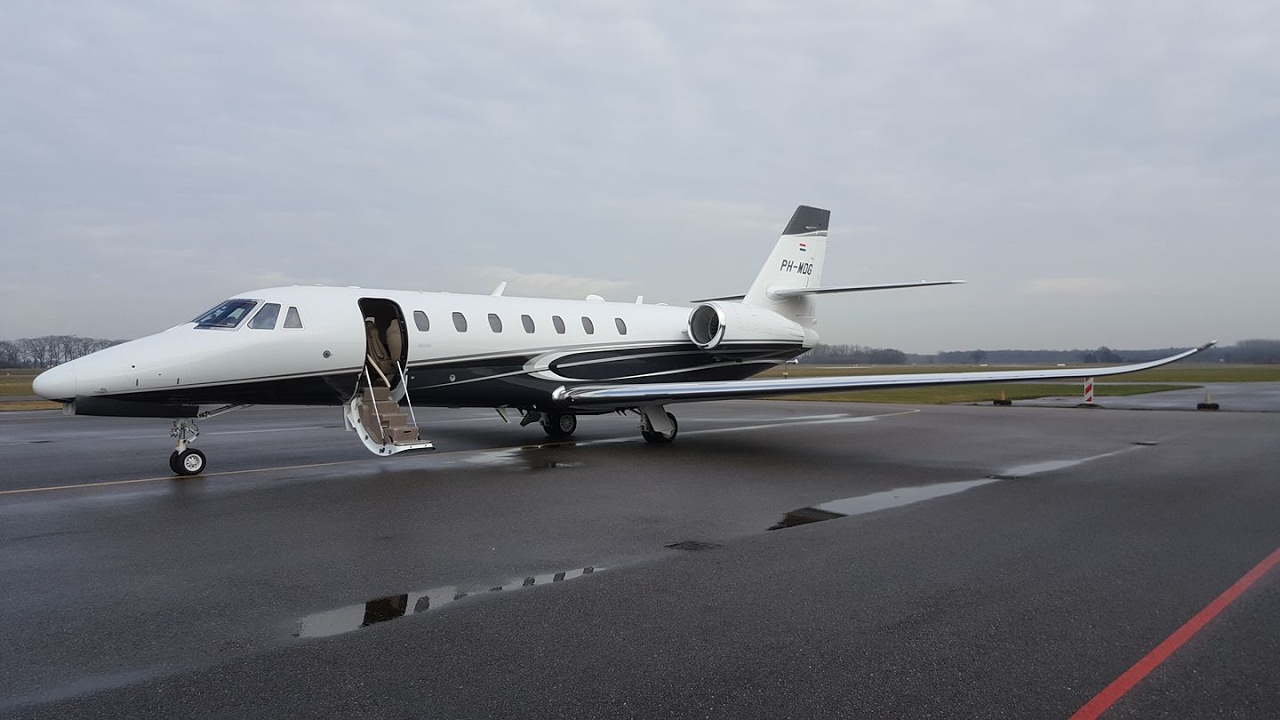 Citation Sovereign Overview
Despite its name, Sovereign thrives at shorter runway airports at high altitudes, allowing it to use small private jet hubs as departure/arrival airports while accessing high-altitude airports that some midsize competitors cannot. Citation Sovereign private jet charter features strong Pratt & Whitney PW306C engines with 5,900 lbs of thrust apiece, allowing it to fly further than Hawkers and ascend quicker than Learjets. The cabin has been expanded 6.6 feet to provide guests extra space on their 3,000+ nautical mile travels.
For more information on chartering a Citation Sovereign private jet, price out your flight up or call our agents 24/7 at +1-212-840-8000.
General Performance
| | |
| --- | --- |
| Range | 3188 nm |
| Cruise Speed | 446 KTAS |
| Takeoff Distance | 3652 ft |
| Landing Distance | 2680 ft |
| Useful Weight | 12400 lbs |
| Payload with Full Fuel | 1184 lbs |
Cabin Size
| | |
| --- | --- |
| Length | 30.74 ft |
| Width | 5.52 ft |
| Height | 5.68 ft |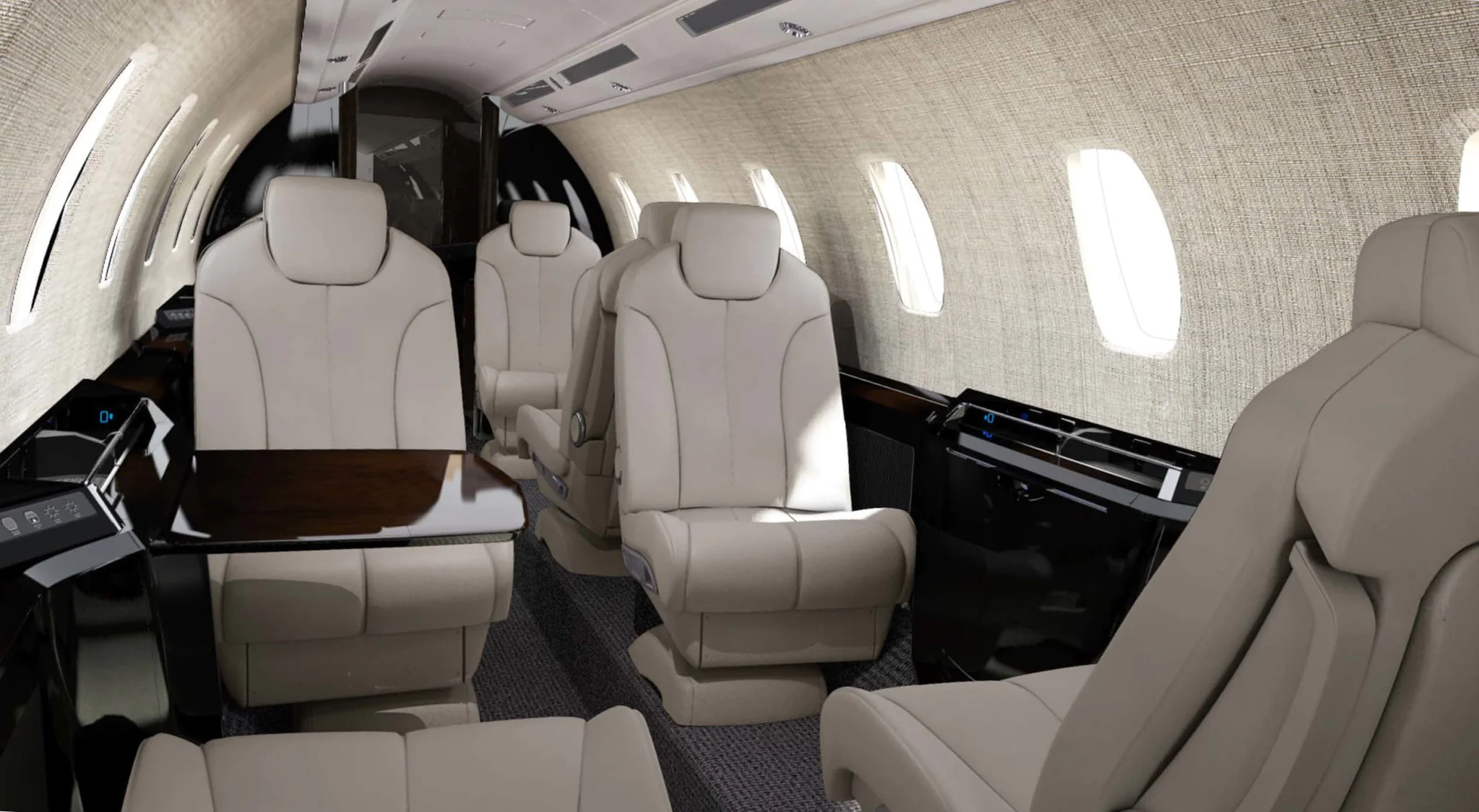 Citation Sovereign Interior
The cabin of Citation Sovereign private jet charter is spacious and comfortable, with room for up to 10 passengers. The cabin is equipped with comfortable seating, a full lavatory, and a galley for in-flight meals and refreshments. Passengers can also enjoy amenities such as Wi-Fi, satellite phone, and entertainment systems, making long flights more enjoyable.
A closet provides additional storage space in the cabin. Sixteen windows surround the passenger cabin, leading to a pleasant, relaxed ambiance. Citation Sovereign was constructed with passenger comfort in mind, allowing the cabin to be conditioned by the APU before the engine started. This private business aircraft has a variable gearing mechanism that constantly modifies the angle of the flaps to attain the ideal angle for flying, minimizing pitch change.
What is the flight range of Citation Sovereign?
Citation Sovereign private jet has a range of, 3188 nautical miles, so it can quickly transport you to your destination. For example, nonstop flights from Miami to Seattle and Los Angeles to New York are available on a Citation Sovereign charter.
How many hours can a Citation Sovereign fly?
At a cruising speed of roughly 446 KTAS, Citation Sovereign private jet rental has a typical range of 6 hours. But, depending on the flight's parameters, this may change.
How long of a runway does a Citation Sovereign need?
Citation Sovereign private jet charter's runway is approximately 3652 ft for takeoff and at least 2680 ft for landing.
Similar Private Jets to Citation Sovereign