Charter a Gulfstream G200 Private Jet
Get an Instant Gulfstream G200 Charter Cost Estimate
Private Jets Type:
Super Midsize Jet
Estimated Price Per Hour:
$7,000
Gulfstream G200 Private Charter Flights
Gulfstream G200 was one of the earliest Gulfstream series private planes. Formerly known as the IAI Galaxy, it is a business jet with twin engines. It was designed by Israel Aerospace Industries (IAI) and manufactured by IAI for Gulfstream Aerospace between 1999 and 2011. Gulfstream G200 private jet charter is one of the quickest and most opulent ways for business and luxury passengers to cross the country in a matter of hours, cruising at speeds of up to 652 mph.
Gulfstream G200 Price Rental
The average cost to charter Gulfstream G200 is around $7,000 per hour.
For charter rates and availability of Gulfstream G200, please submit the flight request form, or call our agents 24/7 at +1 (212) 840 8000.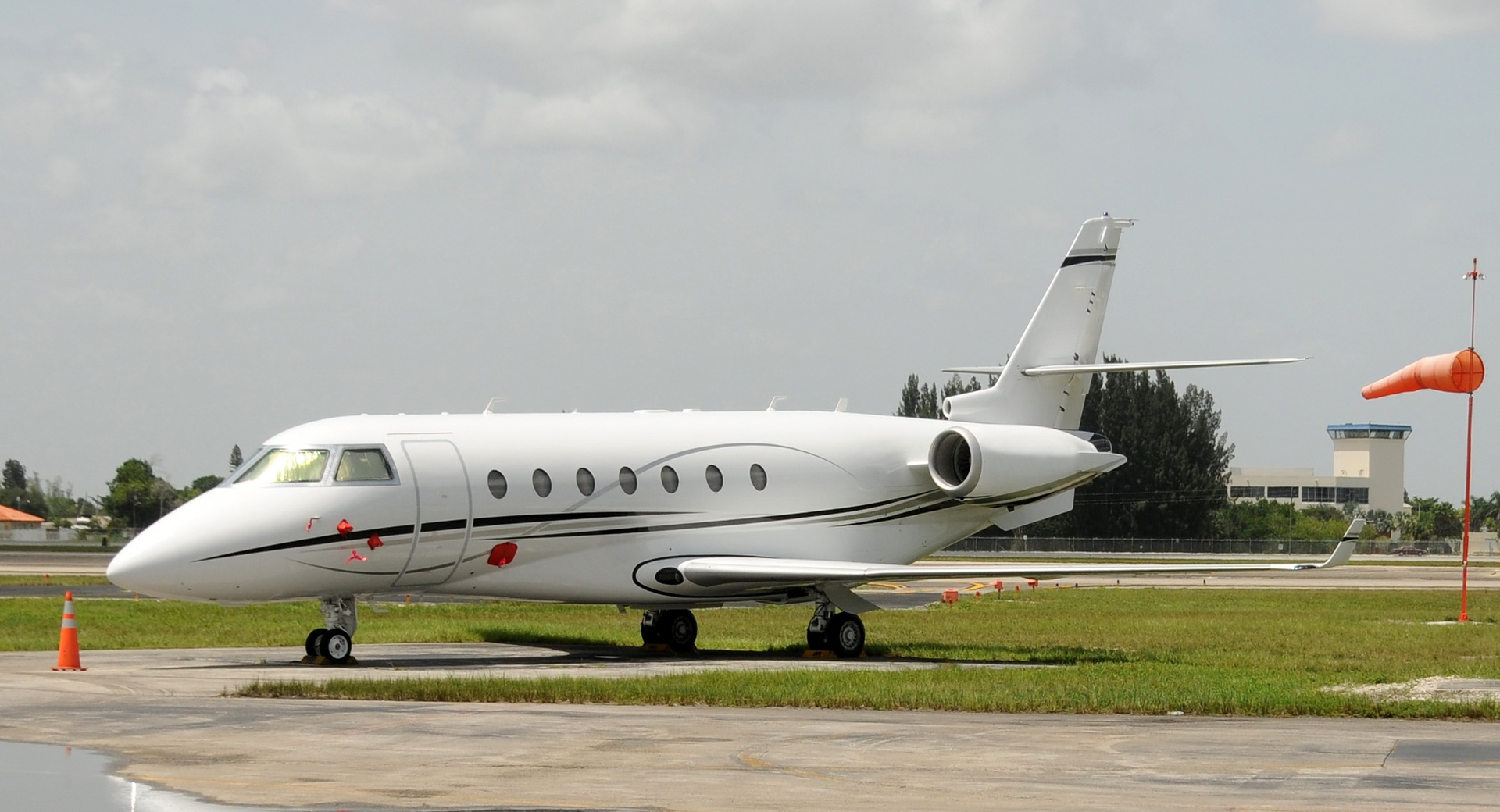 Overview Gulfstream G200
With a range that could take passengers anywhere globally, Gulfstream G200 private jet charter was created to offer business leaders a convenient and efficient means of transportation.
Pratt & Whitney Canada PW306A turbofans with a 5,700 lb thrust each are used to power G200, which Gulfstream modified with Pro Line 4 avionics and an interior overhaul. Kruegar flaps, which are on the leading edge of the inboard portion and helped restore lost field performance due to higher wing load, are a brand-new wing technology that arrived with the rebuilt aircraft.
For more information on chartering a Gulfstream G200 private jet, price out your flight up or call our agents 24/7 at +1-212-840-8000.
General Performance
| | |
| --- | --- |
| Luggage Capacity | 150 cu.ft |
| Cruise Speed | 494 KTAS |
| Certified Ceiling | 45000 ft |
| Takeoff Distance | 6,083 ft |
| Landing Distance | 2,590 ft |
| Max Takeoff Weight | 35450 lbs |
| Max Landing Weight | 30000 lbs |
Cabin Size
| | |
| --- | --- |
| Length | 24 ft. 2 in. |
| Width | 7 ft. 2 in. |
| Height | 6 ft. 3 in. |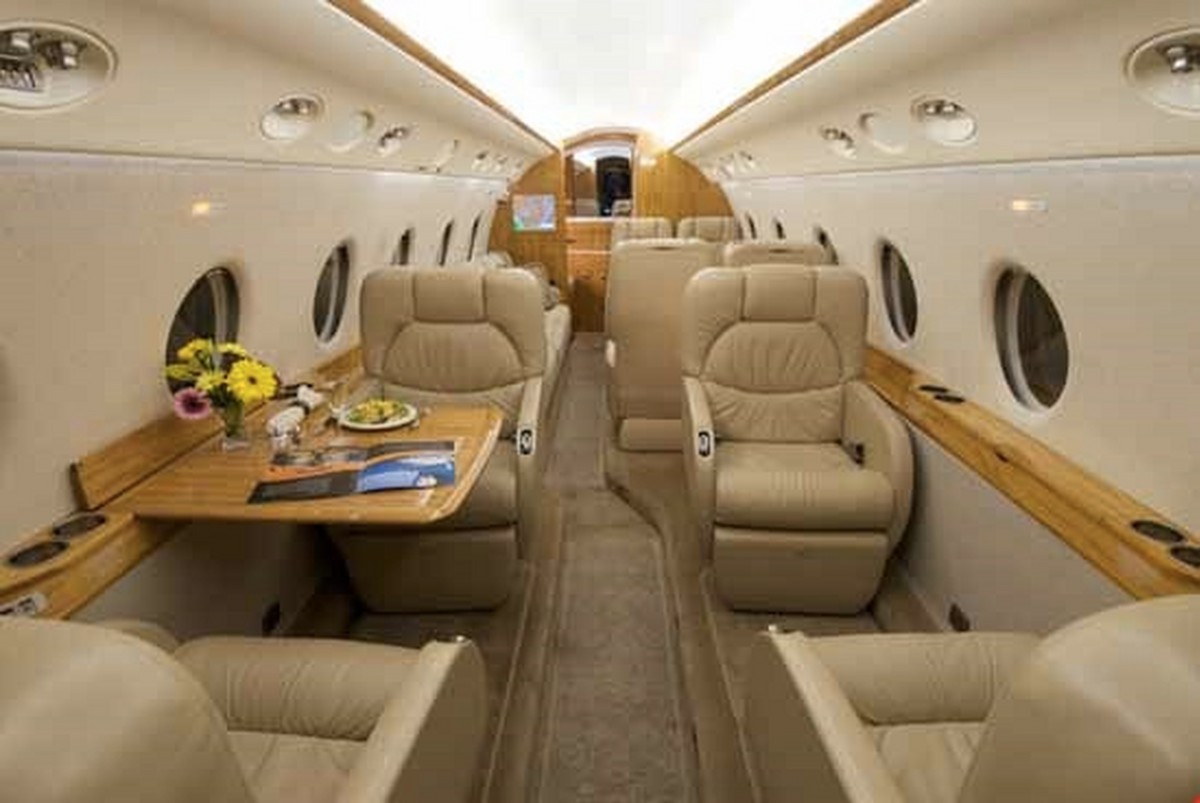 Gulfstream G200 Interior
The stunning cabin of Gulfstream G200 private jet charter measures 24.2 feet in length, is 7 feet wide, and is astoundingly height at 6.3 feet, giving it an interior volume of 870 cubic feet. Its key selling point is that it offers large-cabin comfort while preserving midsize aircraft operational costs. It can accommodate a maximum of 10 people. Due to its broad cabin, you can add a sofa next to one of the double club sets of seats in addition to the standard double club configuration.
What is the flight range of Gulfstream G200?
The 3530 nm maximum range of Gulfstream G200 private jets allows you to reach your destination quite swiftly. A Gulfstream G200 charter makes it possible to take nonstop flights from Singapore to Beijing, New York to San Francisco.
How many hours can a Gulfstream G200 fly?
A Gulfstream G200 private jet charter typically lasts for 6-7 hours. But, depending on the flight conditions, it can alter.
How long of a runway does a Gulfstream G200 need?
Gulfstream G200 private jet charter's runway is approximately 6,083 ft for takeoff and 2,590 ft for landing.
Similar Private Jets to Gulfstream G200