Charter a Gulfstream G280 Private Jet
Get an Instant Gulfstream G280 Charter Cost Estimate
Private Jets Type:
Super-Midsize Jet
Estimated Price Per Hour:
$6,000
Gulfstream G280 Private Charter Flights
Gulfstream G280 private jet is available for private charter flights with Mercury Jets.
Gulfstream G280 is a super-midsize business jet manufactured by Gulfstream Aerospace that provides some of the most comfort and flexibility in private flying. Due to the success of the Gulfstream 200, G280 private jet took over in 2011, and it immediately became a popular choice for transatlantic and cross-country charter flights because of its class-leading passenger capacity and exceptional performance.
Gulfstream G280 Price Rental
The average cost to charter a Gulfstream G280 is around $6,000 per hour.
For charter rates and availability of the Gulfstream G280, please submit the flight request form, or call our agents 24/7 at +1 (212) 840 8000.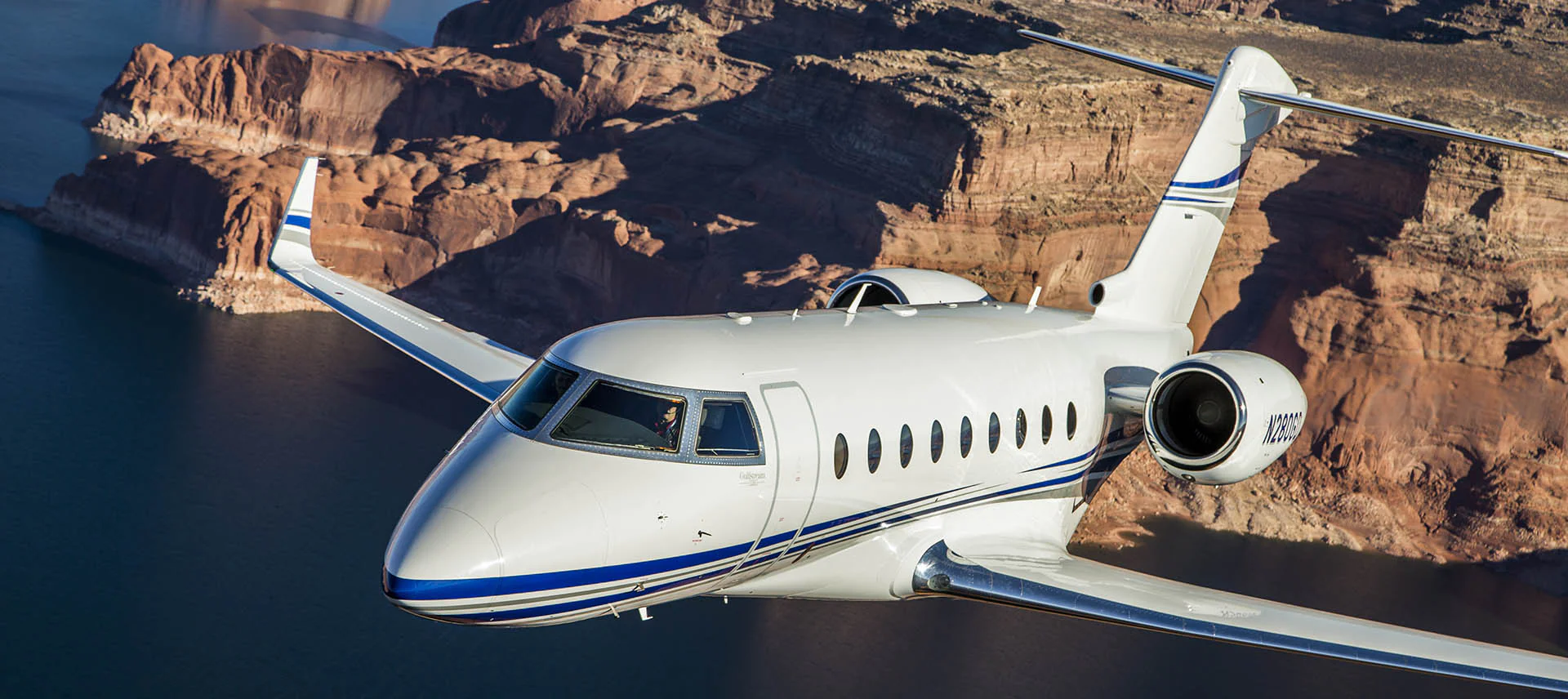 Overview Gulfstream G280
The Gulfstream G280 is a super midsize private jet that was first introduced in 2012. It is a highly capable aircraft that offers comfortable seating for up to 8 passengers, as well as a range of advanced features and technologies.
One of the key advantages of the G280 is its impressive range. It can fly nonstop for over 3,600 nautical miles, making it well-suited for long-range flights. The G280 also features advanced avionics and a state-of-the-art cabin management system, which provides passengers with a comfortable and productive in-flight experience.
The cabin of the Gulfstream G280 is designed to maximize space and comfort. The aircraft features a large, stand-up cabin that provides ample room for passengers to move around and relax. The cabin also features large windows, which provide natural light and stunning views of the outside. The G280 has a spacious lavatory and a fully equipped galley, making it an ideal aircraft for long-distance travel.
The G280 is a versatile aircraft that is well-suited for a wide range of missions, from business travel to family vacations. Whether you are looking to charter a private jet for a business trip, a special event, or a personal getaway, the Gulfstream G280 is an excellent option.
For more information on chartering a Gulfstream G280 private jet, price out your flight up or call our agents 24/7 at +1-212-840-8000.
General Performance
| | |
| --- | --- |
| Rage | 3600 nm |
| Cruise Speed  | 487 KTAS |
| Takeoff Distance  | 4750 ft |
| Landing Distance  | 3180 ft |
| Useful Weight  | 11400 lbs |
| Payload with Full Fuel  | 1000 lbs |
Cabin Size
| | |
| --- | --- |
| Length  | 25.82 ft |
| Width  | 8.5 ft |
| Height  | 6.08 ft |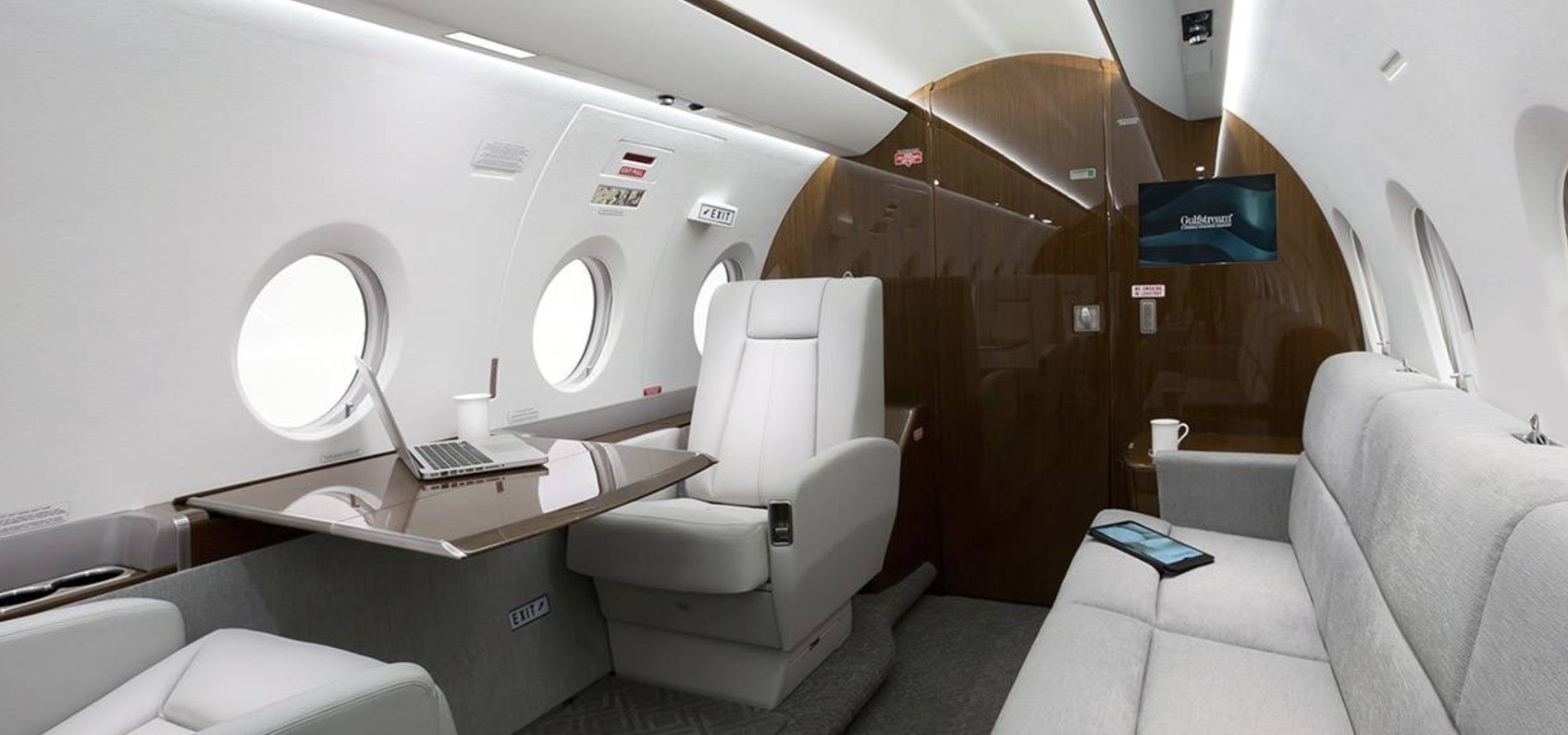 Gulfstream G280 Interior
The entryway of Gulfstream G280 private jet charter has a 6-foot clearance and thick stair treads for convenient access, and the cabin is 6 feet 3 inches tall. Because there are 19 windows, natural light floods the G280 cabin, giving every passenger a bird's-eye view of the world.
Two signature Gulfstream features are 100 percent fresh-air circulation and a cabin pressurized to a lower, more easily breathable altitude, which reduces the exertion on passengers' heart and lung functions, resulting in passengers arriving less fatigued, more alert, and ready to focus on the mission ahead. Other enhancements include two full-sized windows in the enclosed lavatory and a vacuum toilet, which Gulfstream claims is unique in its class.
What Is the Flight Range of a Gulfstream G280?
Gulfstream G280 private jet charter can easily fly nonstop from London to New York thanks to its remarkable range of 3600 nm.
How Many Hours Can a Gulfstream G280 Fly?
On a Gulfstream G280 private jet charter, a nonstop flight takes about 5.45 hours.
How Long of a Runway Does a Gulfstream G280 Need?
The Gulfstream G280 private jet charter runway is about 4750 feet long for takeoff and 3180 feet long for landing.
Similar Private Jets to Gulfstream G280