Charter a Citation X+ Private Jet
Get an Instant Citation X+ Charter Cost Estimate
Private Jets Type:
Super Midsize Jet
Estimated Price Per Hour:
$6,250
Citation X+ Private Charter Flights
Citation X+, the newest variant of the successful Citation X, was unveiled in 2010 at the National Business Aviation Association convention in Atlanta with upgraded engines and avionics. Cessna claims that it is presently the world's fastest civilian aircraft. In addition to being the fastest operational business aircraft, Citation X+ private jet charter is also certified to operate at the highest operational altitude for business jets, 51,000 feet.
Citation X+ Price Rental
The average cost to charter Citation X+ is around $6,250 per hour.
For charter rates and availability of Citation X+, please submit the flight request form, or call our agents 24/7 at +1 (212) 840 8000.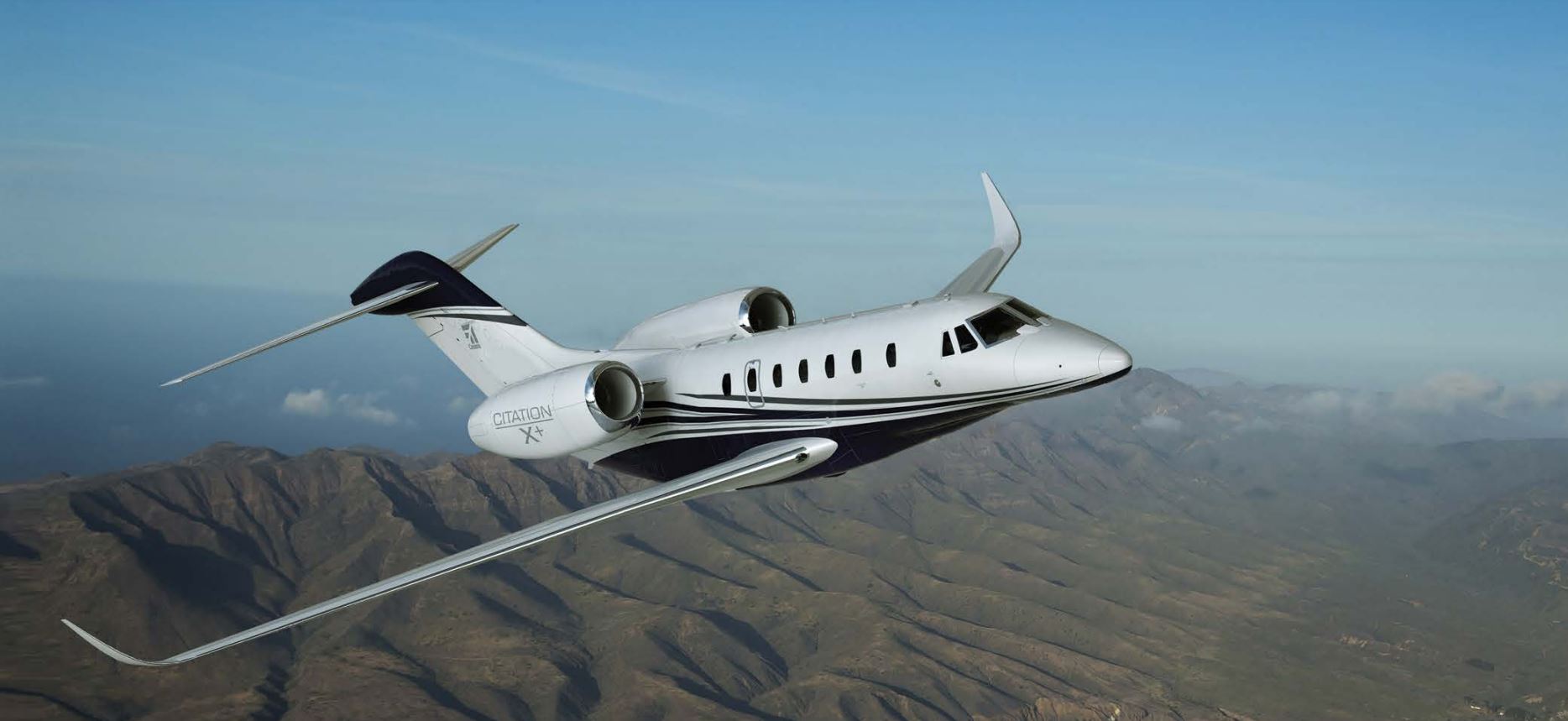 Overview Citation X+
Cessna Citation X+ is a midsize, long-range business jet. It is propelled by two turbofan Rolls-Royce AE3007C2 engines and is manufactured in Wichita, Kansas by the Cessna Aircraft Company. Citation X+ cockpit features the Garmin G5000 avionics suite, which consists of three enormous high-resolution displays, a digital flight control system, and an integrated flight deck. In addition to sophisticated navigation and communication capabilities, the G5000 system provides pilots with real-time weather data, traffic alerts, and terrain mapping.
Cessna Citation X+ private jet charter is highly capable and versatile and offers excellent performance, comfort, and style. It is a popular choice among business executives, high-net-worth individuals, and charter operators who require a fast and reliable aircraft for their travel needs.
For more information on chartering a Citation X+ private jet, price out your flight up or call our agents 24/7 at +1-212-840-8000.
General Performance
| | |
| --- | --- |
| Luggage Capacity | 82 cu.ft |
| Cruise Speed | 527 KTAS |
| Certified Ceiling | 51,000 ft |
| Takeoff Distance | 5250 ft |
| Landing Distance | – |
| Max Takeoff Weight | 36600 lbs |
| Max Landing Weight | 32000 lbs |
Cabin Size
| | |
| --- | --- |
| Length | 25 ft 2 in |
| Width | 5 ft 6 in |
| Height | 5 ft 8 in |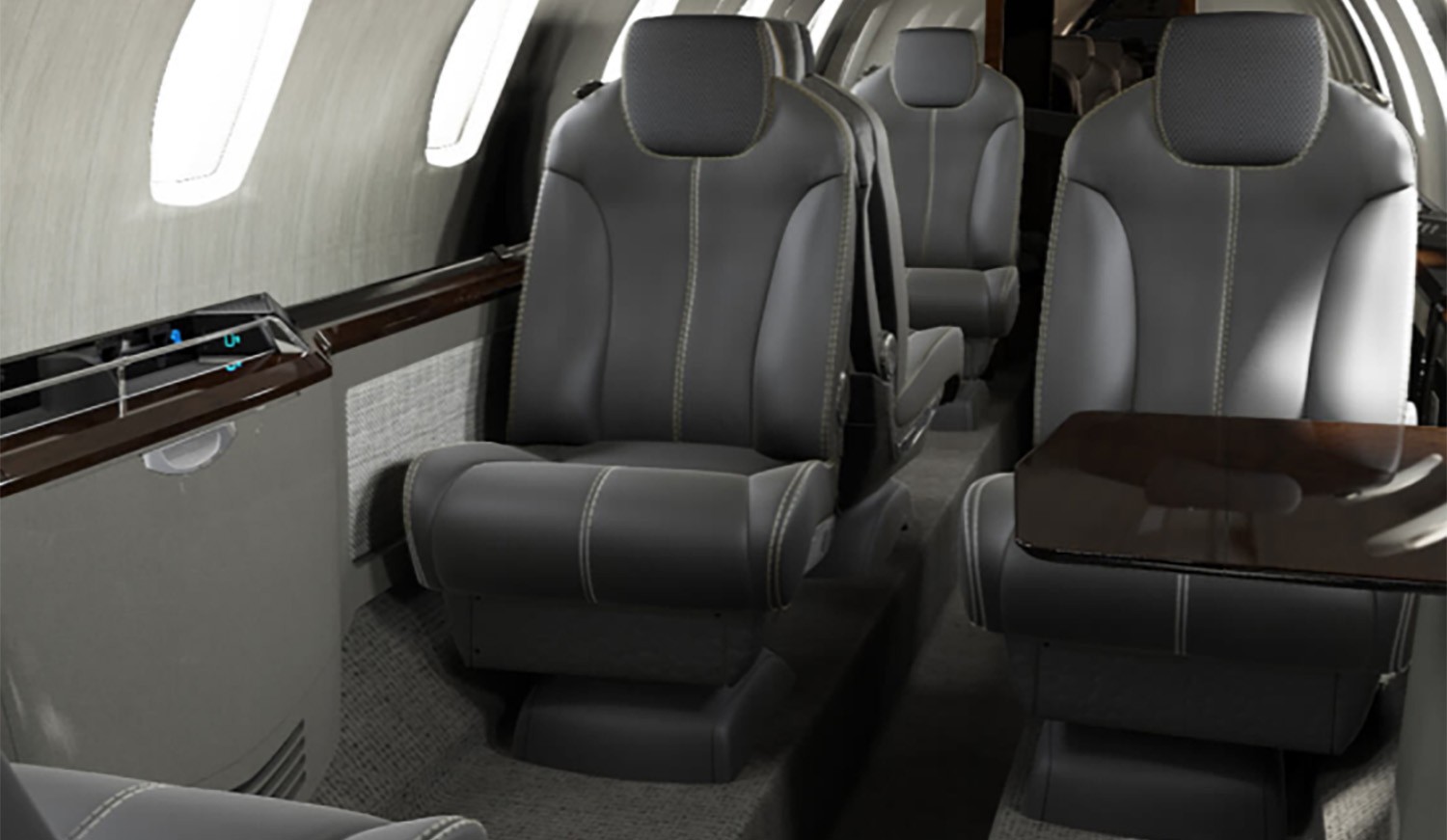 Citation X+ Interior
Passengers renting Citation X+ private jet charter can unwind in broad, reclining seats with plenty of extra legroom and look out the 13 large windows. The new modern style is completed by exceptional leathers and fabrics, hand-finished hardwoods, and a contemporary vanity and lavatory. Simple touch-screen controls can regulate cabin lighting, window shades, temperature, and entertainment, and you can stay connected with in-cabin high-speed Internet and Wi-Fi. Citation X+ is unrivaled in more ways than one, thanks to its cross-continental range, technologically enhanced flight deck and interior, and renowned performance.
What is the flight range of Citation X+?
Citation X+ has a range of 3229 nm, allowing you to travel far. For example, a Citation X+ charter may fly from Vancouver to Mexico City or Miami to Lima.
How many hours can a Citation X+ fly?
A typical Citation X+ charter flight can last up to 6 hours. However, depending on the flight conditions, this can change.
How long of a runway does a Citation X+ need?
The runway for Citation X+ private jet charter is about 5350 ft for takeoff.
Similar Private Jets to Citation X+