Charter a Challenger 604 Private Jet
Get an Instant Challenger 604 Charter Cost Estimate
Private Jets Type:
Heavy Jet
Estimated Price Per Hour:
$7,710
Challenger 604 Private Charter Flights
The Challenger 604 is a modern business jet from the Canadian aircraft manufacturer Bombardier. The model belongs to the heavy jet class of superior comfort. The aircraft was launched in 1996 as an updated and improved version of the previous Challenger 601 model and was certified by the Ministry of Transport of Canada.
Challenger 604 Price Rental
The average cost to charter a Challenger 604 is around $7,710 per hour.
For charter rates and availability of the Challenger 604, please submit the flight request form, or call our agents 24/7 at +1 (212) 840 8000.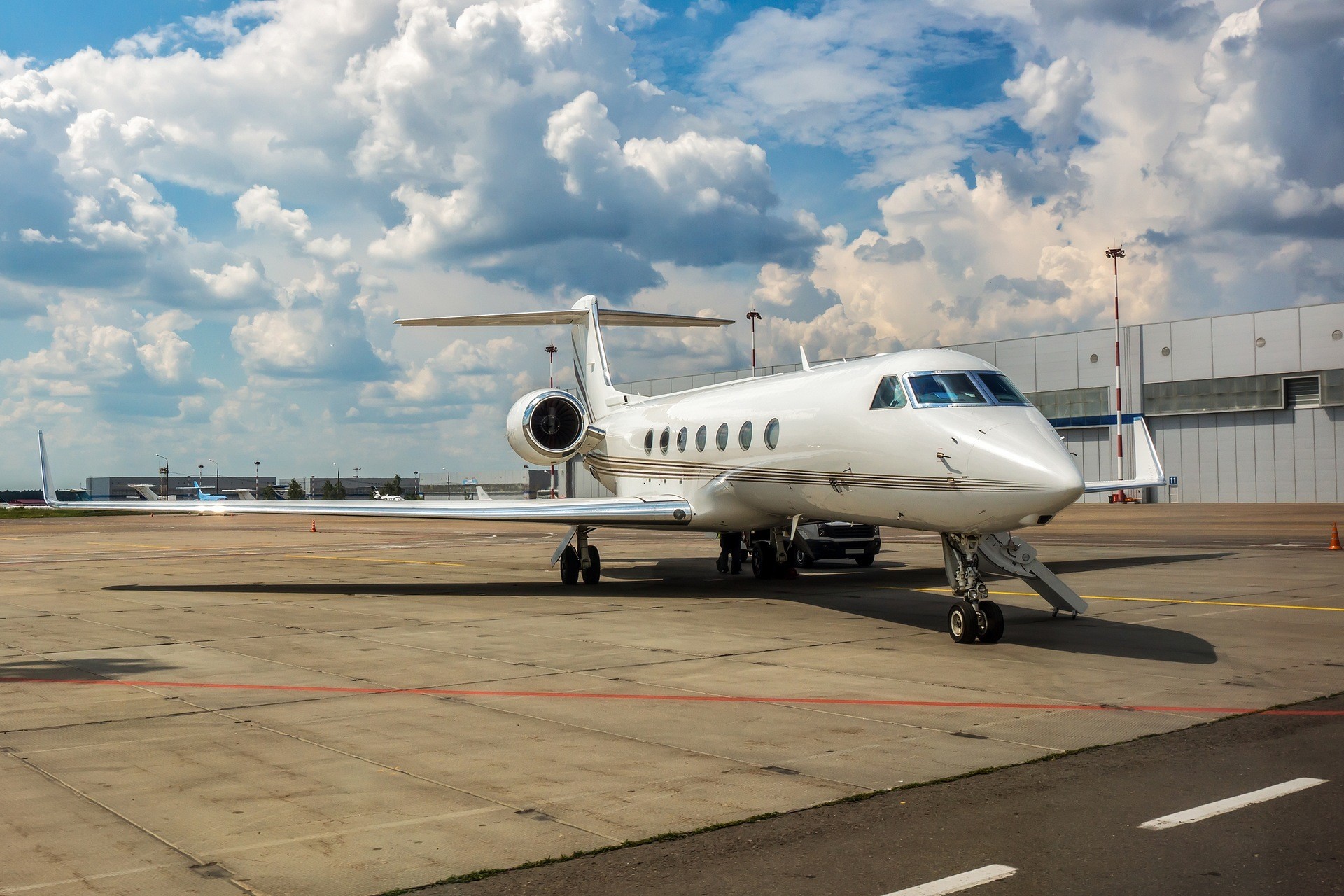 Overview Challenger 604
The Challenger 604 sets itself apart from its predecessor through several significant upgrades, resulting in enhanced range, safety, and overall flight experience. One notable improvement is the incorporation of the latest avionics, providing pilots with advanced navigation, communication, and flight control systems. These cutting-edge avionics contribute to improved situational awareness and operational efficiency.
The Challenger 604 features additional fuel tanks, significantly extending its range of capabilities. This increased fuel capacity allows longer nonstop flights, providing greater flexibility in reaching various destinations without refueling. The new engines integrated into the Challenger 604 deliver enhanced performance and efficiency. These engines improve the aircraft's range, speed, and overall operational capabilities. With their reliability and power, they further enhance the safety and performance of the flight.
To ensure a comfortable and enjoyable journey, the Challenger 604 is equipped with various features. Vibration suppression technology reduces turbulence-related vibrations, enhancing passenger comfort. The highly effective ventilation system ensures a fresh and pleasant cabin environment throughout the flight. Excellent noise isolation measures are implemented in the Challenger 604, minimizing external noise and creating a serene and peaceful cabin atmosphere. This noise reduction contributes to a more relaxing and enjoyable travel experience.
Advanced audio and video systems further enhance passenger comfort and entertainment. Passengers can indulge in high-quality sound and video content, adding to the overall in-flight experience. Moreover, the Challenger 604 boasts one of the quietest cabins, prioritizing passenger comfort. Combining noise reduction measures and insulation ensures a tranquil and peaceful environment for passengers to relax and enjoy their journey.
General Performance
| | |
| --- | --- |
| Luggage Capacity | 115 cu.ft |
| Cruise Speed | 436 ktas |
| Certified Ceiling | 41000 ft |
| Takeoff Distance | 5,840 ft |
| Landing Distance | 2,358 ft |
| Max Takeoff Weight | 48200 lbs |
| Max Landing Weight | 38000 lbs |
Cabin Size
| | |
| --- | --- |
| Length | 28.4 ft |
| Width | 8.2 ft |
| Height | 6.1 ft |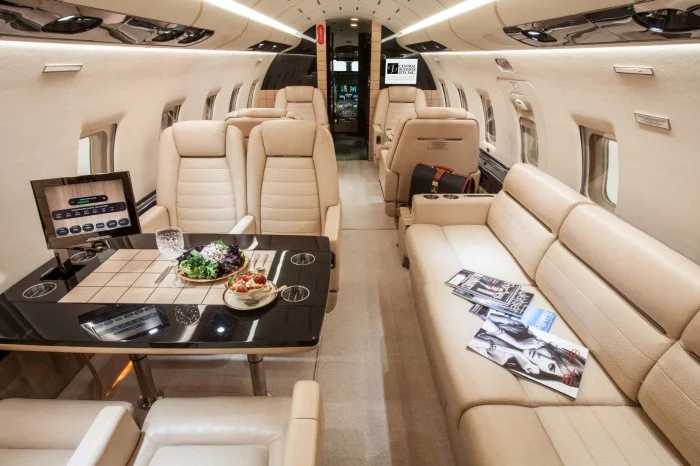 Challenger 604 Interior
The Challenger 604 saloon exemplifies luxury and sophistication, featuring an array of state-of-the-art multimedia systems and premium furniture. The cabin is meticulously designed to provide a truly indulgent experience for passengers.
The multimedia systems in the Challenger 604 saloon offer cutting-edge entertainment options, ensuring an immersive and enjoyable journey. Passengers can enjoy high-quality audiovisual content, whether it be movies, music, or other multimedia sources, all delivered with exceptional clarity and sound reproduction. These advanced systems contribute to a truly refined and pleasurable in-flight entertainment experience.
The top-of-the-range furniture in the Challenger 604 saloon is crafted with both comfort and style in mind. The seating arrangements are designed to provide utmost relaxation, ensuring passengers can unwind and enjoy the journey comfortably. Additionally, the cabin can be transformed into a berth, allowing for restful sleep during long flights.
Convenience and privacy are paramount in the Challenger 604 saloon. The lavatory offers essential personal comfort and hygiene facilities, ensuring passengers can freshen up throughout the flight. Including a spacious luggage compartment allows for convenient storage of belongings, keeping the cabin organized and clutter-free. Furthermore, the Challenger 604 saloon features a well-appointed kitchen, enabling the preparation of meals and refreshments to cater to passengers' culinary preferences. A closet in the bow area offers storage for personal belongings and ensures easy accessibility.
What is the flight range of a Challenger 604?
Challenger 604 charter provides 3,518 nm of uninterrupted flight.
How many hours can a Challenger 604 fly?
A Challenger 604 private jet charter can transport you nonstop for around 8 hours.
How long of a runway does a Challenger 604 need?
Challenger 604 private jet charter requires a runway length of approximately 5,840 feet for takeoff and 2,358 feet for landing.
Similar Private Jets to Challenger 604