Charter a Challenger 605 Private Jet
Get an Instant Challenger 605 Charter Cost Estimate
Private Jets Type:
Heavy Jet
Estimated Price Per Hour:
$8,000
Challenger 605 Private Charter Flights
The legendary Challenger 605 from Canadian designer and manufacturer Bombardier Aerospace has been one of the market leaders in the heavy jets business aviation market for more than a decade. The aircraft is well suited to short and long-haul flights and guarantees reliable stability. Moreover, chartering a Challenger 605 enables passengers to travel anywhere in the world in the shortest possible time.
Challenger 605 Price Rental
The average cost to charter a Challenger 605 is around $8,000 per hour.
For charter rates and availability of the Challenger 605, please submit the flight request form, or call our agents 24/7 at +1 (212) 840 8000.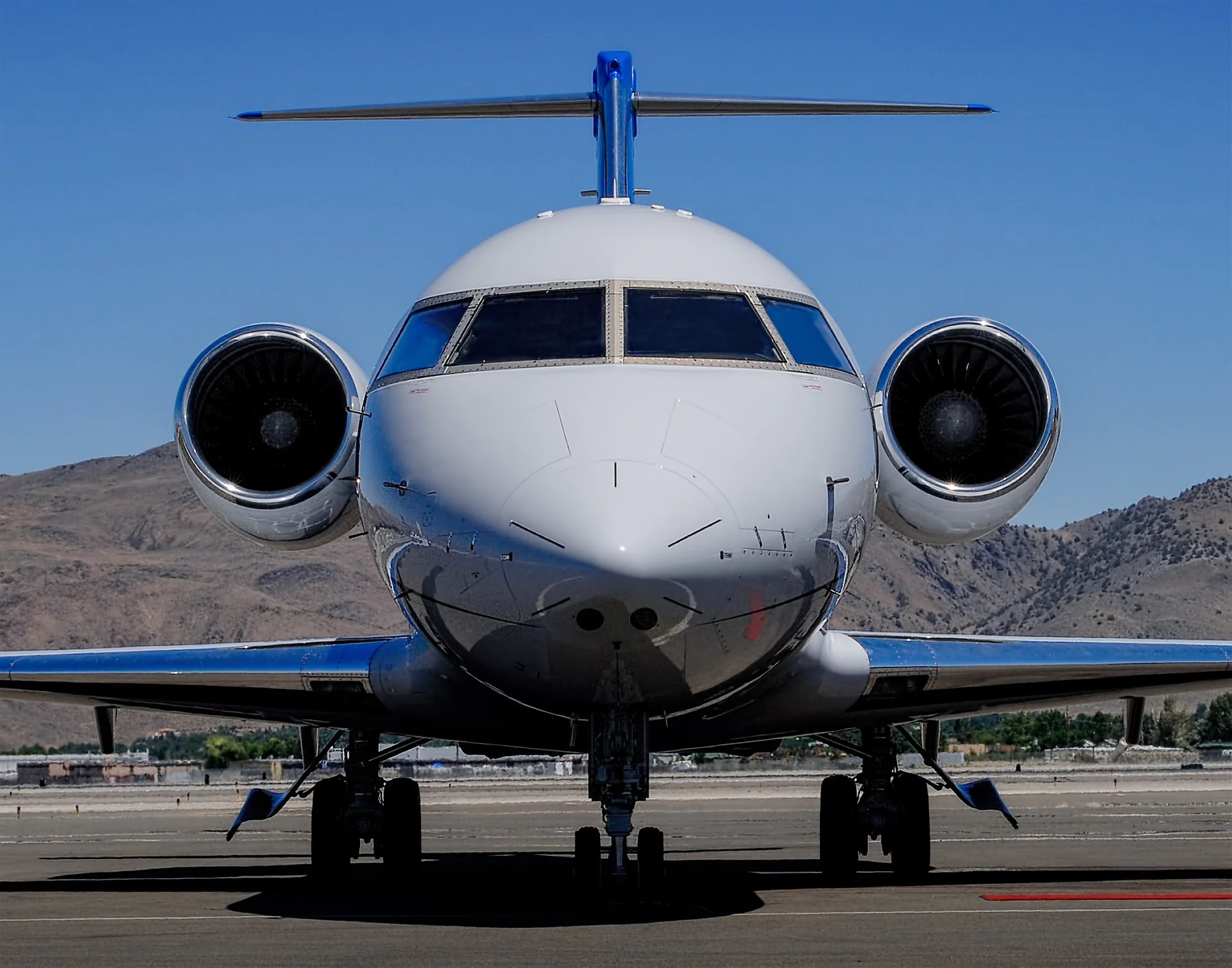 Overview Challenger 605
The Challenger 605 made its first flight in 1978, and it has been upgraded several times since, the new equipment has been installed, the portholes have been enlarged, flight performance and comfort level has been improved. Onboard are the FMS-6000 system with conjugate lateral and vertical navigation, integrated electronic standby instruments, Rockwell Collins Pro Line 21 with four screens, and a combined flight information system. As a result, the Challenger 605 provides an ideal recreational or business environment and has enough state-of-the-art equipment to handle the most demanding airports.
General Performance
| | |
| --- | --- |
| Luggage Capacity | 115 ft³ |
| Cruise Speed | 488 ktas |
| Certified Ceiling | 41000 ft |
| Takeoff Distance | 5,840 ft |
| Landing Distance | 2,779 ft |
| Max Takeoff Weight | 48200 lbs |
| Max Landing Weight | 38001 lbs |
Cabin Size
| | |
| --- | --- |
| Length | 28.4 ft |
| Width | 8.18 ft |
| Height | 6.08 ft |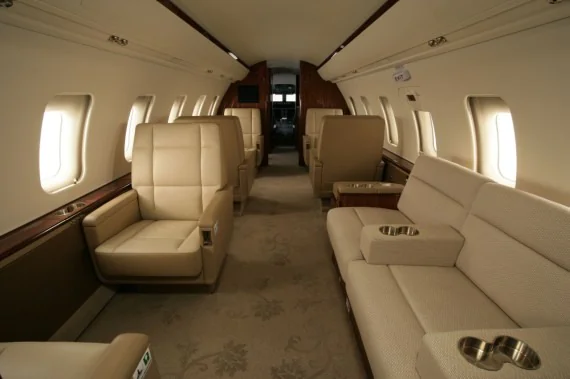 Challenger 605 Interior
The cabin of the Challenger 605 is characterized by its impressive spaciousness, offering ample room for passengers to move about and relax. Designed with comfort in mind, it provides a welcoming and accommodating environment throughout the duration of the flight. Equipped with a modern kitchen, the Challenger 605 cabin allows for the preparation of delicious meals and refreshments during the journey. Passengers can enjoy freshly made food and beverages, enhancing their in-flight dining experience. The kitchen facilities are designed to cater to various culinary preferences and ensure that passengers are well taken care of during their time on board.
The seating arrangements in the Challenger 605 are designed for optimal comfort. Passengers can enjoy plush and well-cushioned seats that provide support and relaxation during the journey. The ergonomic design ensures that passengers can sit for extended periods without discomfort, allowing for a truly enjoyable travel experience.
Connectivity is a priority in the Challenger 605, as it provides Internet access and satellite communications. Passengers can stay connected with the outside world, access their emails, browse the web, or even participate in virtual meetings while in the air. This seamless connectivity enables business travelers to stay productive and ensures that all passengers can remain in touch with their loved ones throughout the flight.
Thanks to the fuselage cross-section of the Challenger 605, passengers will not feel any lack of space. The aircraft's design maximizes the available cabin area, providing a sense of openness and freedom of movement.
What is the flight range of a Challenger 605?
Challenger 605 charter provides 3,879 nm of uninterrupted flight. 
How many hours can a Challenger 605 fly?
A Challenger 605 private jet charter can transport you nonstop for around 8 hours.
How long of a runway does a Challenger 605 need?
Challenger 605 private jet charter requires a runway length of approximately 5,840 feet for takeoff and 2,779 feet for landing.
Similar Private Jets to Challenger 605