Charter a Gulfstream III Private Jet
Get an Instant Gulfstream III Charter Cost Estimate
Private Jets Type:
Heavy Jet
Estimated Price Per Hour:
$6,210
Gulfstream III Private Charter Flights
Gulfstream III (GIII) is a mid-sized, long-range business jet produced by Gulfstream Aerospace, a subsidiary of General Dynamics Corporation. It is a member of the Gulfstream family of business jets and is a popular choice for corporate and VIP travel due to its range, speed, and luxurious amenities. The delivery of the aircraft took place in the early 1980s and featured an enlarged wingspan and surface area. Additionally, winglets were added to minimize drag. Luxury and performance have made Gulfstream III private jet charter a favorite among business executives, government officials, and high-net-worth individuals.
Gulfstream III Price Rental
The average cost to charter Gulfstream III is around $6,210 per hour.
For charter rates and availability of Gulfstream III, please submit the flight request form, or call our agents 24/7 at +1 (212) 840 8000.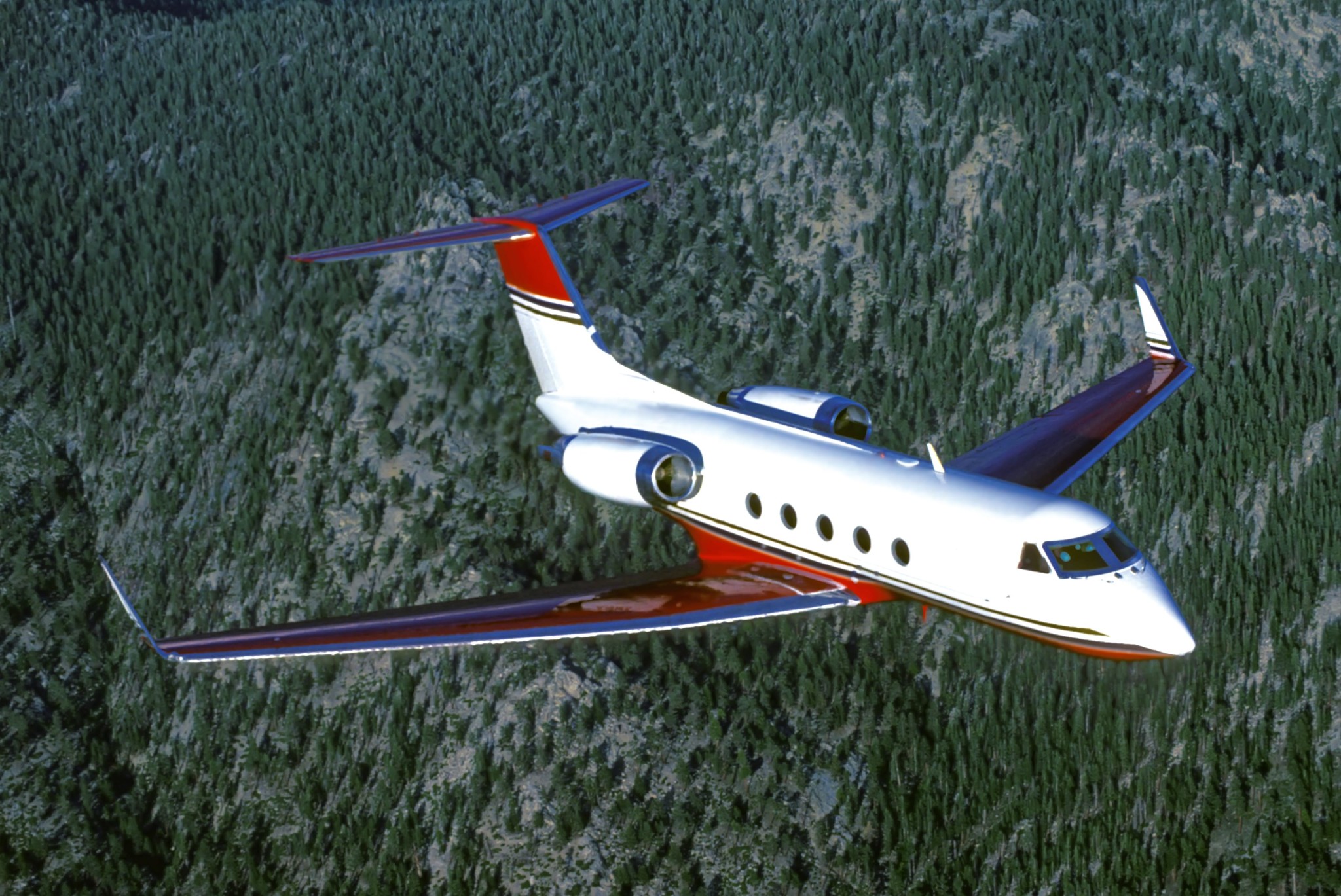 Overview Gulfstream III
Gulfstream III was announced in 1978 and boasted upgrades, including a lengthened fuselage, an innovative wing design, and a curved windshield. Gulfstream III private jet charter is equipped with two Rolls-Royce Spey Mark 511-8 engines and incorporates an enhanced wing design with a larger wingspan, resulting in better range than the G200. In addition, the aircraft has a redesigned nose that provides additional room for a third pilot on extended journeys, and its cockpit is outfitted with a dual Sperry ED-800 electronic flight instrumentation system avionics suite.
General Performance
| | |
| --- | --- |
| Luggage Capacity | 155.38 ft³ |
| Cruise Speed | 501 KTAS |
| Certified Ceiling | 45000 ft |
| Takeoff Distance | 5100 ft |
| Landing Distance | 3200 ft |
| Max Takeoff Weight | 69700 lbs |
| Max Landing Weight | 58500 lbs |
Cabin Size
| | |
| --- | --- |
| Length | 41.34 ft |
| Width | 7.34 ft |
| Height | 6.08 ft |
Gulfstream III Interior
Gulfstream cabins are renowned globally for their luxuriousness, comfort, and efficiency. The interior of Gulfstream III private jet charter is equipped with adjustable chairs and divans, an enclosed lavatory located at the front or rear of the cabin, a fully-sized galley, and a spacious baggage compartment accessible during the flight. The G-III typically accommodates between 11 to 13 passengers, with high-density cabin configurations that can accommodate up to 16.
What is the flight range of Gulfstream III?
With a range of, 4100 nautical miles, Gulfstream III luxury aircraft can easily fly great distances. Consequently, a chartered Gulfstream III could quickly fly from San Francisco to Maui or from Paris to Montreal.
How many hours can a Gulfstream III fly?
The typical Gulfstream III charter flight lasts more than 8 hours. Based on the circumstances of the flight, this can change.
How long of a runway does a Gulfstream III need?
The runway for Gulfstream III private jet charter is about 5100 ft for takeoff and 3200 ft for landing.
Similar Private Jets to Gulfstream III