Charter a Bombardier Global Express Private Jet
Get an Instant Bombardier Global Express Charter Cost Estimate
Private Jets Type:
Heavy Jet
Estimated Price Per Hour:
$9,950
Bombardier Global Express Private Charter Flights
The renowned Canadian manufacturer's Bombardier Global Express business jet is an ultra-long-range aircraft. The aircraft was constructed with business jet design experience in mind, taking into account the three primary goals of extended range, fast speed, and a spacious cabin. Once you charter Global Express private jet, it is possible to travel long distances between any two sites on the globe at the maximum speed of 590 mph without refueling.
Bombardier Global Express Price Rental
The average cost to charter Bombardier Global Express is around $9,950 per hour.
For charter rates and availability of Bombardier Global Express, please submit the flight request form, or call our agents 24/7 at +1 (212) 840 8000.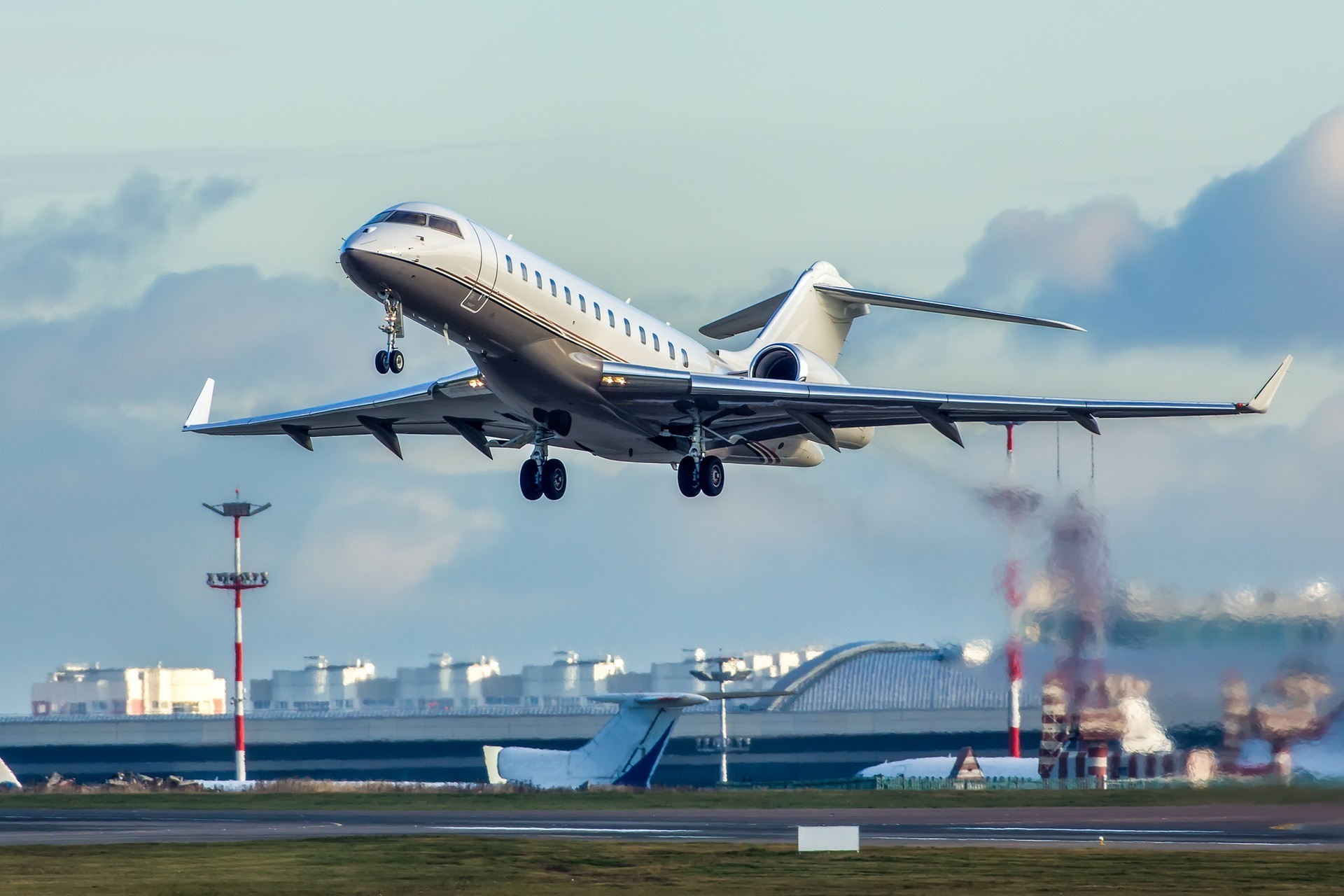 Overview Bombardier Global Express
Global Express private jet charter incorporates newly designed expanded wings and cutting-edge avionics to improve safety and dependability. The installation of Rolls-Royce BR700 turbofan engines and the Honeywell Primus 2000 XP navigation and piloting system was motivated by the need for high speed and range. In addition, the designers gave careful consideration to the T-shaped tailplane and segmented, slotted fenders.
Bombardier Global Express is a high-performance and luxurious private jet with long-range capability, a spacious and pleasant cabin, and modern avionics and safety measures. Its range, speed, and comfort make it a popular choice for private jet enthusiasts.
General Performance
| | |
| --- | --- |
| Luggage Capacity | 195 cu.ft |
| Cruise Speed | 513 KTAS |
| Certified Ceiling | 51000 ft |
| Takeoff Distance | 6190 ft |
| Landing Distance | 2670 ft |
| Max Takeoff Weight | 98000 lbs |
| Max Landing Weight | 78600 lbs |
Cabin Size
| | |
| --- | --- |
| Length | 48.22 ft |
| Width | 8.18 ft |
| Height | 6.26 ft |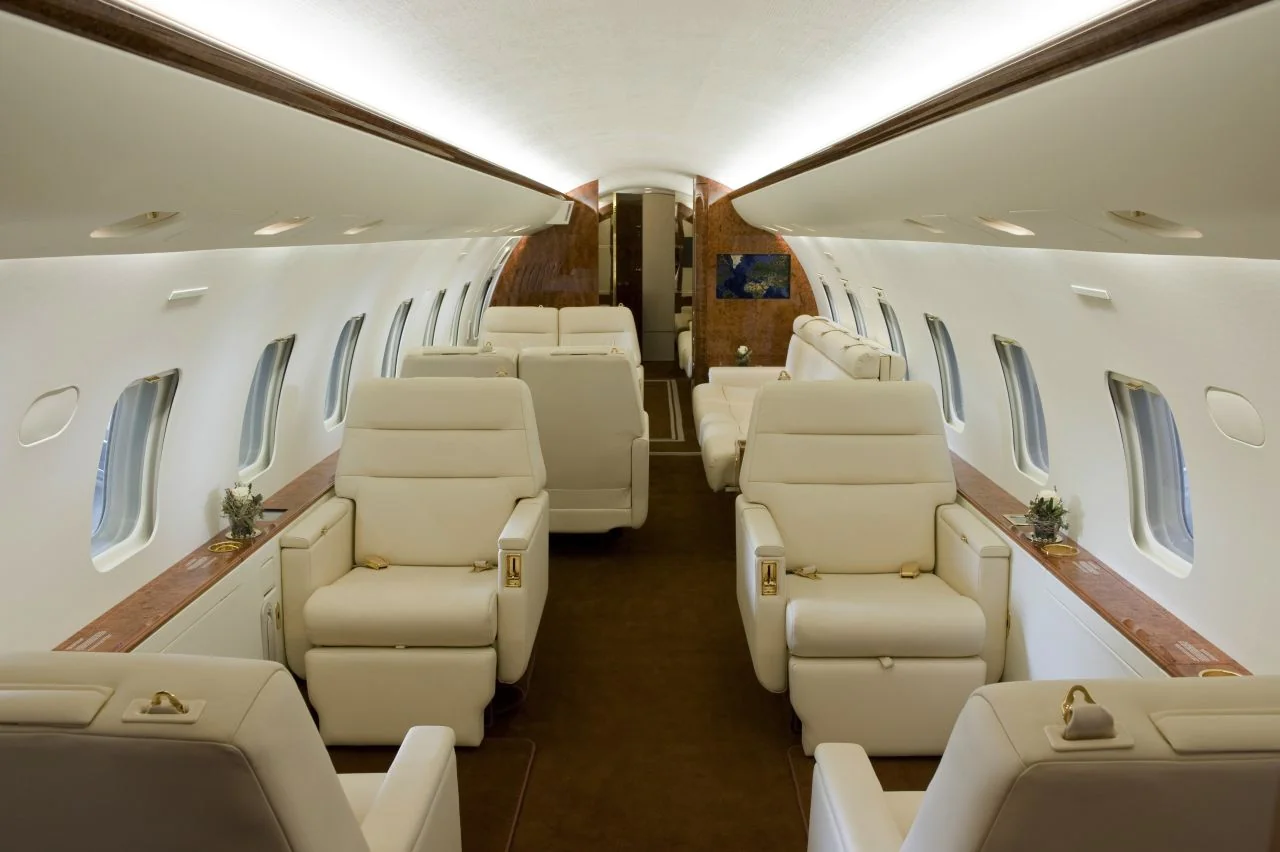 Bombardier Global Express Interior
The cabin of Global Express private jet charter is separated into multiple compartments. It has a large kitchen, luggage area, and rest and workroom with the appropriate communication systems and equipment. In addition, sophisticated safety procedures and diode lights with a soft glow are placed onboard. The cabin is designed to provide a comfortable and luxurious travel experience, with amenities such as high-speed internet, satellite phone, and a fully equipped entertainment system.
FAQ: Bombardier Global Express
What is the flight range of Bombardier Global Express?
A private Bombardier Global Express aircraft has a range of 6,150 nautical miles and can rapidly transport you to your destination. A Bombardier Global Express charter enables nonstop flights between New York and Istanbul or Los Angeles and London.
How many hours can a Bombardier Global Express fly?
A Bombardier Global Express private plane's nonstop charter flight can last up to over 12 hours.
How long of a runway does a Bombardier Global Express need?
Bombardier Global Express private jet charter's runway is approximately 6190 ft for takeoff and 2670 ft for landing.
Similar Private Jets to Bombardier Global Express