Charter a Falcon 900EX Private Jet
Get an Instant Falcon 900EX Charter Cost Estimate
Private Jets Type:
Heavy Jet
Estimated Price Per Hour:
$7,710
Falcon 900EX Private Charter Flights
Falcon 900EX is a contemporary business jet manufactured by Dassault Aviation, a French company. It was introduced in 1994 and quickly established itself as a top contender in the heavy jet category. With its impressive range, Falcon 900EX private jet charter can cover a distance of 5,175 nautical miles, ensuring swift travel while providing a serene and comfortable environment for passengers.
Falcon 900EX Price Rental
The average cost to charter Falcon 900EX is around $7,710 per hour.
For charter rates and availability of Falcon 900EX, please submit the flight request form, or call our agents 24/7 at +1 (212) 840 8000.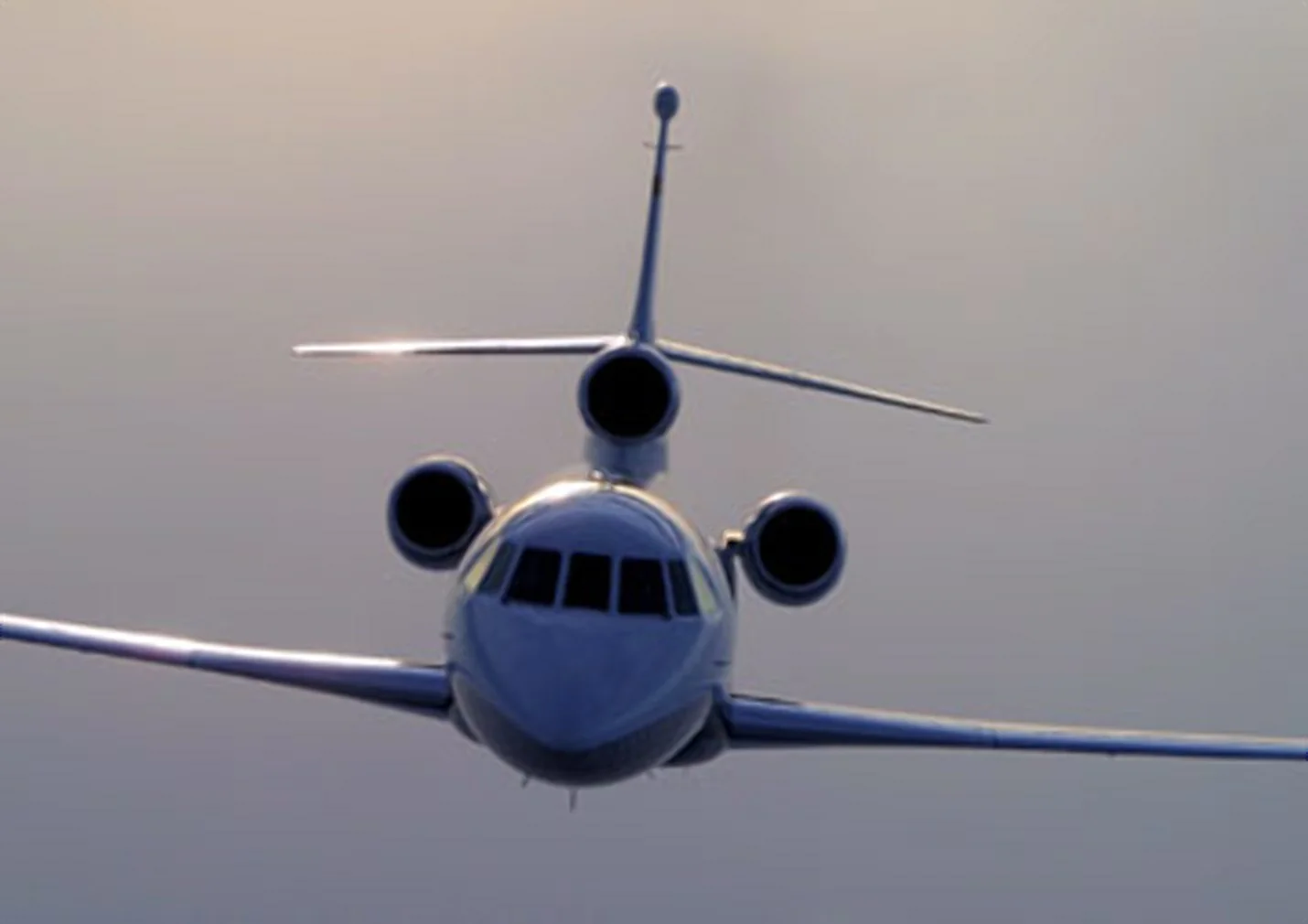 Overview Falcon 900EX
Falcon 900EX private jet charter is powered by three Honeywell TFE731-60 engines, each providing 5,000 pounds of thrust. This configuration allows for excellent climb performance and enables the aircraft to operate from shorter runways. Furthermore, the aircraft is equipped with the advanced Honeywell Primus 2000 avionics system, enhancing its operational capabilities. It also possesses the added advantage of an additional fuel tank located in the rear, enabling extended range for long-haul flights. Moreover, the aircraft's capability to operate on short runways further enhances its versatility and accessibility.
General Performance
| | |
| --- | --- |
| Luggage Capacity | 127.12 ft³ |
| Cruise Speed | 481 KTAS |
| Certified Ceiling | 51000 ft |
| Takeoff Distance | 5217 ft |
| Landing Distance | 2376 ft |
| Max Takeoff Weight | 48301 lbs |
| Max Landing Weight | 41998 lbs |
Cabin Size
| | |
| --- | --- |
| Length | 33.16 ft |
| Width | 7.68 ft |
| Height | 6.18 ft |
Falcon 900EX Interior
Falcon 900EX private jet charter features a generously spacious cabin that stands out in its category, boasting elegant furnishings and large windows. This emphasis on space and design creates a remarkably comfortable environment, allowing passengers to relax and work during the flight. The aircraft is equipped with various amenities, including a well-equipped kitchen, ample luggage storage, folding chairs, entertainment systems, and a restroom, further enhancing the overall comfort and convenience of the travel experience.
What is the flight range of Falcon 900EX?
With a range of 4,500 nautical miles, Falcon 900EX private charter aircraft allows for swift travel on various routes. Whether you're flying from New York to London or Los Angeles to Tokyo, chartering the Falcon 900EX enables you to reach your destination efficiently and without unnecessary delays.
How many hours can a Falcon 900EX fly?
Under normal conditions, the typical maximum flight duration for a Falcon 900EX is approximately 9.4 hours. However, it is important to keep in mind that this estimate is based on optimal circumstances, and actual flight durations may vary depending on factors such as weather conditions, air traffic, and specific flight configurations.
How long of a runway does a Falcon 900EX need?
The runway for Falcon 900EX private jet charter is about 5217 ft for takeoff and 2376 ft for landing.
Similar Private Jets to Falcon 900EX