Charter a Legacy 600 Private Jet
Get an Instant Legacy 600 Charter Cost Estimate
Private Jets Type:
Heavy Jet
Estimated Price Per Hour:
$6,710
Legacy 600 Private Charter Flights
The Legacy 600 business jet from Brazilian company Embraer is the clear leader in the business aviation market in the Heavy Jet class. This modification of the Embraer family of regional commercial aircraft meets all world standards and is available in executive and corporate versions. A private charter on Legacy 600 will allow covering the distance of 3,090 nm with maximum comfort.
Legacy 600 Price Rental
The average cost to charter a Legacy 600 is around $6,710 per hour.
For charter rates and availability of the Legacy 600, please submit the flight request form, or call our agents 24/7 at +1 (212) 840 8000.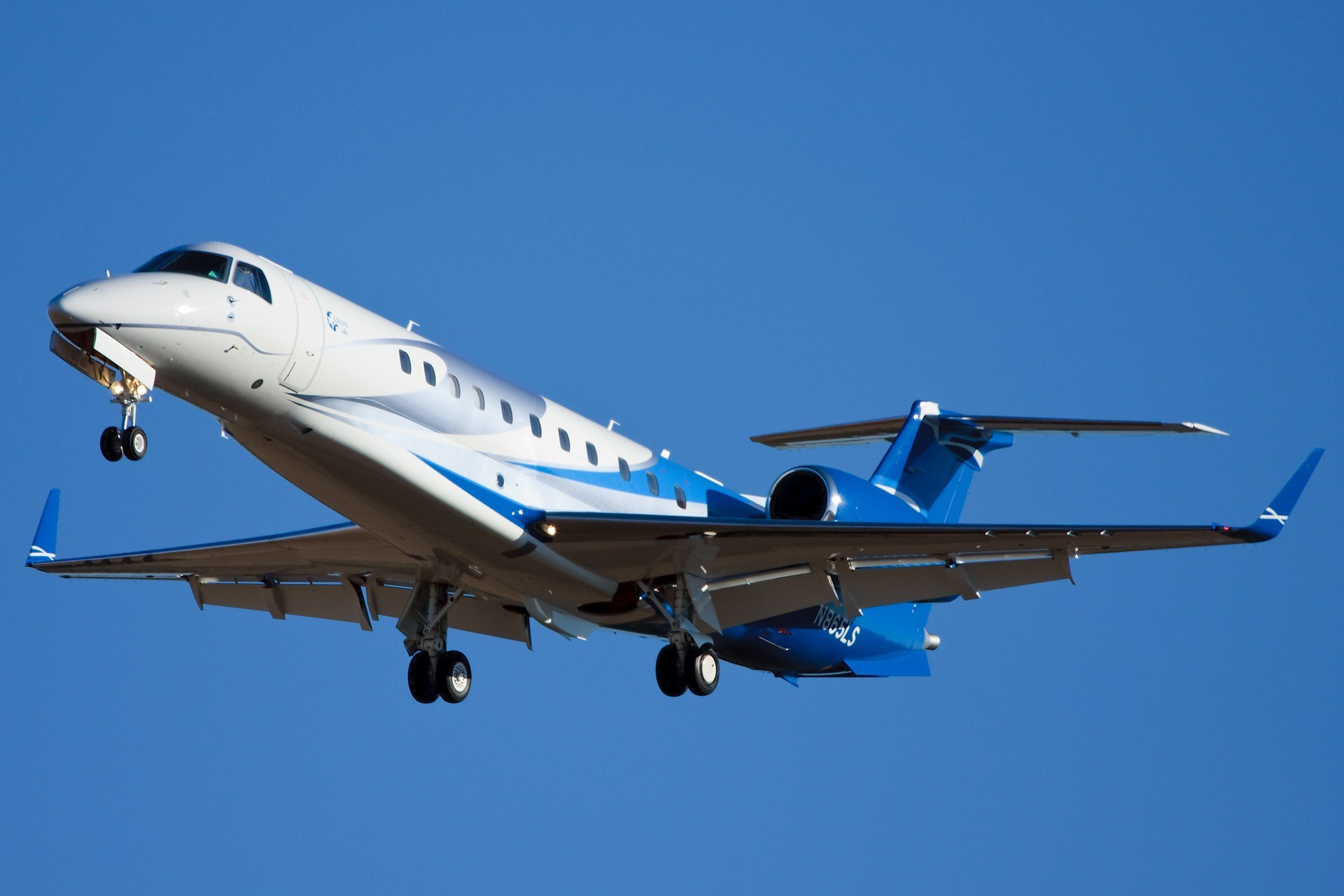 Overview Legacy 600
The Legacy 600 is renowned for its exceptional safety features, impressive range, and luxurious passenger cabin. Constructed using advanced composite materials, the aircraft has undergone significant enhancements, including reinforced frames and specially designed wings with vertical flaps. These modifications contribute to superior takeoff and landing capabilities, ensuring smooth and reliable performance in various conditions.
The Legacy 600 boasts a modern and sophisticated set of onboard avionics, incorporating state-of-the-art technology to enhance flight operations. This advanced avionics suite offers pilots comprehensive situational awareness and precise navigation capabilities, promoting safer and more efficient flights. Powering the Legacy 600 are Rolls-Royce AE 3007 A1E engines renowned for their reliability and performance. These engines are equipped with de-icing systems to ensure optimal functionality even in icy conditions, enhancing safety during flights. The fuel management system is also intricately connected to the fuel tanks, optimizing fuel efficiency and providing accurate fuel consumption monitoring.
The range of the Legacy 600 is noteworthy, enabling passengers to travel long distances without the need for frequent refueling stops. This extended range opens up many travel possibilities, allowing passengers to reach their desired destinations with ease and convenience.
General Performance
| | |
| --- | --- |
| Luggage Capacity | 286 cu.ft |
| Cruise Speed | 450 ktas |
| Certified Ceiling | 41000 ft |
| Takeoff Distance | 5,614 ft |
| Landing Distance | 2,683 ft |
| Max Takeoff Weight | 49567 lbs |
| Max Landing Weight | 40755 lbs |
Cabin Size
| | |
| --- | --- |
| Length | 42.46 ft |
| Width | 6.88 ft |
| Height | 5.96 ft |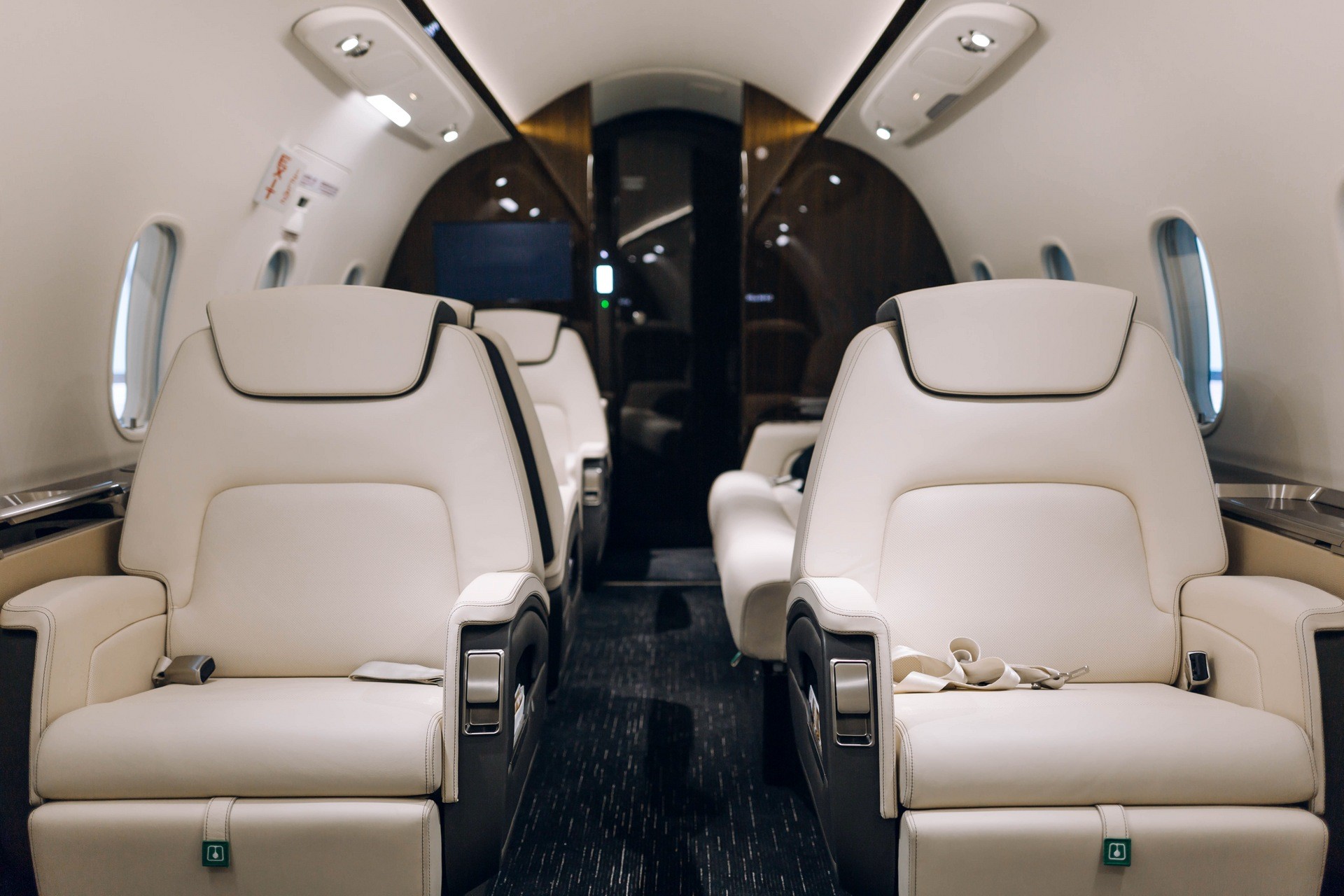 Legacy 600 Interior
The Legacy 600 saloon offers an exceptional level of spaciousness and versatility. Its interior design incorporates three separate areas, each serving a distinct purpose, providing passengers with a remarkable sense of comfort and functionality. One of the notable features of the Legacy 600 saloon is the presence of a well-equipped kitchen, allowing for the preparation of gourmet meals and refreshments during the flight. Passengers can indulge in culinary delights, enjoying delicious food prepared onboard and catering to their tastes and preferences.
For added convenience and organization, the Legacy 600 includes a walk-in closet, providing ample storage space for personal belongings. Passengers can stow their items securely and access them easily whenever needed, ensuring a clutter-free and organized environment throughout the journey.
The aircraft's tail section houses a private bedroom, offering a secluded and tranquil space for rest. Passengers can retreat to this dedicated sleeping area and enjoy a peaceful sleep, ensuring they arrive at their destination refreshed and rejuvenated.
The Legacy 600 has advanced touch-screen controls, providing a user-friendly interface to manage various cabin settings. Passengers can effortlessly adjust lighting, temperature, entertainment systems, and more, tailoring the environment to their preferences easily and conveniently.
Individual workstations are strategically placed within the cabin, allowing passengers to engage in productive tasks during the flight. These workstations provide a comfortable and dedicated space for individuals to focus on their work, whether catching up on emails, preparing presentations, or conducting business-related activities.
What is the flight range of a Legacy 600?
Legacy 600 charter provides 3,090 nm of uninterrupted flight. 
How many hours can a Legacy 600 fly?
A Legacy 600 private jet charter can transport you nonstop for around 6 hours.
How long of a runway does a Legacy 600 need?
Legacy 600 private jet charter requires a runway length of approximately 5,614 feet for takeoff and 2,683 feet for landing.
Similar Private Jets to Legacy 600