Charter a Falcon 900 Private Jet
Get an Instant Falcon 900 Charter Cost Estimate

Private Jets Type:
Heavy Jet

Estimated Price Per Hour:
$5,500 – $7,000

Falcon 900 Private Charter Flights
The Dassault Falcon 900, a heavy jet from the French company Dassault Aviation, is suitable for long-range, non-stop flights, about 3,840 nm. The Falcon 900 jet's main advantages are its roomy cabin, which can comfortably accommodate up to 12 passengers.
Without refueling, the Falcon 900 private jet can reach administrative centers and distant cities within the United States and across the ocean. In addition to the intercontinental range, the aircraft operates in hot climates with high humidity and altitudes, as well as takes off/landing on short runways.
Falcon 900 Price Rental
The average cost to charter a Dassault Falcon 900 is around $6,550 per hour. For charter rates and availability of the Falcon 900, please submit the flight request form, or call our agents 24/7 at +1 (212) 840 8000.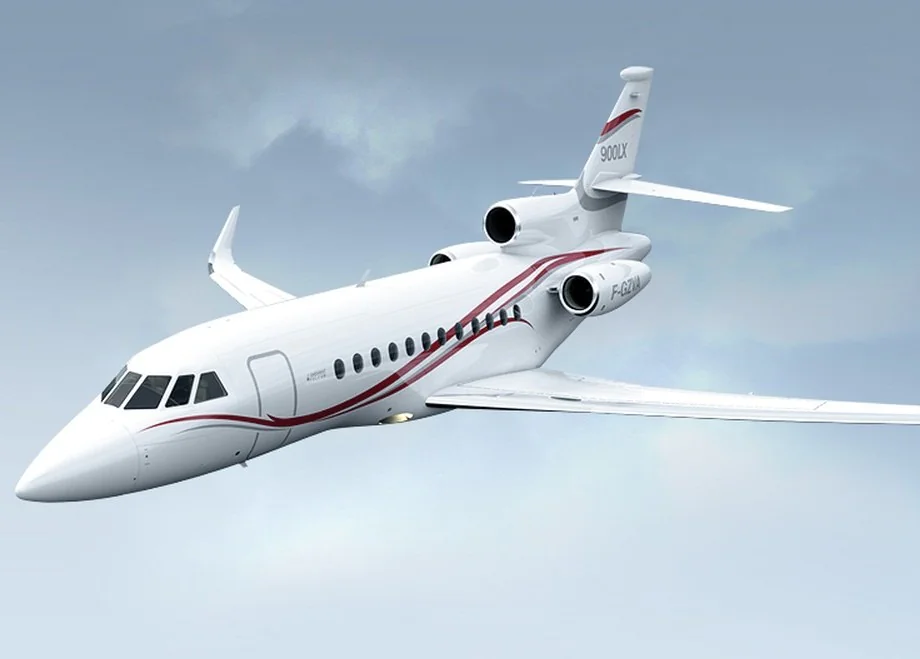 Overview Falcon 900
The Dassault Falcon 900, a redesigned version of the Falcon 50, has an entirely new fuselage. Three Garrett engines give the 900 jet a cruising speed of 501 ktas and a range of 3,840 nautical miles, making the private aircraft Falcon 900 ideal for cross-country or Atlantic flights.
Since 1987, the Falcon 900 has undergone many transformations with improved avionics, cabin materials, and styling upgrades, increasing fuel economy through several improvements. These models are the 900B, 900EX, 900 EX EASY, and 900LX. While the aircraft Falcon 900 continues to improve, the timeless spirit of Dassault aviation will remain long into the future.
For more information on chartering a Falcon 900 private jet, price out your flight up or call our agents 24/7 at +1-212-840-8000.
General Performance
| | |
| --- | --- |
| Luggage Capacity | 127 cu ft |
| Cruise Speed | 501 ktas |
| Certified Ceiling | 51000 ft |
| Takeoff Distance | 5300 ft |
| Landing Distance | 2300 ft |
| Max Takeoff Weight | 45500 lbs |
| Max Landing Weight | 42000 lbs |
Cabin Size
| | |
| --- | --- |
| Length | 39 ft |
| Width | 7.7 ft |
| Height | 6.2 ft |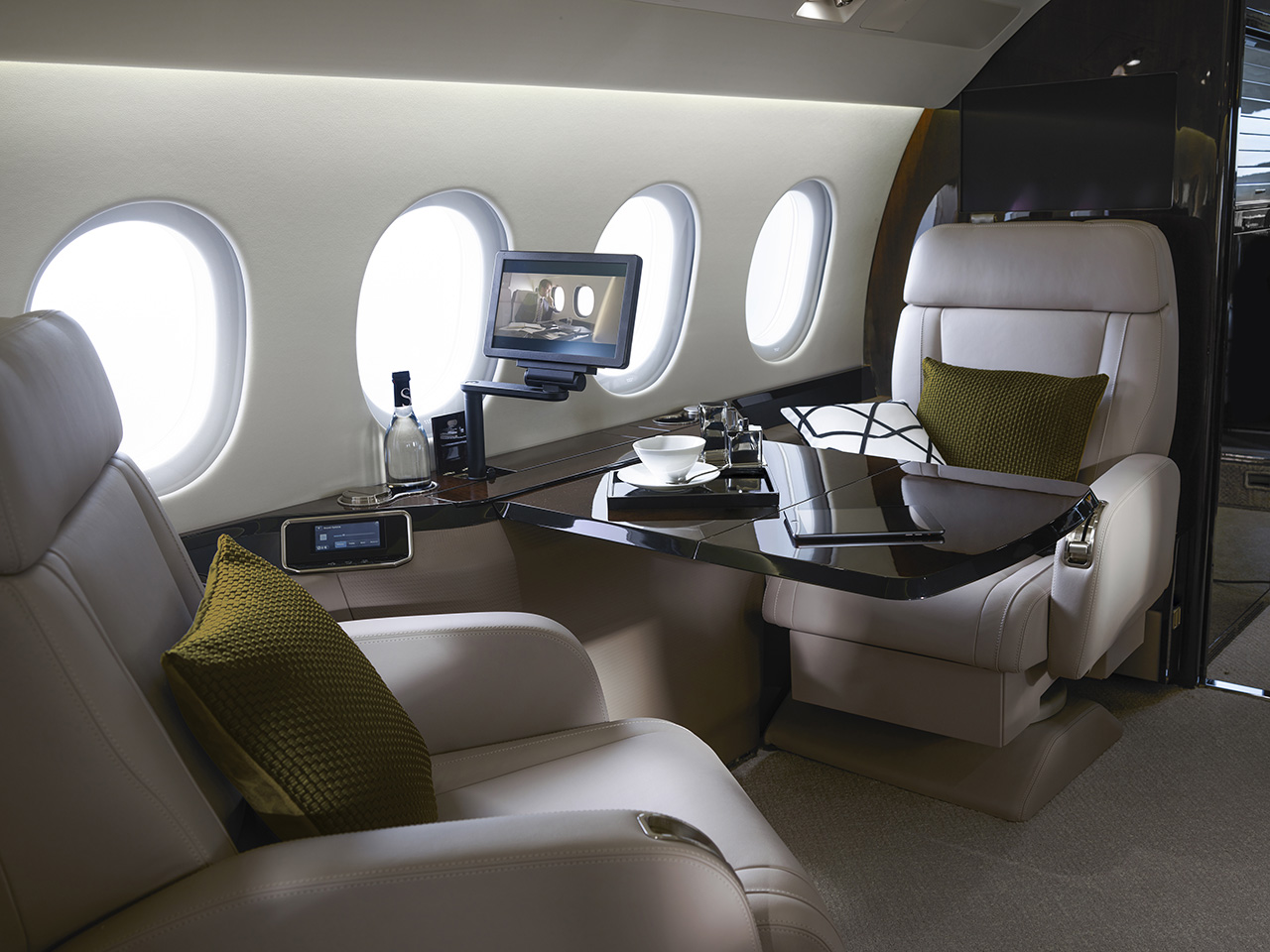 Falcon 900 Interior
The Falcon 900 charter jet cabin has several configurations but typically accommodates 12 to 14 passengers. On board, you can relax in ergonomic reclining seats or work using satellite communications, Internet access, and multimedia equipment. The cabin offers ideal comfort for both business and personal/family travel.
Comfort on board the Falcon 900 jet is ensured by the cabin's temperature and humidity control systems. An equipped kitchen and two restrooms can be used when chartering a Falcon 900 private jet. Furthermore, passengers can access the luggage compartment during a Falcon 900 private jet flight.
What is the flight range of a Falcon 900?
A Falcon 900 charter is ideal for transoceanic and transcontinental travel. Its range of over 3,840 nm, along with its comfortable cabin and innovative three-engine layout, make it an impressive private jet.
How long of a runway does a Falcon 900 need?
The Falcon 900 private aircraft requires 5,655 ft of runway for takeoff and 2,775 ft for landing. As a result, the Falcon 900 jet enters and exits many airports with short runways.
How high can a Falcon 900 fly?
A Falcon 900 business jet can cruise at 51,000 ft but maintain a cabin at sea level at 25,300 ft. The aircraft can also reach speeds up to Mach 85, which is 85% of the speed of sound.
Similar Private Jets to Falcon 900