Charter a Challenger 850 Private Jet
Get an Instant Challenger 850 Charter Cost Estimate
Private Jets Type:
Heavy Jet
Estimated Price Per Hour:
$11,000
Challenger 850 Private Charter Flights
Challenger 850 business jet enables transcontinental trips in the quickest time possible and establishes new quality standards in the market for business aviation. It is a large class of Bombardier Aerospace Canada aircraft that meets the high requirements of the business jet range. If you are looking for a luxurious and comfortable way to travel, look no further than a Challenger 850 private jet charter.
Challenger 850 Price Rental
The average cost to charter a Challenger 850 is around $11,000 per hour.
For charter rates and availability of the Challenger 850, please submit the flight request form, or call our agents 24/7 at +1 (212) 840 8000.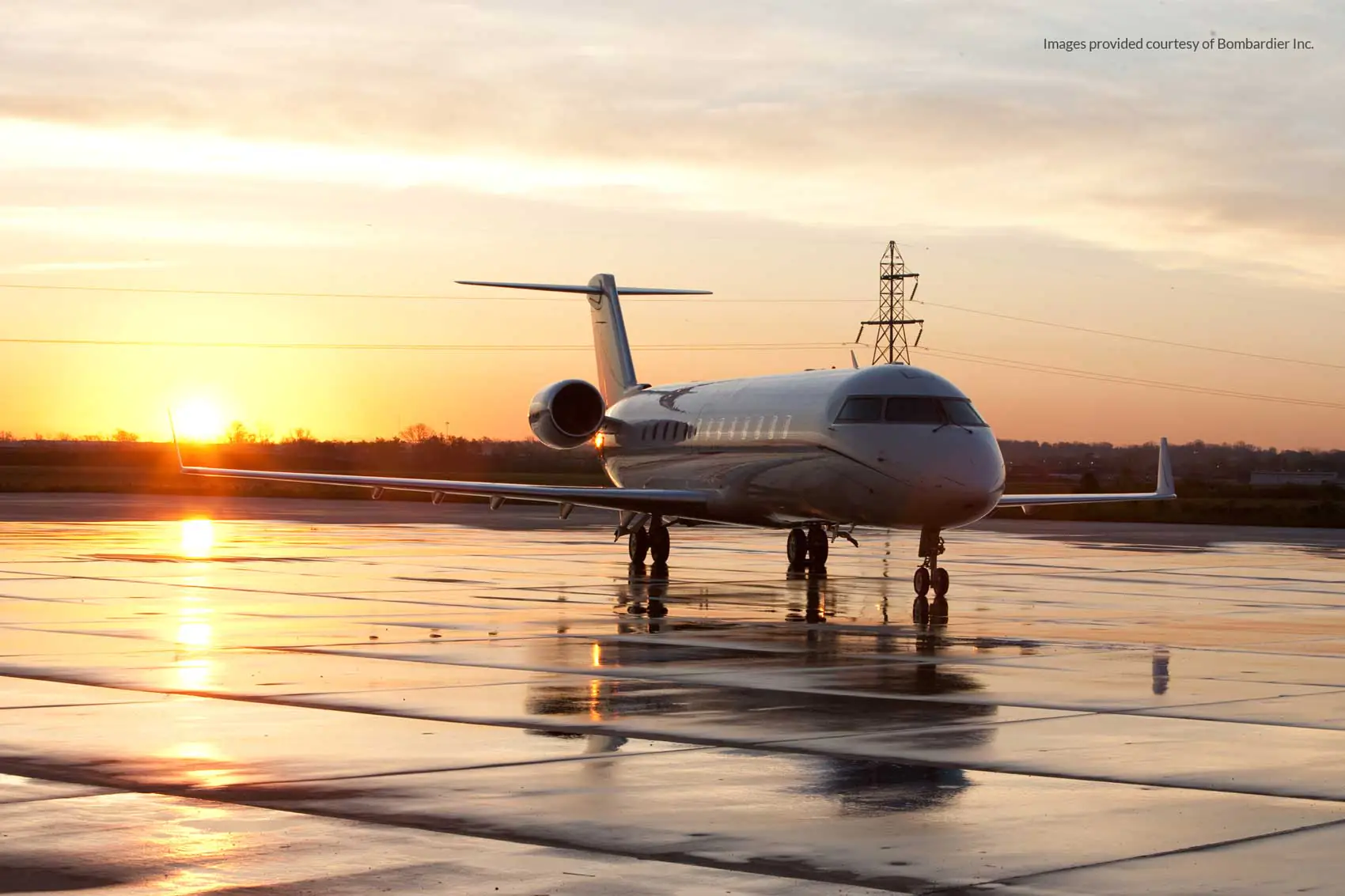 Overview Challenger 850
The Bombardier Challenger 850 is a popular business jet known for its large, comfortable cabin and impressive range. With a maximum seating capacity of up to 14 passengers, the Challenger 850 is a great option for large groups or families traveling together.
The cabin of the Challenger 850 is designed with luxury and comfort in mind, featuring plush leather seats, a fully-equipped galley, and a variety of entertainment options. The aircraft also includes a private lavatory and a baggage compartment for added convenience.
One of the standout features of the Challenger 850 is its impressive range, which allows it to fly non-stop for over 4,000 nautical miles. This makes it a great option for long-distance travel, such as transcontinental or transoceanic flights.
The Challenger 850 is also equipped with advanced technology, including a state-of-the-art avionics suite and a sophisticated entertainment system. Passengers can stay connected during the flight with the aircraft's Wi-Fi and satellite communication systems.
The Challenger 850 is a great choice for those looking for a comfortable, luxurious, and well-equipped aircraft for charter flights. With its spacious cabin, impressive range, and advanced technology, the Challenger 850 is sure to provide a memorable and enjoyable flight experience.
For more information on chartering a Challenger 850 private jet, price out your flight up or call our agents 24/7 at +1-212-840-8000.
General Performance
| | |
| --- | --- |
| Luggage Capacity | 202 cu.ft |
| Cruise Speed | 459 ktas |
| Certified Ceiling | 41,000 ft |
| Takeoff Distance | 6305 ft |
| Landing Distance | 2910 ft |
| Max Takeoff Weight | 52999 lbs |
| Max Landing Weight | 47000 lbs |
Cabin Size
| | |
| --- | --- |
| Length | 48.42 ft |
| Width | 8.18 ft |
| Height | 6.08 ft |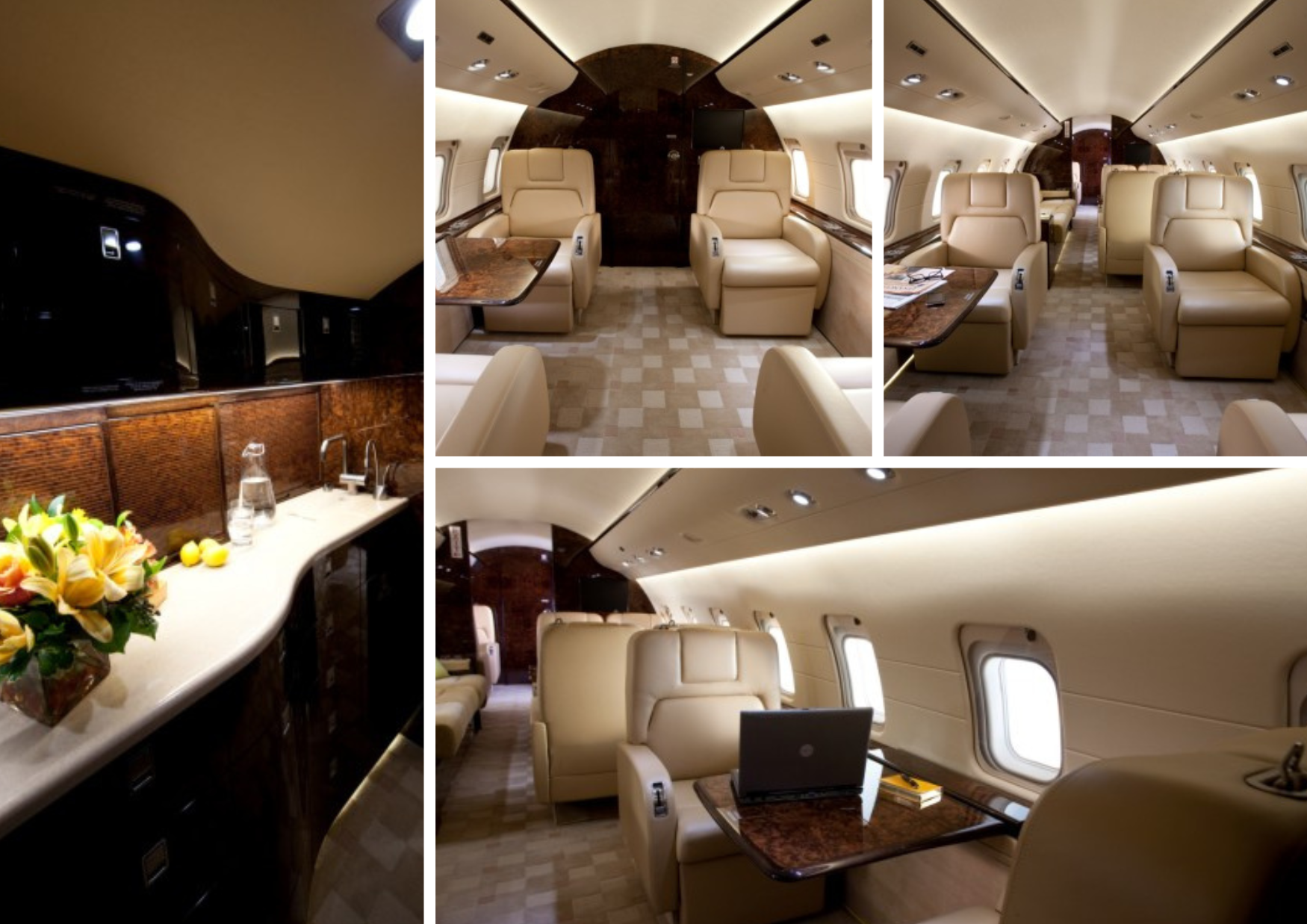 Challenger 850 Interior
Challenger 850 private jet charter is based on the CRJ200LR commercial airplane and shares many of the 800's characteristics and amenities. Interior, in-flight entertainment, and networking systems were upgraded for enhanced comfort and efficiency. In addition, it has the largest cabin in its category, low operating costs, and superior dependability.
With a range of seating options, including club seats, divans, armchairs, office space and equipment, and conference rooms, a typical executive configuration can accommodate as many as 14 passengers. Additionally, there is an abundance of storage space for bags and other belongings, as well as front and rear restrooms for long-distance flights.
What is the flight range of a Challenger 850?
With a range of up to 2,250 nautical miles, Challenger 850 private jet charter can get you to your destination quickly and efficiently. You can fly nonstop from Los Angeles to Washington and San Diego to Miami as examples.
How many hours can a Challenger 850 fly?
A Challenger 850 private jet charter nonstop flight lasts around 5 hours and 30 minutes.
How long of a runway does a Challenger 850 need?
The runway for a Challenger 850 private jet charter is approximately 6305 feet long for takeoff and 2910 feet long for landing.
Similar Private Jets to Challenger 850