Charter a Gulfstream G-400 (G-IV) Private Jet
Get an Instant Gulfstream G-400 (G-IV) Charter Cost Estimate
Private Jets Type:
Heavy Jet
Estimated Price Per Hour:
$7,000
Gulfstream G-IV Private Charter Flights
The Gulfstream G-IV business jet from the American company Gulfstream Aerospace is a striking representative of administrative aircraft. This updated and improved version of Gulfstream III was released in 1985 and quickly attracted the attention of businesspeople, private clients, and heads of corporations. Chartering the Gulfstream G-IV enables customers to travel long distances.
Gulfstream G-IV Price Rental
The average cost to charter a Gulfstream G-IV is around $7,000 per hour.
For charter rates and availability of the Gulfstream G-IV, please submit the flight request form, or call our agents 24/7 at +1 (212) 840 8000.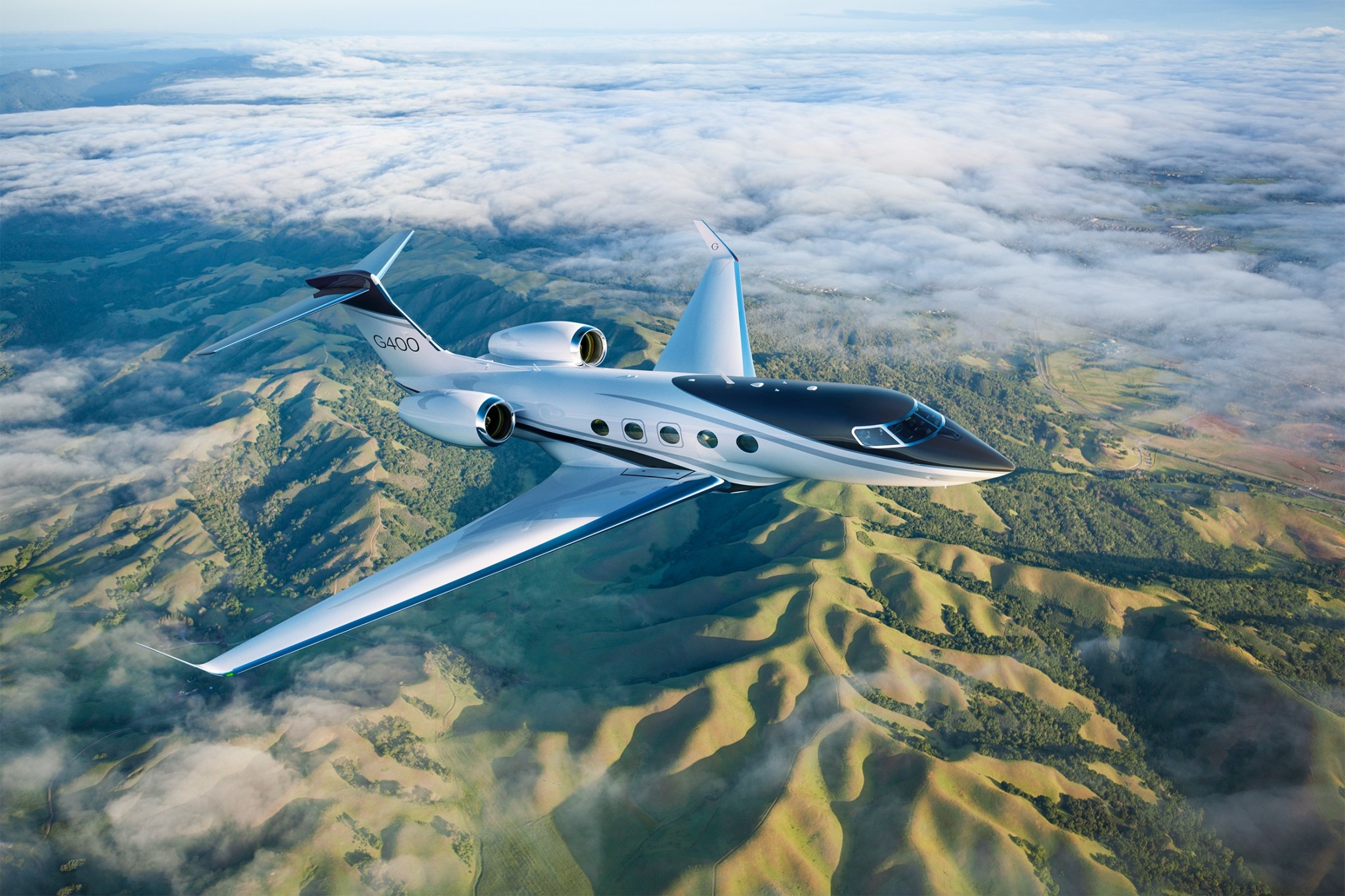 Overview Gulfstream G-IV
When flying long distances, the Gulfstream G-IV maximizes its enhanced aerodynamic performance, technical advancements, and economic benefits. This remarkable aircraft incorporates several key improvements over its predecessor, the Gulfstream III. Notable enhancements include a state-of-the-art cockpit with advanced flight instrumentation, a lighter and redesigned wing, cutting-edge digital avionics, and the formidable RollsRoyceTauMk611-8 engines.
The Gulfstream G-IV upgraded aerodynamic profile allows superior efficiency and optimized fuel consumption, enabling extended range capabilities and reduced operating costs. By leveraging its refined design and advanced engineering, this aircraft achieves remarkable speed, stability, and overall flight dynamics performance.
The cockpit of the Gulfstream G-IV showcases a sophisticated array of flight instrumentation, providing pilots with comprehensive data and precise control over the aircraft's systems. Integrating digital avionics further enhances operational efficiency and safety, offering advanced navigation aids, communication systems, and automation features.
One of the notable advancements in the Gulfstream G-IV is its lighter and redesigned wing, meticulously engineered to minimize drag and improve lift characteristics. This aerodynamic refinement contributes to smoother flights, increased maneuverability, and enhanced overall performance.
General Performance
| | |
| --- | --- |
| Luggage Capacity | 169 cu.ft |
| Cruise Speed | 505 ktas |
| Certified Ceiling | 45000 ft |
| Takeoff Distance | 5,450 ft |
| Landing Distance | 3,190 ft |
| Max Takeoff Weight | 74600 lbs |
| Max Landing Weight | 66000 lbs |
Cabin Size
| | |
| --- | --- |
| Length | 45.08 ft |
| Width | 7.34 ft |
| Height | 6.18 ft |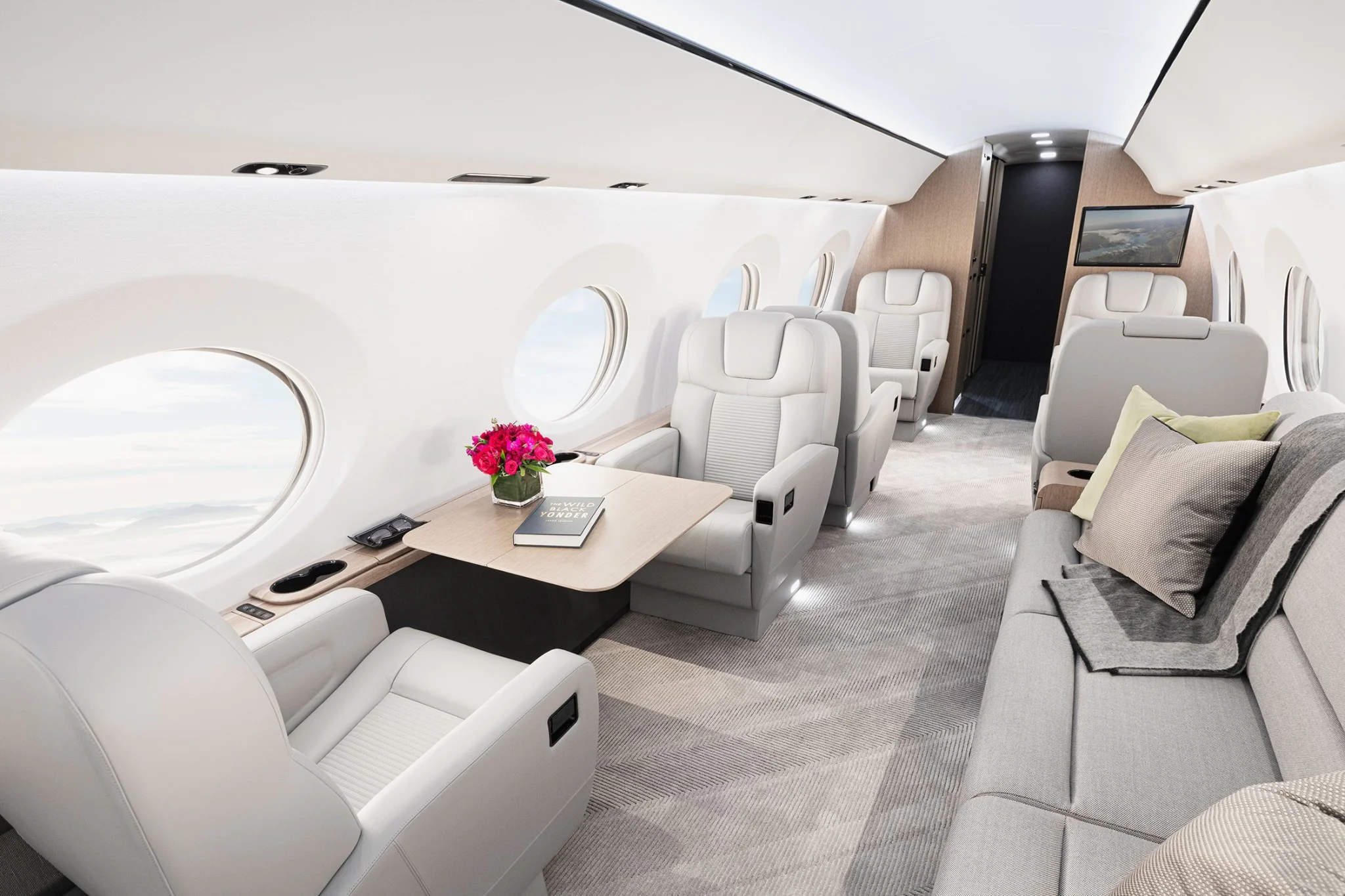 Gulfstream G-IV Interior
The Gulfstream G-IV's exceptionally spacious cabin provides ample room for customers to work or relax comfortably during their flight. Its expansive interior enhances productivity and facilitates relaxation, ensuring a pleasant and efficient travel experience. Moreover, the model is extensively utilized by the U.S. Air Force for VIP transportation purposes, showcasing its reliability and prestige. 
Equipped with state-of-the-art communications systems, the Gulfstream G-IV allows seamless connectivity even at high altitudes, ensuring uninterrupted communication throughout the journey. Furthermore, the aircraft boasts a generously sized baggage compartment, allowing travelers to store their belongings conveniently. 
The comfortable seating arrangements provide an enjoyable and luxurious flying experience, making the Gulfstream G-IV an exceptional choice for discerning passengers and esteemed military personnel.
What is the flight range of a Gulfstream G-IV?
Gulfstream G-IV charter provides 4,100 nm of uninterrupted flight. 
How many hours can a Gulfstream G-IV fly?
A Gulfstream G-IV private jet charter can transport you nonstop for around 9 hours.
How long of a runway does a Gulfstream G-IV need?
Gulfstream G-IV private jet charter requires a runway length of approximately 5,450 feet for takeoff and 3,190 feet for landing.
Similar Private Jets to Gulfstream G-IV