Charter a Cheyenne 400LS Private Jet
Get an Instant Cheyenne 400LS Charter Cost Estimate
Private Jets Type:
Turboprop
Estimated Price Per Hour:
1,600
Cheyenne 400LS Private Charter Flight 
The Cheyenne 400LS is a remarkable turboprop aircraft known for its exceptional performance and versatility. Introduced by Piper Aircraft Corporation, the Cheyenne 400LS has established itself as a popular choice among private jet enthusiasts since its debut. With enhanced flight characteristics and an impressive range of 2,200 nm, this aircraft offers seamless intercontinental travel without refueling, making it an excellent choice for both business and leisure purposes. 
Cheyenne 400LS Price Rental 
The average cost to charter a Cheyenne 400LS is around $1,600 per hour. For charter rates and availability of the Cheyenne 400LS, please submit the flight request form, or call our agents 24/7 at +1 (212) 840 8000.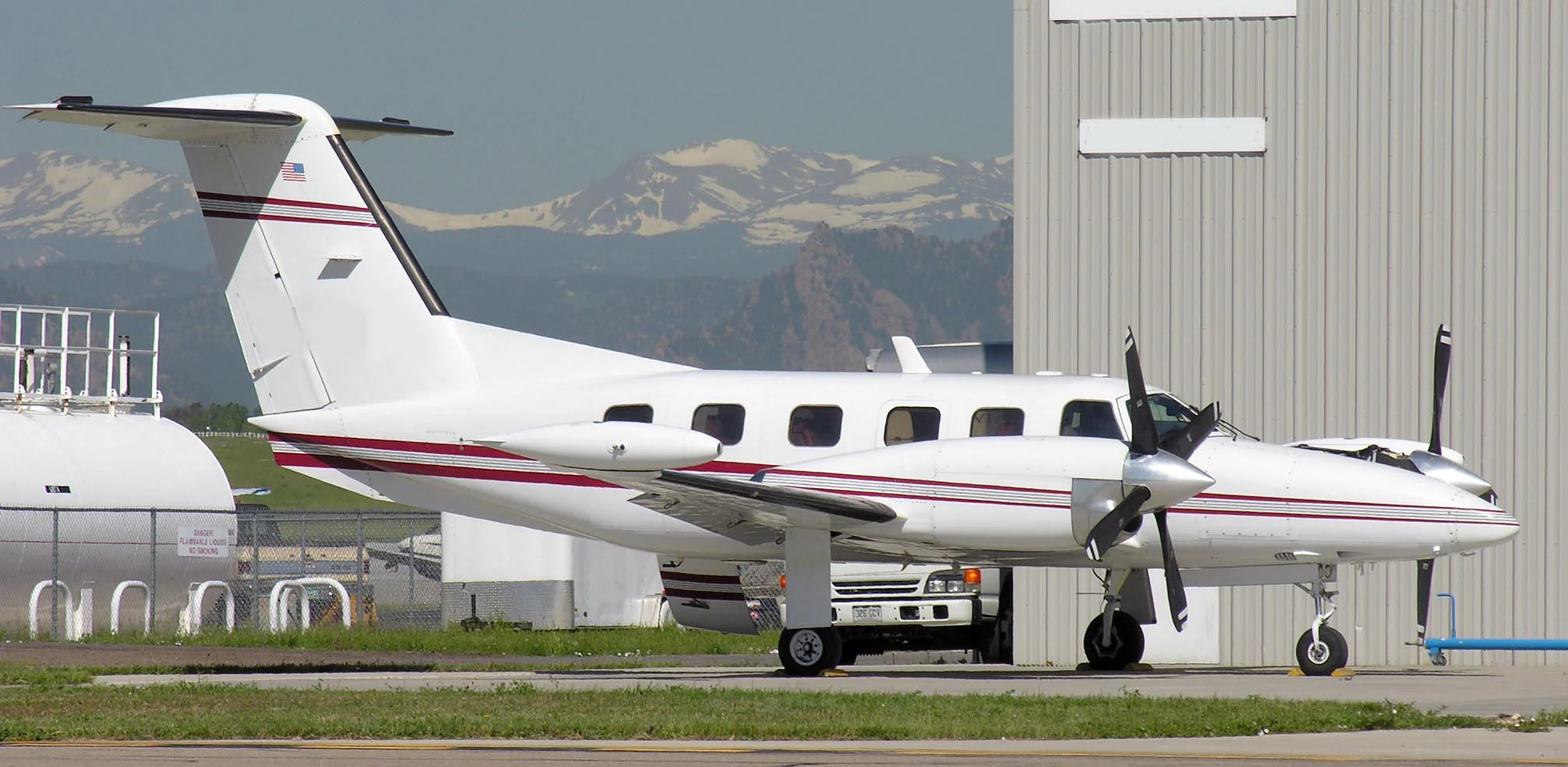 Cheyenne 400LS Overview
The Cheyenne 400LS is an impressive aircraft, often referred to as a "sports car" due to its remarkable power. While it possesses the characteristics of a turboprop, it gives the impression of a light jet, with the exception of its cabin space. The cabin layout closely resembles that of a King Air, albeit with a slightly lower ceiling and narrower aisle. 
Equipped with Pratt and Whitney PT6A-41 engines, the Cheyenne 400LS packs the same power as a Beech 1900 airliner but in a smaller package. It boasts impressive performance capabilities, taking off in under 2,500 feet, cruising at 38,000 feet, and maintaining a climb rate of nearly 1,000 feet-per-minute, even with one engine inoperative. Its ability to reach higher flight levels allows the aircraft to benefit from fuel efficiency, enabling a cruising range of approximately 2,200 nautical miles before refueling. This range makes it possible to fly coast-to-coast with just one fuel stop. 
The Cheyenne 400LS has a notable legacy in terms of performance, setting records for turboprop performance and even surpassing Cessna's Citation light jet line of the early 1980s. It is a high-performance and cost-effective option for those seeking entry into light jet territory, although it may entail a slightly cramped experience. 
General Performance
| | |
| --- | --- |
| Range | 2,200 nm |
| Cruise Speed | 351 ktas |
| Takeoff Distance | 2,325 ft |
| Landing Distance | 2,317 ft |
| Useful Weight | 12,050 lbs |
| Payload with Full Fuel | 2,135 Ibs |
Cabin Size
| | |
| --- | --- |
| Length  | 18.1 ft  |
| Width | 4.2 ft |
| Height  | 4.3 ft |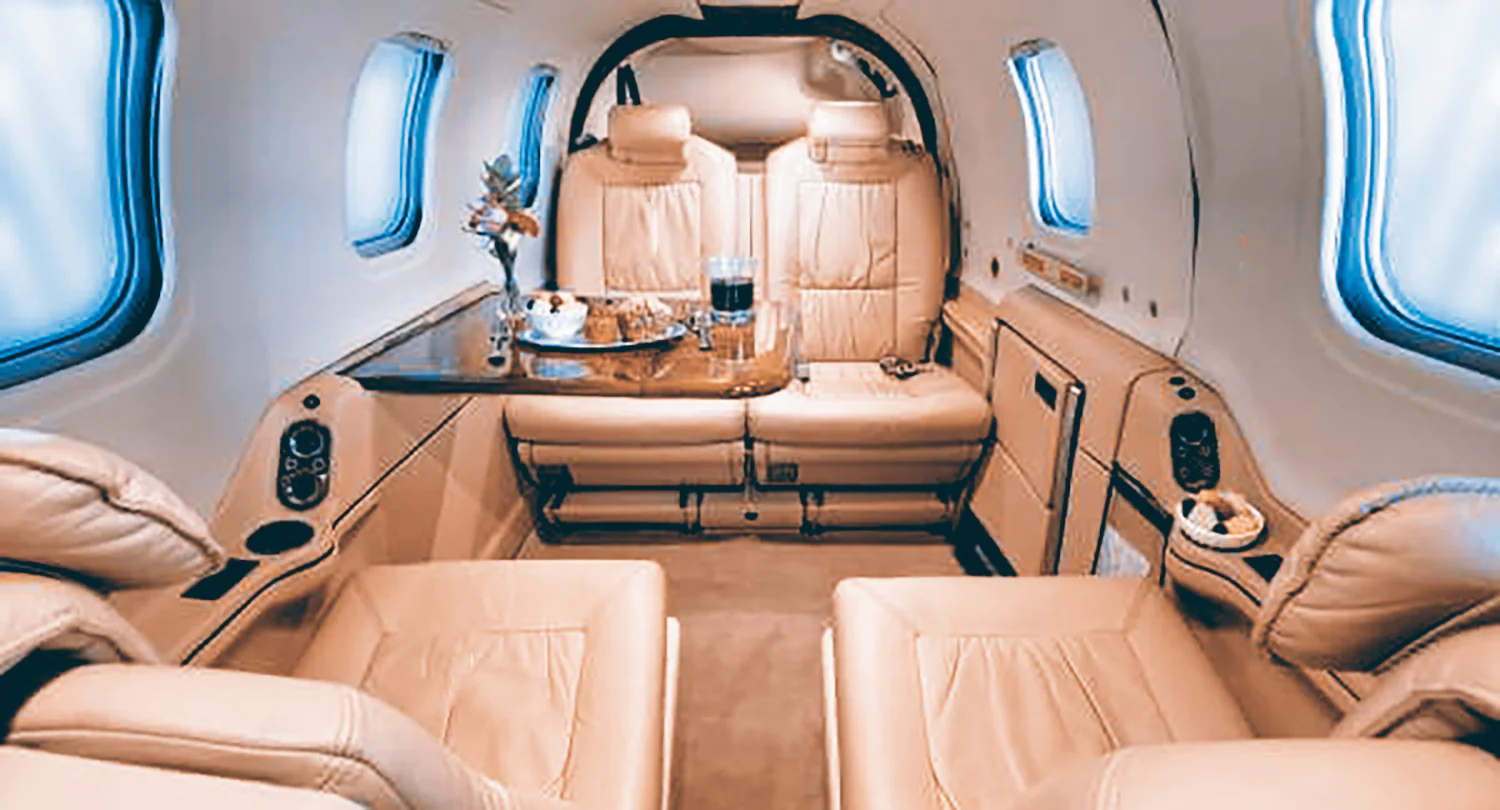 Cheyenne 400LS Interior 
The interior of the Cheyenne 400LS offers a comfortable and well-designed arrangement for passengers. Typically, it features a spacious club section with four captain's chairs, allowing for a relaxed and social seating configuration. In addition to the club section, there are two more captain's chairs located aft or the option of a small two-seat divan in their place. 
Passengers on board the Cheyenne 400LS can enjoy a range of comforts and amenities. One notable feature is the ability to maintain a 10,000-foot cabin altitude even when flying at altitudes exceeding 35,000 feet. This ensures a comfortable and oxygen-rich environment, minimizing the effects of high altitude travel. Furthermore, the cabin is designed to offer a sea-level experience up to 18,000 feet, enhancing passenger well-being and reducing fatigue during the flight. 
The interior of the Cheyenne 400LS combines functionality with luxury, providing a welcoming and enjoyable space for passengers to relax and make the most of their journey. 
What Is the flight range of a Cheyenne 400LS?
The flight range of a Cheyenne 400LS is approximately 2,200 nautical miles, enabling it to undertake long-haul flights and coast-to-coast journeys with one fuel stop.
How many hours can a Cheyenne 400LS fly?
A Cheyenne 400LS can typically fly for about 4 to 5 hours, depending on factors such as fuel capacity, payload, and flight conditions.
How long of a runway does a Cheyenne 400LS need?
The Cheyenne 400LS requires a runway length of less than 2,500 feet for takeoff, making it suitable for airports with shorter runways. The exact runway length needed may vary based on factors such as aircraft weight, elevation, temperature, and wind conditions.
Similar Private Jets to Cheyenne 400LS