Charter a Partenavia P68 Private Jet
Get an Instant Partenavia P68 Charter Cost Estimate
Private Jets Type:
Turboprop
Estimated Price Per Hour:
$2,110
Partenavia P68 Private Charter Flights
The Partenavia P68 is a light turboprop transport aircraft from the renowned Italian manufacturer Partenavia Costruzioni Aeronautiche. This aircraft line has been designed for regular charter operations at speeds up to 174 knots. A charter flight on the P68 makes it easy to get from Chicago to Detroit, Los Angeles to El Paso, or New York to Miami.
Partenavia P68 Price Rental
The average cost to charter a Partenavia P68 is around $2,110 per hour.
For charter rates and availability of the Partenavia P68, please submit the flight request form, or call our agents 24/7 at +1 (212) 840 8000.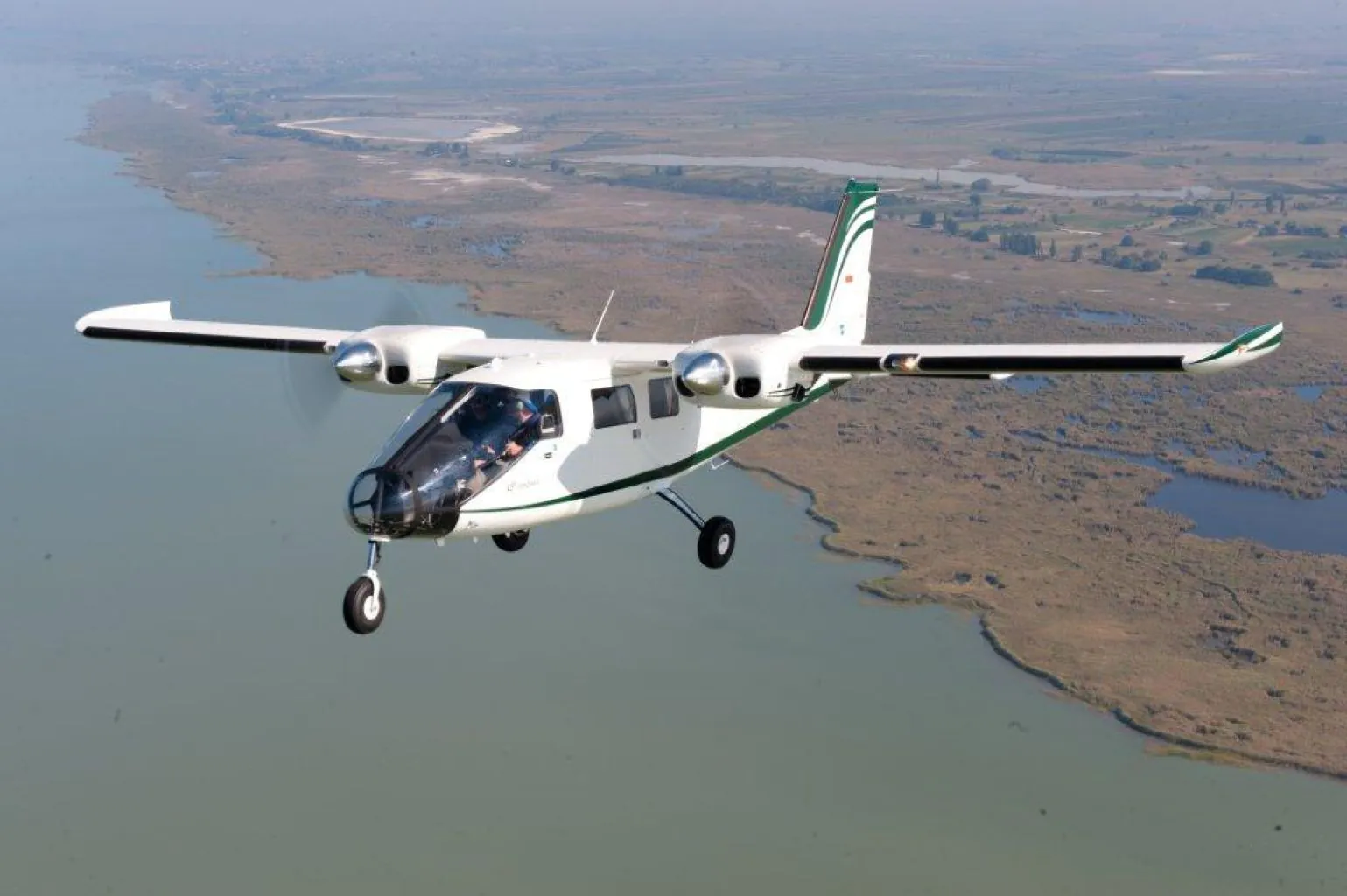 Overview Partenavia P68
The first flight of the Partenavia P68 in 1970 had several significant modifications that affected flight performance. These included powerful Avco Lycoming IO-360-A1B6 engines, a longer fuselage, and increased cabin volume. A total of 190 P68 aircraft were built during serial production from 1974. Vulcanair, based in Cazoria, acquired the certificates, as well as the former production plant, and manufactured the P.68R, P68C, P.68C-TC, P.68TC Observer, P.68 Observer 2, and AP68TP-600 Viator aircraft types.
General Performance
| | |
| --- | --- |
| Luggage Capacity | 28.96 ft³ |
| Cruise Speed | 159 ktas |
| Certified Ceiling | 18000 ft |
| Takeoff Distance | 1,313 ft |
| Landing Distance | 1,969 ft |
| Max Takeoff Weight | 4594 lbs |
| Max Landing Weight | 4365 lbs |
Cabin Size
| | |
| --- | --- |
| Length | 5,84 ft |
| Width | 3,8 ft |
| Height | 3,94 ft |
Partenavia P68 Interior
The Partenavia P68 cabin is designed with careful consideration to fulfill the essential requirements of private aviation customers, ensuring their utmost comfort and convenience. With a focus on creating a relaxing and functional environment, passengers can fully immerse themselves in a state of relaxation or engage in productive work throughout the flight. 
The cabin of the Partenavia P68 is thoughtfully equipped with features that cater to the needs of discerning travelers. Comfortable seating arrangements provide a cozy and inviting atmosphere, allowing passengers to unwind and enjoy their journey. Additionally, the cabin is designed to optimize functionality, enabling passengers to work efficiently while in the air. 
What is the flight range of a Partenavia P68?
Partenavia P68 charter provides 1,598 nm of uninterrupted flight. It can quickly fly from Chicago to Detroit, Los Angeles to El Paso, or New York to Miami.
How many hours can a Partenavia P68 fly?
A Partenavia P68 private jet charter can transport you nonstop for around 10 hours.
How long of a runway does a Partenavia P68 need?
Partenavia P68 private jet charter requires a runway length of approximately 1,313 feet for takeoff and 1,969 feet for landing.
Similar Private Jets to Partenavia P68