Charter a Piper Meridian Private Jet
Get an Instant Piper Meridian Charter Cost Estimate
Private Jets Type:
Turboprop
Estimated Price Per Hour:
$1,200
Piper Meridian Private Charter Flights
The Piper Meridian stands as a renowned single-engine turboprop aircraft cherished for its impressive performance, unwavering reliability, and exceptional comfort. Esteemed by private jet enthusiasts worldwide, it is a favored selection for those seeking a versatile and highly efficient aircraft.
What sets the Meridian apart is its seamless integration of advanced turboprop technology with the luxurious amenities typically associated with private jets. This harmonious blend ensures a remarkable flying experience that caters to the desires of discerning travelers.
Piper Meridian Price Rental
The average cost to charter a Falcon 8X is around $1,200 per hour.
For charter rates and availability of the Piper Meridian, please submit the flight request form, or call our agents 24/7 at +1 (212) 840 8000.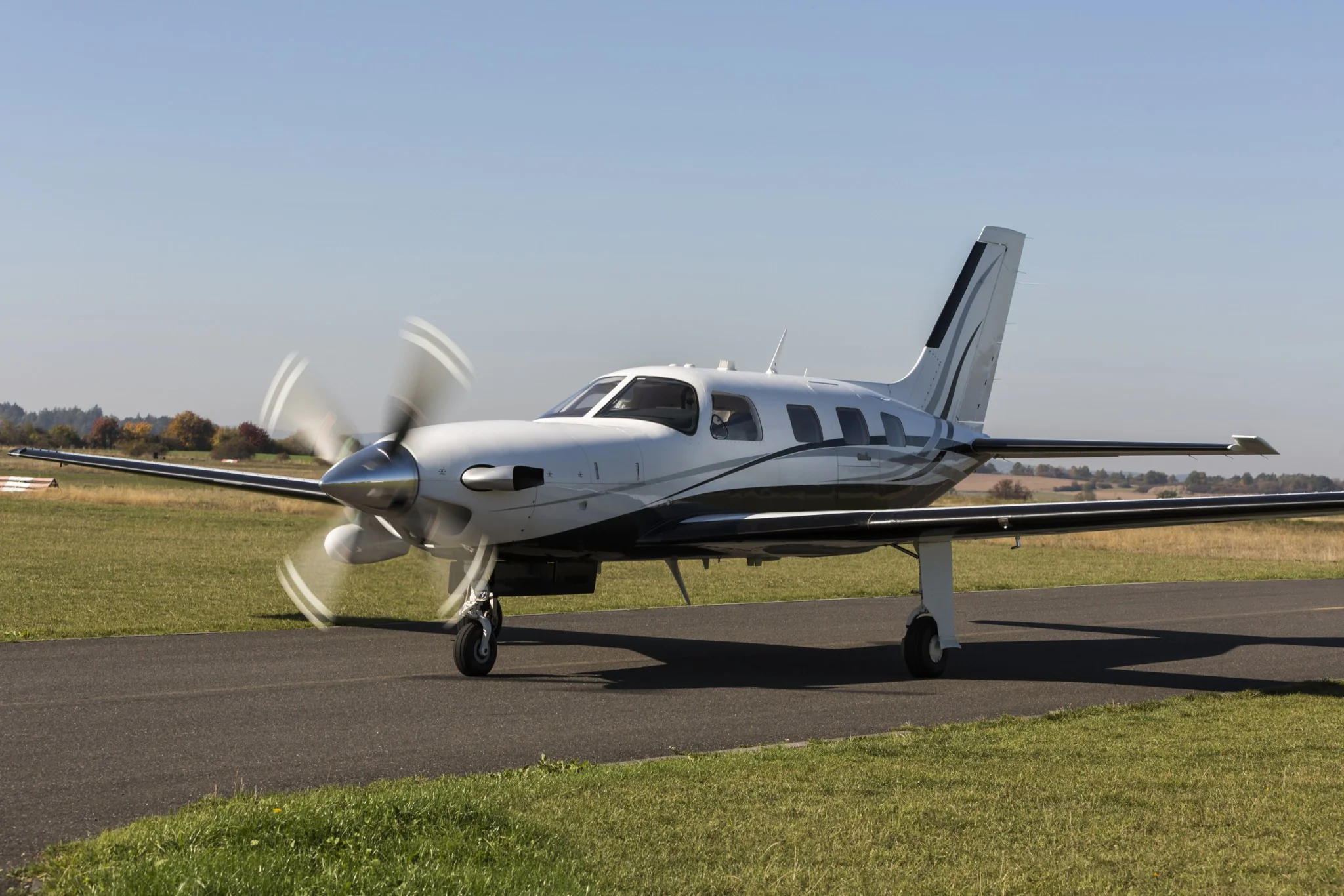 Piper Meridian Overview
The Piper Meridian holds an esteemed position as a highly coveted turboprop aircraft in the business aviation sector, renowned for its exceptional performance and unwavering reliability. Introduced by the renowned Piper manufacturer in 1999, it swiftly established itself as the preferred choice in its class. With its advanced technology and impeccable craftsmanship, the Piper Meridian empowers private charter customers to effortlessly connect major destinations such as New York to Memphis, Houston to Miami, or Chicago to Denver.
At the heart of the Piper Meridian's exceptional performance lies the powerful Pratt & Whitney PT6 turboprop engines, ensuring robust power and fuel efficiency. The aircraft is equipped with cutting-edge Garmin safety technology, offering an unparalleled level of protection. The spacious cockpit creates an optimal working environment for pilots, promoting efficiency and confidence during flights. Notably, the integration of the Garmin G1000 NXi avionics suite significantly elevates pilot situational awareness and takes passenger safety to new heights.
Piper's commitment to excellence is evident in the introduction of the new Meridian model, the M500, which showcases remarkable advancements and is part of the company's latest line of aircraft. This model incorporates state-of-the-art features, further enhancing performance and functionality. Furthermore, in 2015, Piper unveiled the M600, a new version of the Meridian, which integrates significant technical enhancements like the Garmin G3000 system and increased fuel tank capacity, delivering an even more remarkable flying experience.
For more information on chartering a Piper Meridian private jet, price out your flight up or call our agents 24/7 at +1-212-840-8000.
General Performance
| | |
| --- | --- |
| Range | 1,171 nm |
| Cruise Speed | 250 ktas |
| Takeoff Distance | 1,800 ft |
| Landing Distance | 1,950 ft |
| Useful Weight | 5,092 Ibs |
| Payload with Full Fuel | 331 Ibs |
Cabin Size
| | |
| --- | --- |
| Length | 12.3 ft |
| Width | 4.1 ft |
| Height | 3.9 ft |
Piper Meridian Interior 
The Piper Meridian interior is thoughtfully designed with passenger comfort as a top priority. The cabin features a luxurious and sophisticated atmosphere, complemented by high-quality leather upholstery throughout. The use of leather not only adds an elegant touch but also ensures durability and long-lasting comfort. 
One notable feature of the Piper Meridian is its sealed cabin, which creates a serene and quiet environment for passengers. The sealing of the cabin helps to reduce outside noise and vibrations, allowing travelers to enjoy a peaceful journey. This feature is particularly beneficial during long flights, as it minimizes distractions and promotes relaxation. 
The interior of the Piper Meridian is engineered to withstand even the most challenging flying conditions, ensuring the safety and comfort of both pilots and passengers. The aircraft's engineering excellence contributes to a smooth and stable flight experience, regardless of external factors. This reliability and robust construction instill confidence in those on board, knowing that they are traveling in an aircraft designed to handle various flight conditions. 
What Is the Flight Range of a Piper Meridian?
The Piper Meridian has a maximum range of approximately 1,171 nautical miles with full fuel tanks and standard payload.
How Many Hours Can a Piper Meridian Fly?
A Piper Meridian private jet charter can transport you nonstop for around 4-5 hours.
How Long of a Runway Does a Piper Meridian Need?
Piper Meridian private jet charter requires a runway length of approximately 1,800 feet for takeoff and 1,950 feet for landing.
Similar Private Jets to Piper Meridian