Charter a Piper M500 Private Jet
Get an Instant Piper M500 Charter Cost Estimate
Private Jets Type:
Turboprop
Estimated Price Per Hour:
$1,180
Piper M500 Private Charter Flights
Piper M500 is a prominent addition to The New Piper Aircraft Inc.'s lineup of single-engine turboprop aircraft. Unveiled in 2016, this model has swiftly garnered attention and acclaim within the private aviation market. Piper M500 private jet charter is known for its versatility, efficiency, and reliability, making it a popular choice among pilots and aircraft operators for various missions, including business travel, personal transportation, and regional flights.
Piper M500 Price Rental
The average cost to charter Piper M500 is around $1,180 per hour.
For charter rates and availability of Piper M500, please submit the flight request form, or call our agents 24/7 at +1 (212) 840 8000.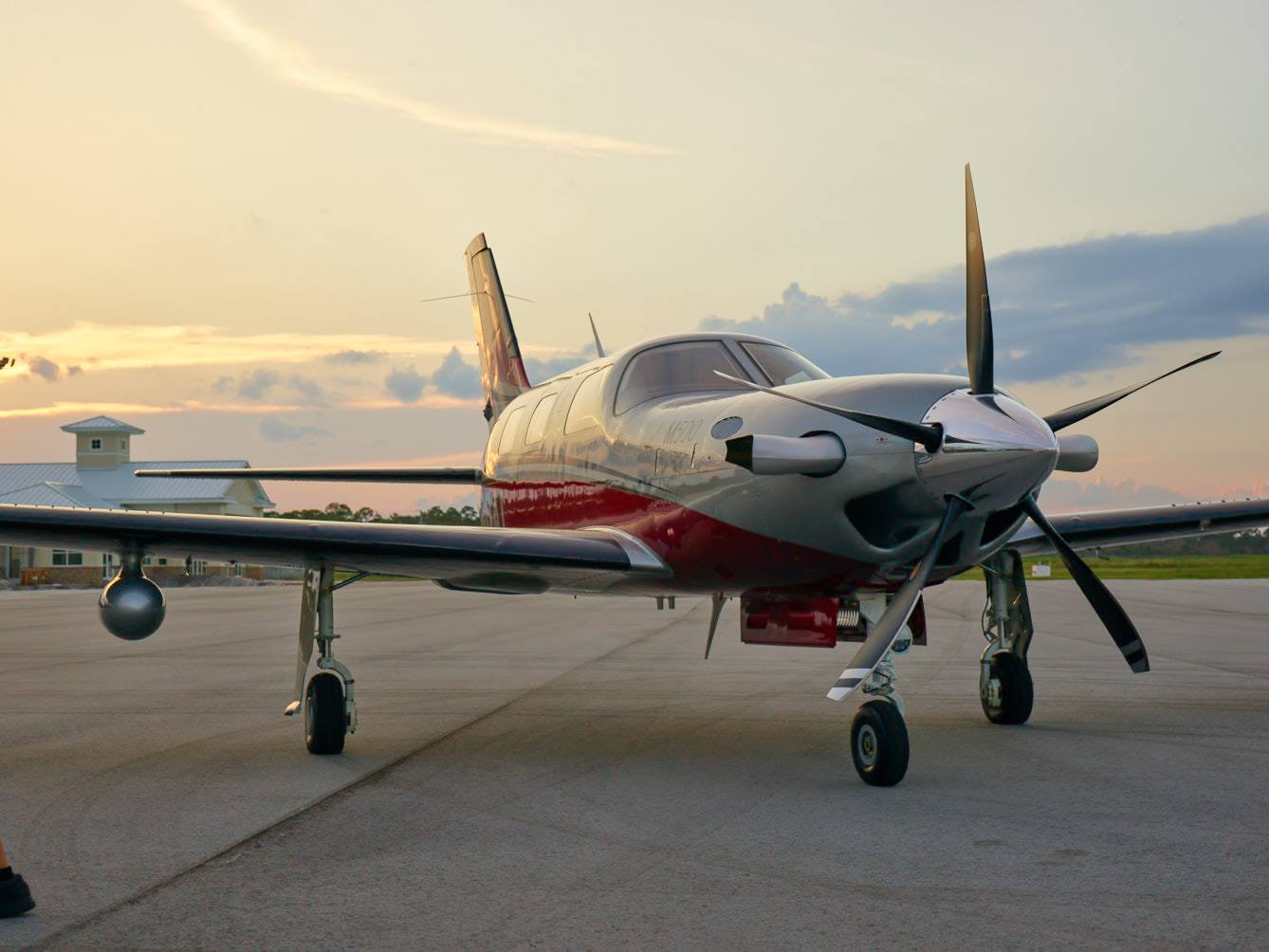 Overview Piper M500
Piper M500 private jet charter represents a significant advancement from its predecessor, incorporating the state-of-the-art Garmin G1000 avionics suite. This cutting-edge system enhances situational awareness, provides over-speed protection, and ensures seamless navigation. Complementing these advancements, the robust Pratt & Whitney PT6-42A turbine engine delivers exceptional power and reliability.
In addition, Piper M500 private jet offers a range of optional features, including a digital autopilot, user-friendly touch-screen cockpit controls, Bose A20 headsets for a superior audio experience, and convenient USB charging ports. These features contribute to the overall convenience and modernity of the aircraft.
Furthermore, Piper M500 has gained recognition for its affordability, making it one of the most cost-effective certified turboprops in the world. Since its introduction, it has attracted the attention of aviators seeking high-performance and advanced avionics at a competitive price.
General Performance
| | |
| --- | --- |
| Luggage Capacity | 46 cu ft |
| Cruise Speed | 246 KTS |
| Certified Ceiling | 30.000 ft |
| Takeoff Distance | 2.600 ft |
| Landing Distance | 2.100 ft |
| Max Takeoff Weight | 5.092 lbs |
| Max Landing Weight | 4.850 lbs |
Cabin Size
| | |
| --- | --- |
| Length | 12.3 ft |
| Width | 4.2 ft |
| Height | 3.6 ft |
Piper M500 Interior
Piper M500 private jet charter offers a spacious and comfortable cabin, designed to accommodate up to five occupants, including the pilot. The cabin features luxurious leather seating, ample headroom, and large windows, providing a pleasant environment for passengers during their journey. Additionally, Piper M500 has a separate baggage compartment, allowing for convenient storing personal belongings.
What is the flight range of Piper M500?
With a range of 769 nautical miles, extendable up to a maximum of 1,000 nautical miles, Piper M500 private charter aircraft offers excellent travel capabilities. Chartering an M500 allows for swift journeys, enabling you to efficiently reach destinations such as Birmingham to Denver, Los Angeles to Seattle, or New Orleans to Detroit.
How many hours can a Piper M500 fly?
Piper M500 private jet has a maximum endurance of approximately 4.5 to 5 hours of flight time, depending on factors such as altitude, weather conditions, and payload.
How long of a runway does a Piper M500 need?
The runway for Piper M500 private jet charter is about 2,600 ft for takeoff and 2,100 ft for landing.
Similar Private Jets to Piper M500