Charter a Mitsubishi MU-2 Private Jet
Get an Instant Mitsubishi MU-2 Charter Cost Estimate
Private Jets Type:
Turboprop
Estimated Price Per Hour:
$1,610
Mitsubishi MU-2 Private Charter Flights
The MU-2 turboprop aircraft from Japanese manufacturer Mitsubishi was a successful competitor to the well-known Beech, Cessna, and Piper in the business aviation segment. This light twin-engine airplane made its first flight in 1963 and was designed as a transport plane suitable for different missions. Chartering a Mitsubishi MU-2 allows you to travel at 270 kts for the shortest possible time from Minneapolis to Boston, Los Angeles to El Paso, Kansas City to Chicago.
Mitsubishi MU-2 Price Rental
The average cost to charter a Mitsubishi MU-2 is around $1,610 per hour.
For charter rates and availability of the Mitsubishi MU-2, please submit the flight request form, or call our agents 24/7 at +1 (212) 840 8000.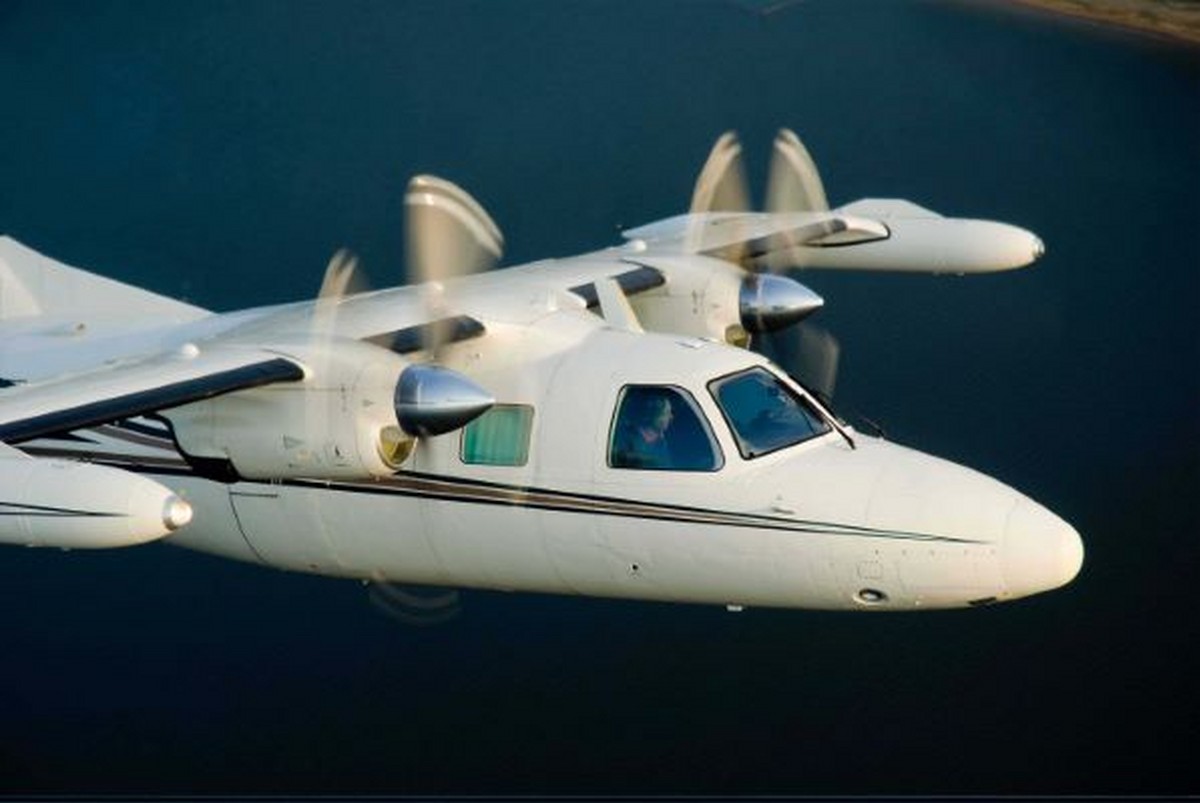 Overview Mitsubishi MU-2
The Mitsubishi MU-2 aircraft is a high-plane with a circular fuselage and a power plant in two engines and fuel tanks in the wingtips. This improved controllability at low flight speeds and improved takeoff and landing characteristics. This model has several variations, including MU-2B, MU-2J, MU-2L, MU-2N, Marquise, and Cavenaugh Cargoliner. Each of these models has a different feature and is designed for specific applications.
General Performance
| | |
| --- | --- |
| Luggage Capacity | 43.08 ft³ |
| Cruise Speed | 250 ktas |
| Certified Ceiling | 31000 ft |
| Takeoff Distance | 2,170 ft |
| Landing Distance | 1,880 ft |
| Max Takeoff Weight | 11575 lbs |
| Max Landing Weight | 11025 lbs |
Cabin Size
| | |
| --- | --- |
| Length | 10,9 ft |
| Width | 4,9 ft |
| Height | 4,2 ft |
Mitsubishi MU-2 Interior
The Mitsubishi MU-2 stands out with its spacious and pressurized cabin, ensuring a comfortable flight experience even at high altitudes. The cabin is thoughtfully designed with large windows, allowing passengers to enjoy breathtaking views of the outside world. These windows are specially crafted to minimize glare and heat from the sun, contributing to a cool and pleasant cabin atmosphere. 
With a capacity to accommodate up to six passengers, the Mitsubishi MU-2 offers plush leather seats that can be reclined for added comfort during longer flights. The interior is further enhanced with modern amenities, elevating the flying experience to new heights. Passengers can indulge in the exceptional sound system, maintaining an immersive audio environment throughout the journey. Climate control systems keep the cabin at an optimal temperature, ensuring everyone's comfort. Additionally, passengers can enjoy in-flight entertainment options such as satellite TV and Wi-Fi, providing connectivity and the opportunity to stay entertained throughout the flight. 
What is the flight range of a Mitsubishi MU-2?
Mitsubishi MU-2 charter provides 1,391 nm of uninterrupted flight. It can quickly fly from Minneapolis to Boston, Los Angeles to El Paso, Kansas City to Chicago.
How many hours can a Mitsubishi MU-2 fly?
A Mitsubishi MU-2 private jet charter can transport you nonstop for around 4 hours.
How long of a runway does a Mitsubishi MU-2 need?
Mitsubishi MU-2 private jet charter requires a runway length of approximately 2,170 feet for takeoff and 1,880 feet for landing.
Similar Private Jets to Mitsubishi MU-2