Charter a King Air 250 Private Jet
Get an Instant King Air 250 Charter Cost Estimate
Private Jets Type:
Turboprop
Estimated Price Per Hour:
$2,000
King Air 250 Private Charter Flights
The King Air 250 is a turboprop aircraft often used for private charter flights. It offers a comfortable and efficient travel option for small groups, with a seating capacity of up to 8 passengers. The King Air 250 is known for its versatility and ability to operate on short runways, making it a popular choice for regional air travel. Additionally, it offers a smooth and quiet ride, making it a preferred choice for executives and VIPs. If you are interested in chartering a King Air 250, you can contact Mercury Jets to inquire about availability and rates.
King Air 250 Price Rental
The average cost to charter a King Air 250 is around $2,000 per hour.
For charter rates and availability of the King Air 250, please submit the flight request form, or call our agents 24/7 at +1 (212) 840 8000.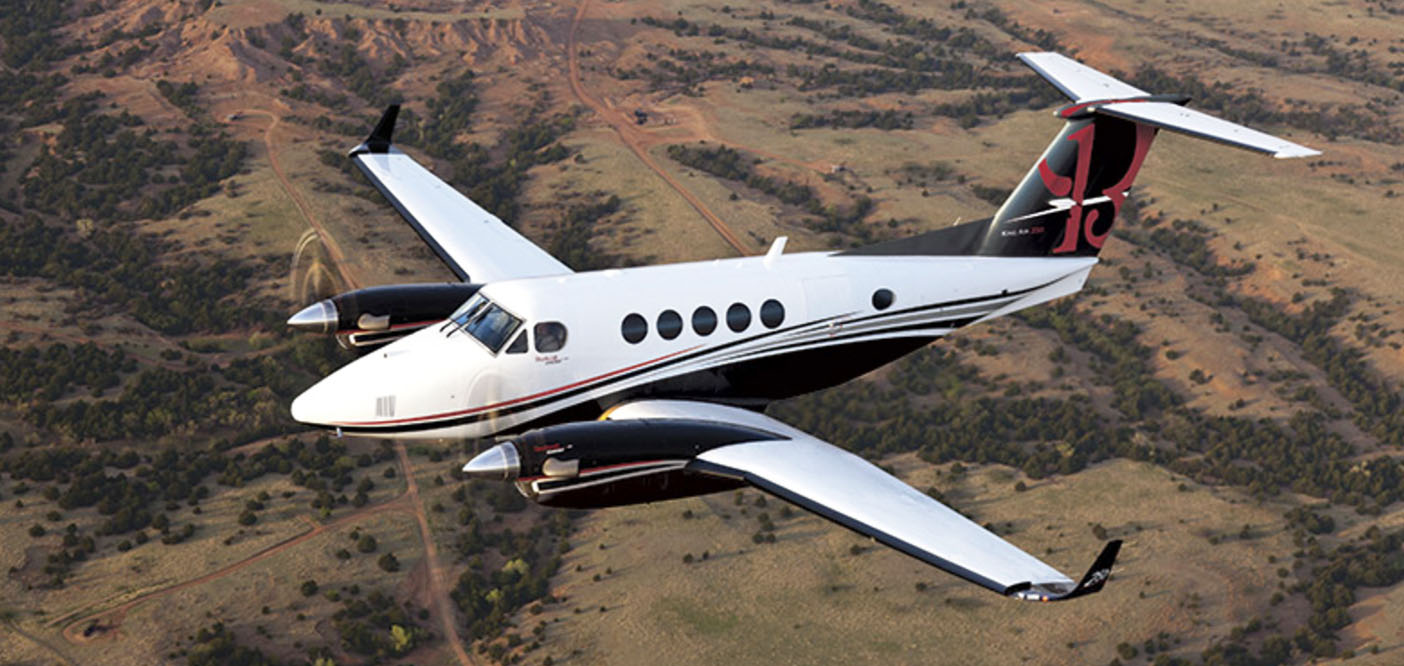 King Air 250 Overview
Compared to competitor models, King Air 250 offers excellent performance qualities. With a maximum range of 1,800 nautical miles and a top speed of 310 knots, King Air 250 has much to offer transcontinental travelers. This performance is primarily due to improved engines since the modern 250s are equipped with powerful Pratt & Whitney PT6A-52 engines that produce 850 shaft horsepower.
As a result, this private aircraft is a preferable and efficient travel solution for numerous purposes. Whether for pleasure or business, King Air 250 private jet charter is an excellent choice for various transcontinental journeys.
For more information on chartering a King Air 250 private jet, price out your flight up or call our agents 24/7 at +1-212-840-8000.
General Performance
| | |
| --- | --- |
| IFR Range | 1184 nm |
| Cruise Speed | 310 ktas |
| Takeoff Distance | 2600 ft |
| Landing Distance | 2111 ft |
| Useful Weight | 4060 lbs |
| Payload with Full Fuel | 3810 lbs |
Cabin Size
| | |
| --- | --- |
| Length | 16.68 ft |
| Width | 4.48 ft |
| Height | 4.76 ft |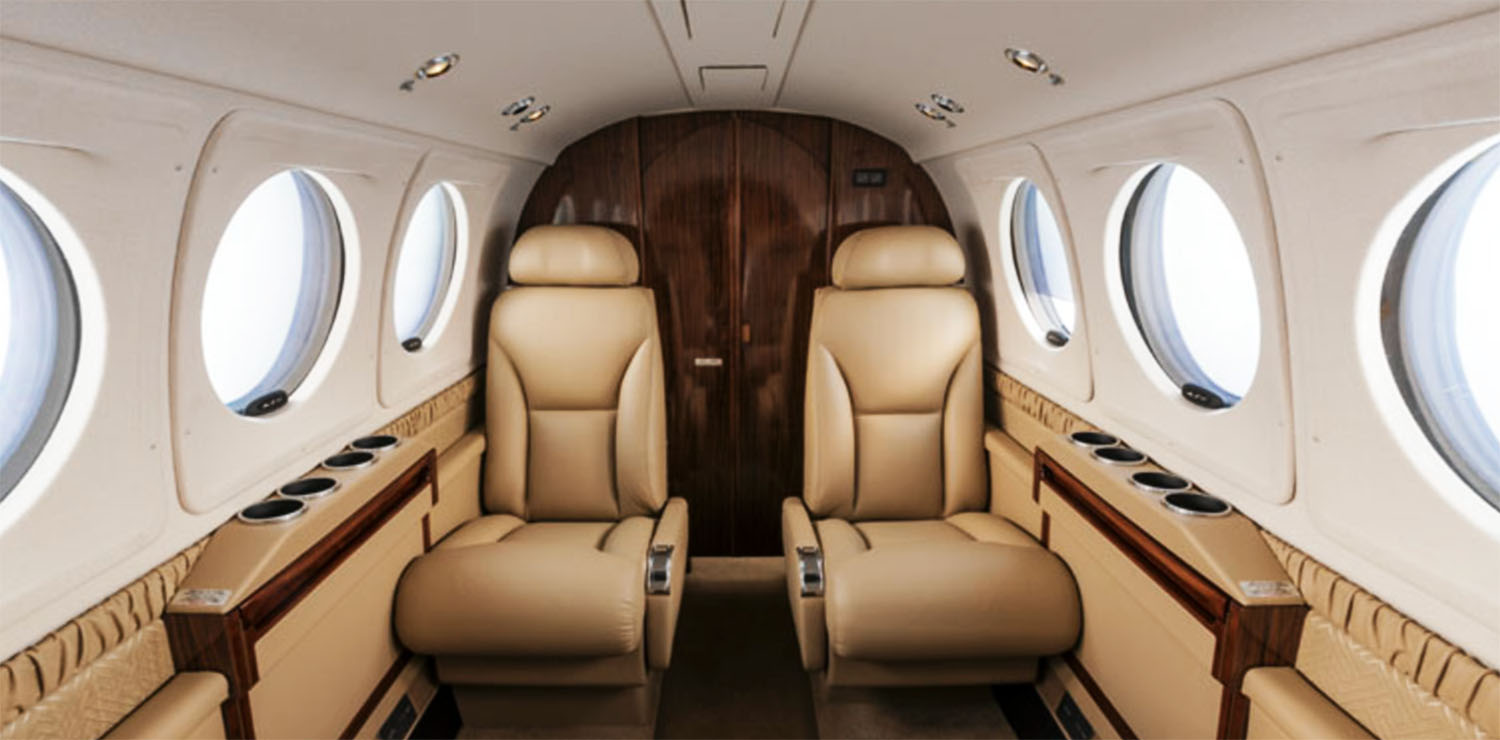 King Air 250 Interior
The interior of the King Air 250 is designed for comfort and functionality, with typically leather seats, large windows for natural light, and ample storage space for carry-on items. It can be configured to have either individual seats or a combination of individual seats and bench seating.
The cabin is typically equipped with air conditioning and climate control to ensure a comfortable environment for passengers. The aircraft also has a private lavatory, making it a convenient option for longer flights. Overall, the King Air 250 offers a spacious and luxurious interior that provides passengers with the comfort and amenities they need for a successful flight experience.
What is the flight range of a King Air 250?
A King Air 250 private jet has a nonstop range of 1184 nautical miles. This aircraft's brilliant range allows it to fly nonstop between New York and Miami, as well as Barcelona and Copenhagen.
How many hours can a King Air 250 fly?
A King Air 250 private jet can fly for up to three to four hours without refueling.
How long of a runway does a King Air 250 need?
A King Air 250 private jet charter requires a takeoff runway of around 2600 feet and a landing runway of approximately 2111 feet.
Similar Private Jets to King Air 250