Charter a King Air B100 Private Jet
Get an Instant King Air B100 Charter Cost Estimate
Private Jets Type:
Turboprop
Estimated Price Per Hour:
$1,760
King Air B100 Private Charter Flights
The King Air was designed as a staff/utility transport for the US Army. The King Air 100 was announced in 1969. Compared with the King Air 90, it has a longer fuselage, reduced wingspan, and larger rudder.
King Air B100 Price Rental
The average cost to charter a King Air B100 is around $1,760 per hour.
For charter rates and availability of the King Air B100, please submit the flight request form, or call our agents 24/7 at +1 (212) 840 8000.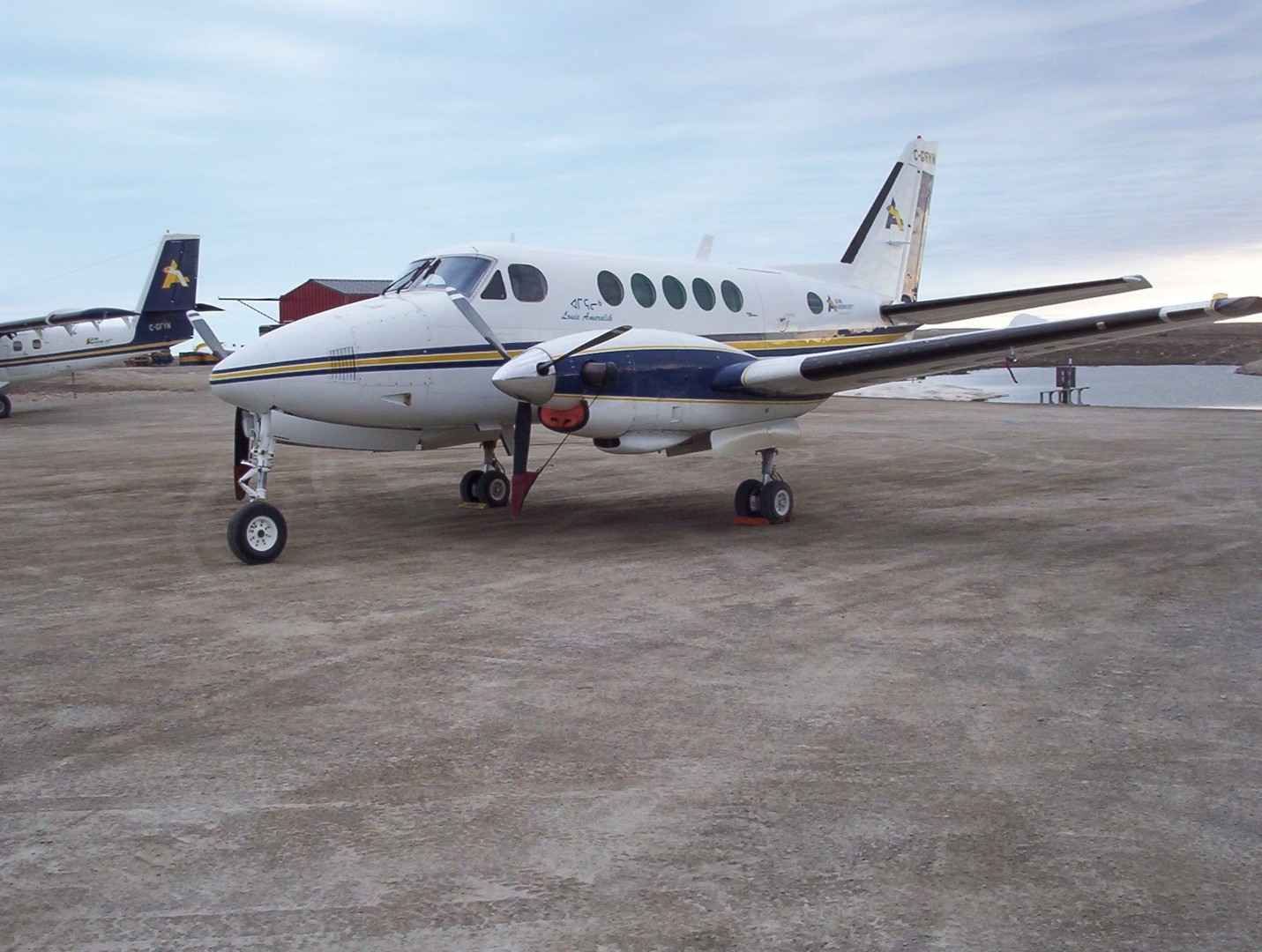 Overview King Air B100
The King Air B100 is powered by two Garrett TPE 331-6-252B turboprop engines, each providing 715 shaft horsepower. These engines drive Hartzell four-bladed, full feathering, reversible, constant-speed propellers, resulting in significantly reduced cabin noise compared to previous King Air models. 
With a maximum certificated service ceiling of 31,000 feet and a range of 1,120 nautical miles, the King Air B100 offers impressive performance. It can maintain an airspeed of 261 knots at 21,000 feet for longer flights or achieve 268 knots at 12,000 feet in a high-speed cruise.
The avionics system includes a standard Collins Pro Line set up with an optional upgrade package for Bendix Gold Crown equipment. Additional standard equipment consists of Collins communication and navigation radios, dual VHF 20 comms, dual VIR 30 navs, Sperry SPZ 200A flight director and autopilot system, Collins ADF 60A, Sperry Primus 300 CLR weather radar, and dual Collins TDR 90 transponders.
General Performance
| | |
| --- | --- |
| Luggage Capacity | 64 cu.ft |
| Cruise Speed | 268 ktas |
| Certified Ceiling | 31000 ft |
| Takeoff Distance | 1,898 ft |
| Landing Distance | 1,290 ft |
| Max Takeoff Weight | 11800 lbs |
| Max Landing Weight | 11200 lbs |
Cabin Size
| | |
| --- | --- |
| Length | 16.7 ft |
| Width | 4.5 ft |
| Height | 4.8 ft |
King Air B100 Interior
Introducing the Air B100, a versatile private business jet with various seating configurations to cater to your needs. The most common arrangement allows for a comfortable journey with seven passengers and a convenient belted lavatory. For those requiring more seating, the high-density configuration can accommodate up to ten passengers.
Step inside the cabin, which spans 16.7 feet, reaches a height of 4.8 feet, and boasts a width of 4.5 feet, providing a generous cabin volume of 303 cubic feet. Rest assured, your belongings are well cared for, with 62 cubic feet of accessible baggage storage in the aft cabin.
What is the flight range of a King Air B100?
King Air B100 charter provides 1,120 nm of uninterrupted flight.
How many hours can a King Air B100 fly?
A King Air B100 private jet charter can transport you nonstop for around 4 hours.
How long of a runway does a King Air B100 need?
King Air B100 private jet charter requires a runway length of approximately 1,898 feet for takeoff and 1,290 feet for landing.
Similar Private Jets to King Air B100