Charter a Pilatus PC-12 Private Jet
Get an Instant Pilatus PC-12 Charter Cost Estimate
Private Jets Type:
Turboprop 
Estimated Price Per Hour:
$2,000 – $3,500
Pilatus PC-12 Private Charter Flights
Pilatus PC-12 is a single-engine turboprop aircraft manufactured by Pilatus Aircraft, a Swiss aerospace company. It was first introduced in 1994 and has since become a popular choice for both commercial and private use due to its versatility and reliability.
Pilatus PC-12 private jet charter is one of the most popular pressurized single-engine turbine-powered aircraft in the world.
Pilatus PC-12 Charter Rates
The average cost to charter Pilatus PC-12 is around $2,000 – $3,500 per hour. For charter rates and availability of Pilatus PC-12, please submit the flight request form, or call our agents 24/7 at +1 (212) 840 8000.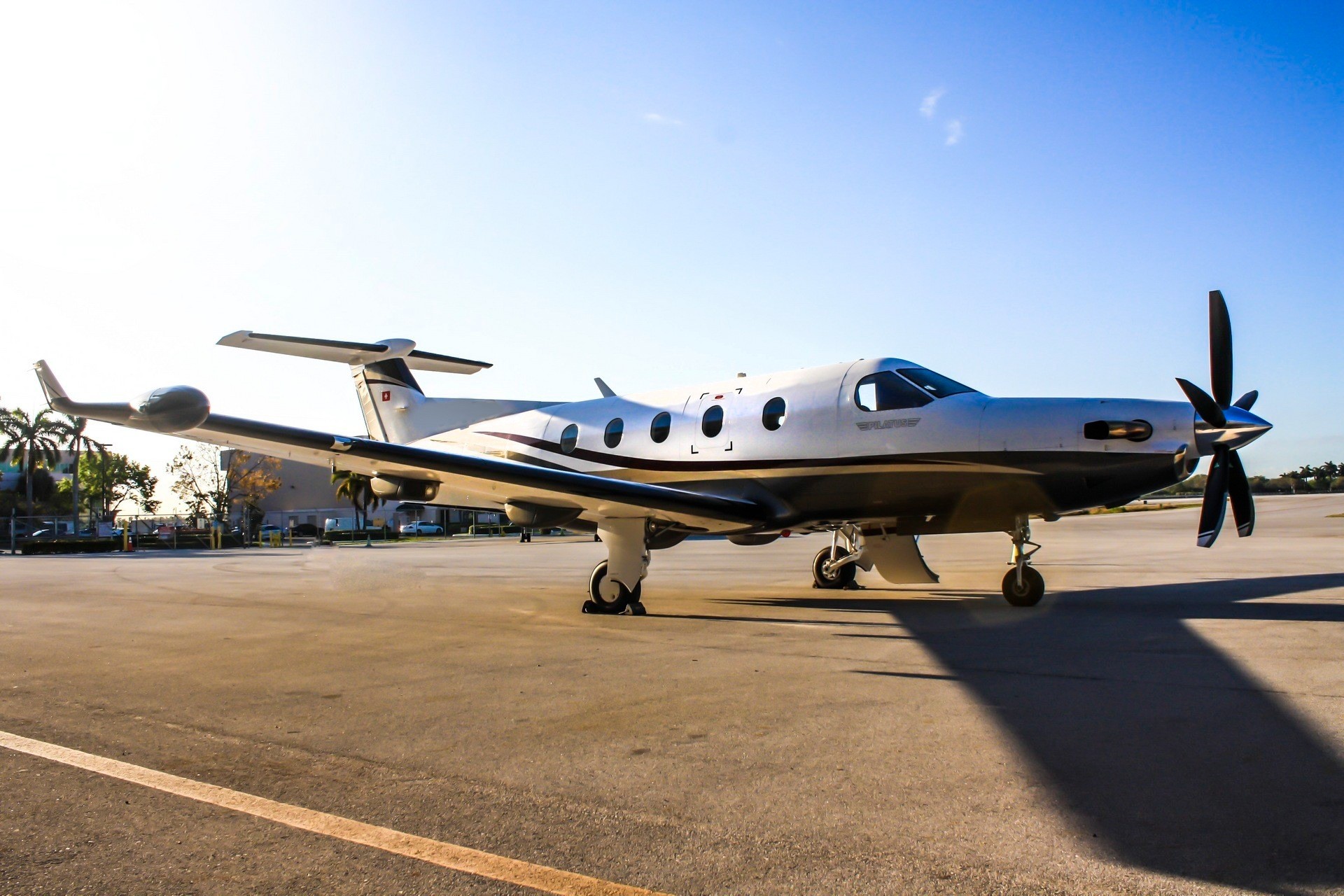 Pilatus PC-12 Overview
Pilatus PC-12 delivers top-notch performance and features and is mostly used by business people worldwide. Many customers rent Pilatus PC-12 private jet charter to transport important cargo to difficult-to-reach regions that commercial airlines won't fly to because it is regarded as being very dependable and in high demand.
A Pratt & Whitney Canada PT6A turboprop engine powers the aircraft, giving it a cruising speed of about 280 knots and a range of up to 1,800 nautical miles. A digital autopilot, weather radar, and a terrain avoidance system are just a few of the cutting-edge avionics and safety systems available on Pilatus PC-12 private jet.
For more information on chartering a Pilatus PC-12 private jet, price out your flight up or call our agents 24/7 at +1-212-840-8000.
General Performance
| | |
| --- | --- |
| Range | 1573 nm |
| Cruise Speed | 280 KTAS |
| Certified Ceiling | 30000 ft |
| Rate of Climb | 1920 ft/m |
| Takeoff Distance | 2650 ft |
| Landing Distance | 1830 ft |
| Luggage Capacity | 40 cubic feet (1.13 cubic meters) |
Cabin Size
| | |
| --- | --- |
| Length | 16.94 ft |
| Width | 4.98 ft |
| Height | 4.82 ft |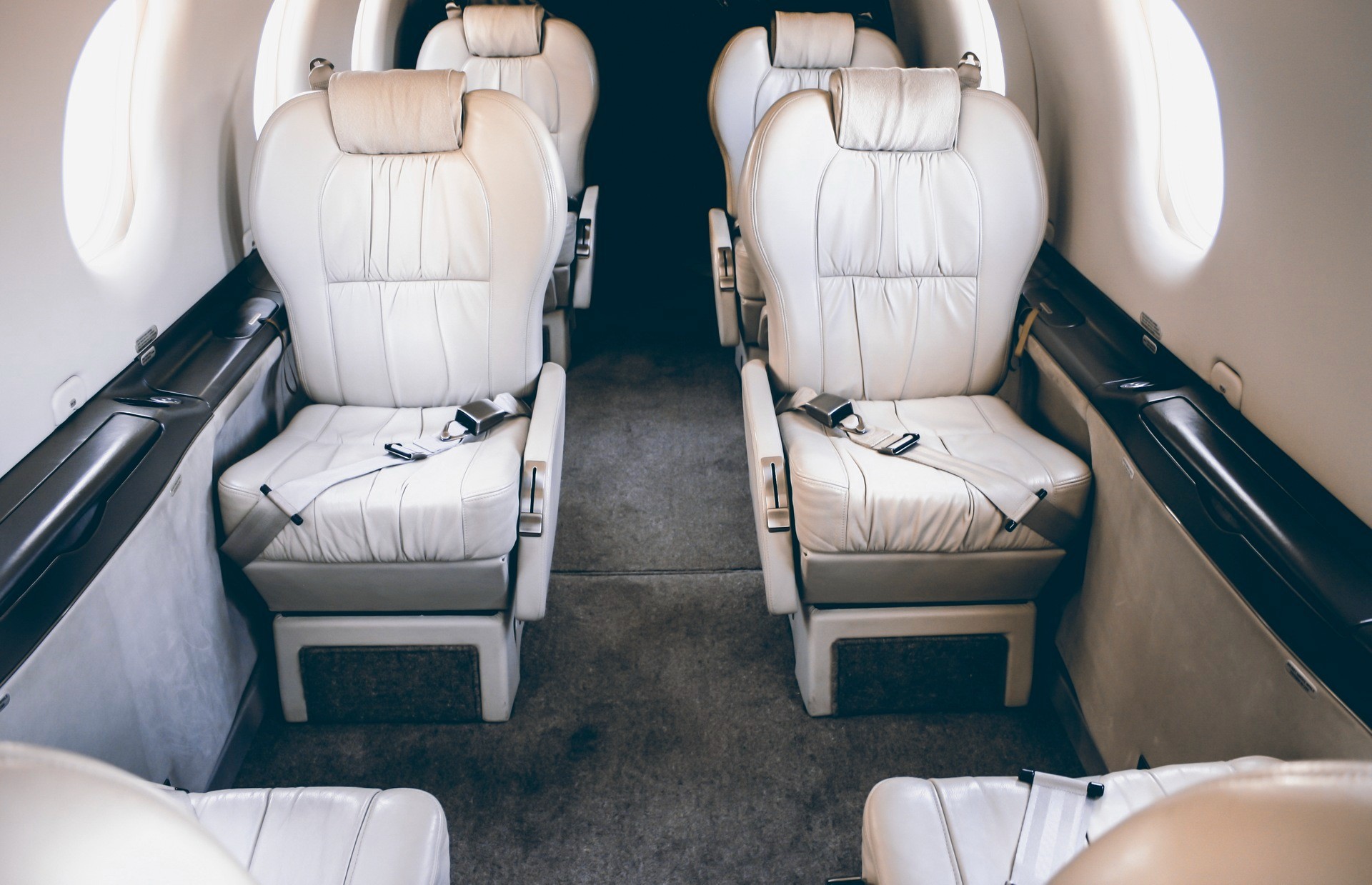 Pilatus PC-12 Interior
The cabin of the PC-12 private jet charter has been meticulously designed, with every detail thoughtfully considered. From the luxurious European leather and custom stitching to the seats inspired by the DNA and BMW, no element has been overlooked. The cabin includes charging docks for all of your devices and provides a comfortable workspace for busy professionals on the go.
The latest Wi-Fi technology is also available, ensuring that you can stay connected throughout your journey. Additionally, the seats are adjustable to transform into fully reclining beds, and there is ample luggage space so you can travel with ease. The list of amenities goes on, demonstrating the attention to detail and commitment to passenger comfort that defines Pilatus PC-12.
What Is the Flight Range of Pilatus PC-12?
Pilatus PC-12 luxury aircraft has a range of 1845 nautical miles, making it simple to travel efficiently. Therefore, a chartered Pilatus PC-12 could fly from Boston to Denver or from Charlotte to Salt Lake City in a short amount of time.
How Many Hours Can a Pilatus PC-12 Fly?
Pilatus PC-12 private jet charter has a maximum flight time of approximately 9 hours, but this can vary depending on several factors, such as altitude, weather conditions, payload, and route.
How Long of a Runway Does a Pilatus PC-12 Need?
The runway for Pilatus PC-12 private jet charter is about 1475 ft for takeoff and 2783 ft for landing.
Similar Private Jets to Pilatus PC-12