Charter a ATR 42 Private Jet
Get an Instant ATR 42 Charter Cost Estimate
Private Jets Type:
Airliner
Estimated Price Per Hour:
$20,410
ATR 42 Private Charter Flights
The modern ATR 42 is a regional turboprop airliner. The model is produced by the Franco-Italian concern Alenia Aermacchi and EADS. During serial production, about 400 aircraft were built. For the first time the creation of the plane was announced in 1981; after 1984, the airliner ATR 42 made its first flight. ATR 42 has several variations, with more efficient six-blade propellers, powerful engines, or increased takeoff weight. Chartering an ATR 42 lets you travel comfortably from Montreal to Berlin, New York to Washington D.C., or Los Angeles to San Francisco.
ATR 42 Price Rental
The average cost to charter an ATR 42 is around $20,410 per hour.
For charter rates and availability of the ATR 42, please submit the flight request form, or call our agents 24/7 at +1 (212) 840 8000.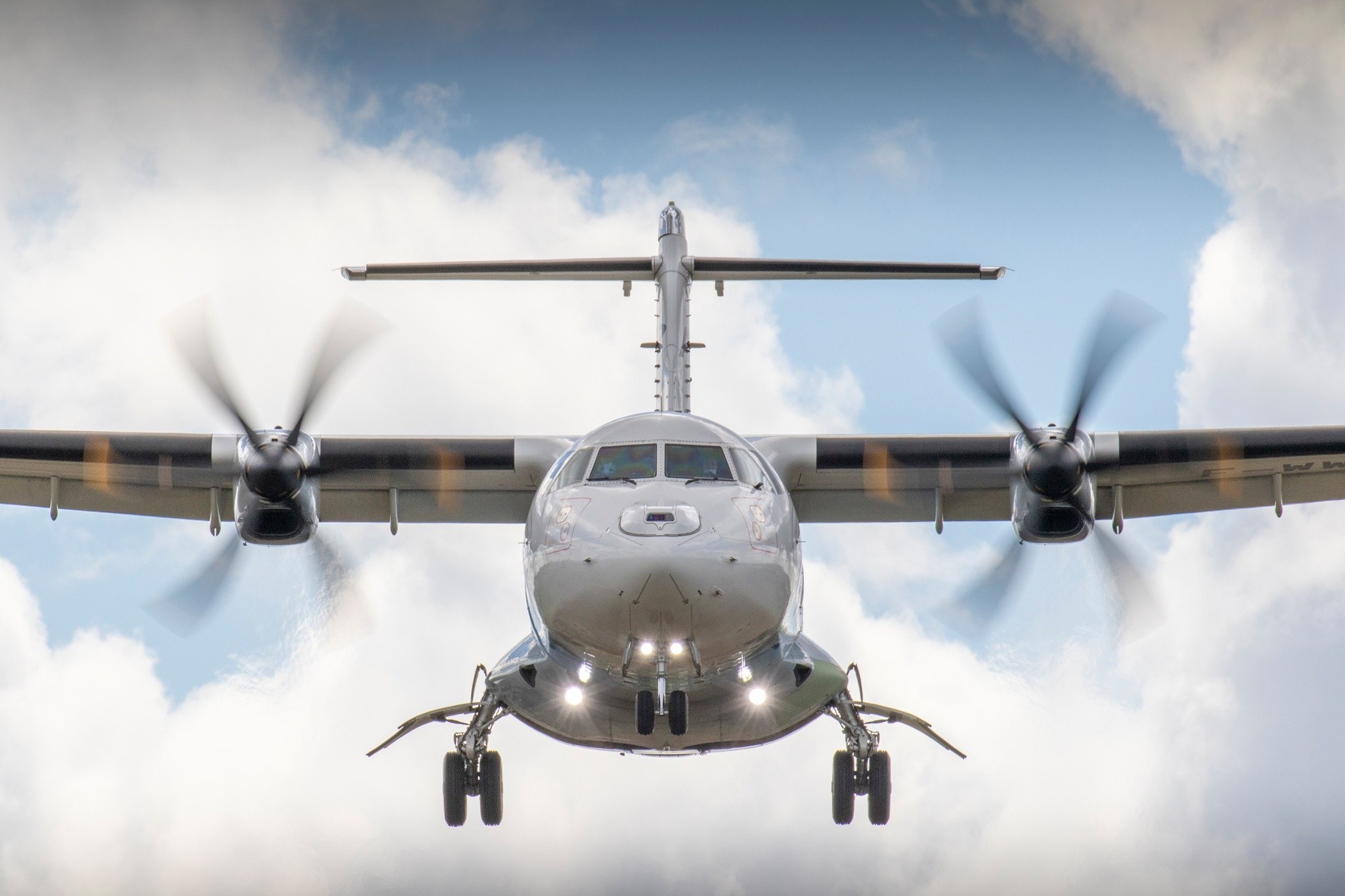 Overview ATR 42
The ATR 42 is a dynamic aircraft that continually undergoes upgrades and enhancements to meet the evolving demands of the aviation industry. These regular improvements ensure it remains perfectly equipped to handle mid-range flights with utmost efficiency and reliability.
The ATR 42 is equipped with the state-of-the-art EFIS (Electronic Flight Instrument System) digital avionics suite to keep up with modern standards. This advanced technology provides pilots with comprehensive and intuitive displays, enhancing situational awareness and facilitating precise navigation, communication, and aircraft control. The EFIS digital avionics suite ensures safe and efficient operations during mid-range flights.
Powering the ATR 42 are the renowned Pratt & Whitney Canada PW-120 engines. These engines are specifically selected for their exceptional performance, reliability, and fuel efficiency. The PW-120 engines provide the necessary thrust and power to enable the ATR 42 to operate seamlessly on mid-range flights, delivering optimal performance while maintaining economic viability.
General Performance
| | |
| --- | --- |
| Luggage Capacity | 175 ft³ |
| Cruise Speed | 255 ktas |
| Certified Ceiling | 25000 ft |
| Takeoff Distance | 3,609 ft |
| Landing Distance | 3,281 ft |
| Max Takeoff Weight | 36817 lbs |
| Max Landing Weight | 40345 lbs |
Cabin Size
| | |
| --- | --- |
| Length | 63 ft |
| Width | 8.4 ft |
| Height | 6.3 ft |
ATR 42 Interior
The ATR 42's cabin is meticulously designed to ensure passenger comfort and satisfaction. It is equipped with carefully placed indirect lighting, creating a pleasant ambiance throughout the cabin. The seats are designed with the utmost comfort, allowing passengers to relax or engage in work activities during their journey.
The cabin offers ample space for passengers to work, read, or unwind. Whether you need to catch up on work tasks or find a moment of relaxation, the ATR 42 provides an environment conducive to both. Furthermore, significant advancements in propeller technology and cabin insulation have contributed to a noticeable reduction in noise levels within the passenger cabin. This ensures a peaceful and serene atmosphere, enhancing the overall travel experience for all on board.
What is the flight range of an ATR 42?
ATR 42 charter provides 1,700 nm of uninterrupted flight. It can fly from Montreal to Berlin, New York to Washington D.C., or Los Angeles to San Francisco.
How many hours can an ATR 42 fly?
An ATR 42 private jet charter can transport you nonstop for around 3-4 hours.
How long of a runway does an ATR 42 need?
ATR 42 private jet charter requires a runway length of approximately 3,609 feet for takeoff and 3,281 feet for landing.
Similar Private Jets to ATR 42