Charter a Fokker 50 Private Jet
Get an Instant Fokker 50 Charter Cost Estimate
Private Jets Type:
Airliner
Estimated Price Per Hour:
$12,410
Fokker 50 Private Charter Flights
The Fokker 50 short-haul aircraft from the Dutch manufacturer belongs to the category of turboprop airliners. The model is known for its excellent reliability and durability in the business aviation segment. Moreover, a charter flight on Fokker 50 enables one to travel with maximum comfort from New York to Chicago, London to Lisbon, Paris to Stockholm.
Fokker 50 Price Rental
The average cost to charter a Fokker 50 is around $12,410 per hour.
For charter rates and availability of the Fokker 50, please submit the flight request form, or call our agents 24/7 at +1 (212) 840 8000.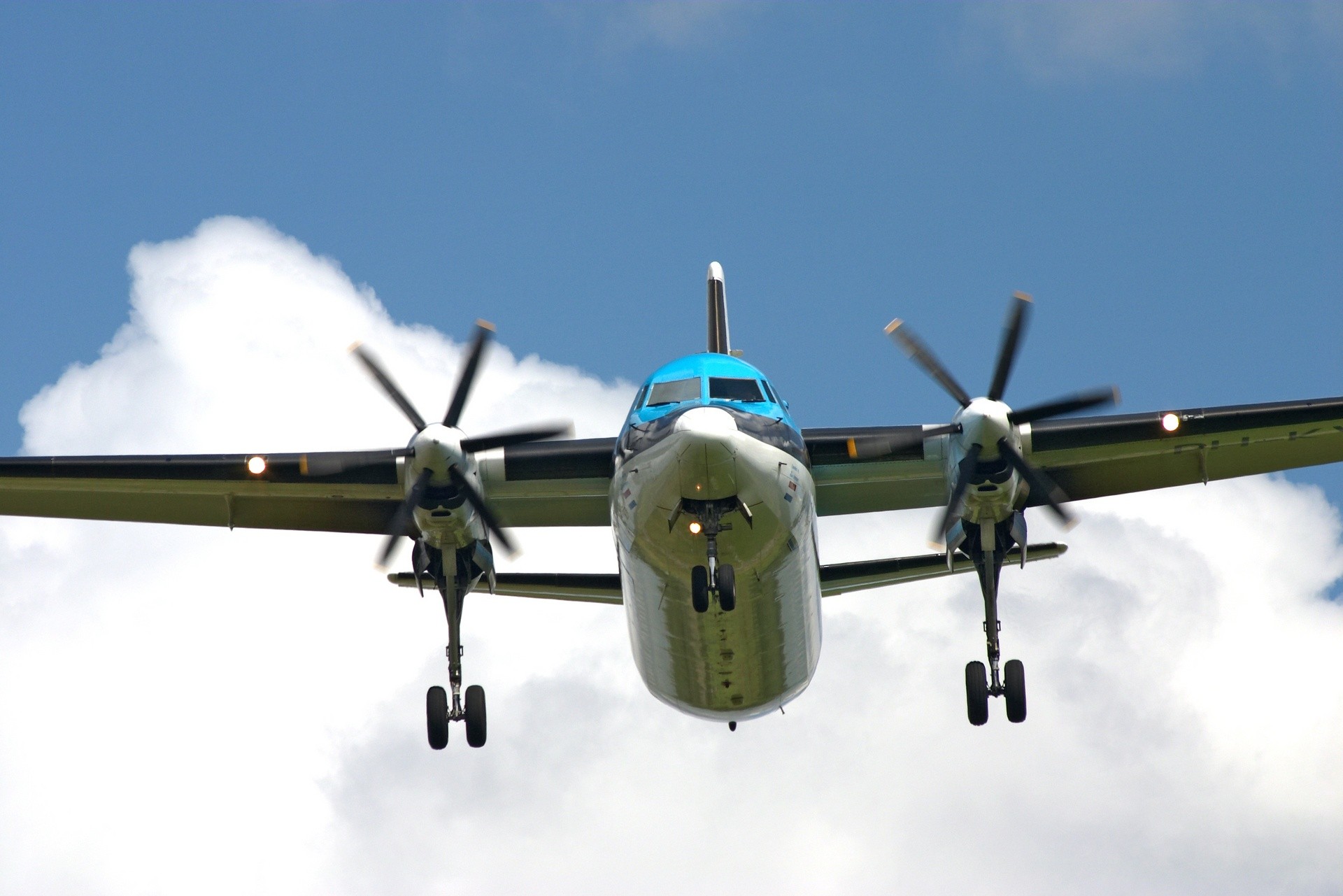 Overview Fokker 50
The Fokker 50 made its first flight in 1985 and offered passengers a more comfortable experience. The combination of space and flying characteristics of this aircraft make it attractive for short-haul flights. With its turboprop engine, the Fokker 50 has a decent range for an aircraft of this type, longer than competitors, including Dornier and Saab.
The aircraft is equipped with Pratt-Whitney Canada PW125B engines with low noise propellers and greater fuel efficiency. In addition, the aircraft has an EDZ-806 digital avionics suite with a digital aircraft failure warning system display.
General Performance
| | |
| --- | --- |
| Luggage Capacity | 310.76 ft³ |
| Cruise Speed | 286 ktas |
| Certified Ceiling | 35000 ft |
| Takeoff Distance | 4,281 ft |
| Landing Distance | 3,986 ft |
| Max Takeoff Weight | 80997 lbs |
| Max Landing Weight | 78991 lbs |
Cabin Size
| | |
| --- | --- |
| Length | 54.36 ft |
| Width | 10.18 ft |
| Height | 6.6 ft |
Fokker 50 Interior
The cabin of the Fokker 50 aircraft is meticulously designed to provide a superior level of comfort and convenience. It incorporates a range of features that ensure a pleasant flying experience for passengers, whether they need to work or rest during their journey.
One of the standout features of the Fokker 50 cabin is its comfortable lighting system. Thoughtfully designed lighting creates a soothing and welcoming atmosphere, enhancing the overall comfort of passengers. The carefully selected lighting scheme contributes to a relaxed environment, making it conducive for various activities on board.
The large windows in the Fokker 50 cabin allow ample natural light to flood the interior, providing passengers with a sense of openness and connection to the outside world. These windows not only enhance the aesthetic appeal of the cabin but also offer panoramic views, allowing passengers to enjoy the beauty of the sky and landscapes during their flight.
The wide aisles between seats in the Fokker 50 cabin ensure easy movement and accessibility. Passengers can navigate through the cabin comfortably, whether it's to stretch their legs or to reach their seats. The spacious aisles contribute to a more relaxed and comfortable journey for everyone on board.
What is the flight range of a Fokker 50?
Fokker 50 charter provides 1,070 nm of uninterrupted flight. It can fly from New York to Chicago, London to Lisbon, Paris to Stockholm.
How many hours can a Fokker 50 fly?
A Fokker 50 private jet charter can transport you nonstop for around 3-4 hours.
How long of a runway does a Fokker 50 need?
Fokker 50 private jet charter requires a runway length of approximately 4,281 feet for takeoff and 3,986 feet for landing.
Similar Private Jets to Fokker 50