Charter a Beechcraft 1900C Private Jet
Get an Instant Beechcraft 1900C Charter Cost Estimate
Private Jets Type:
Airliner
Estimated Price Per Hour:
$2,500
Beechcraft 1900C Private Charter Flights
The Beechcraft 1900C regional turboprop aircraft from the American manufacturer was actively produced from 1982 to 2002. This model was based on the Beechcraft King Air and was certified in November 1983. After that, a large-scale production process began, and about 225 aircraft were produced in two versions, administrative and cargo. Chartering a Beechcraft 1900C allows customers to travel in maximum comfort at 208 MPH.
Beechcraft 1900C Price Rental
The average cost to charter a Beechcraft 1900C is around $2,500 per hour.
For charter rates and availability of the Beechcraft 1900C, please submit the flight request form, or call our agents 24/7 at +1 (212) 840 8000.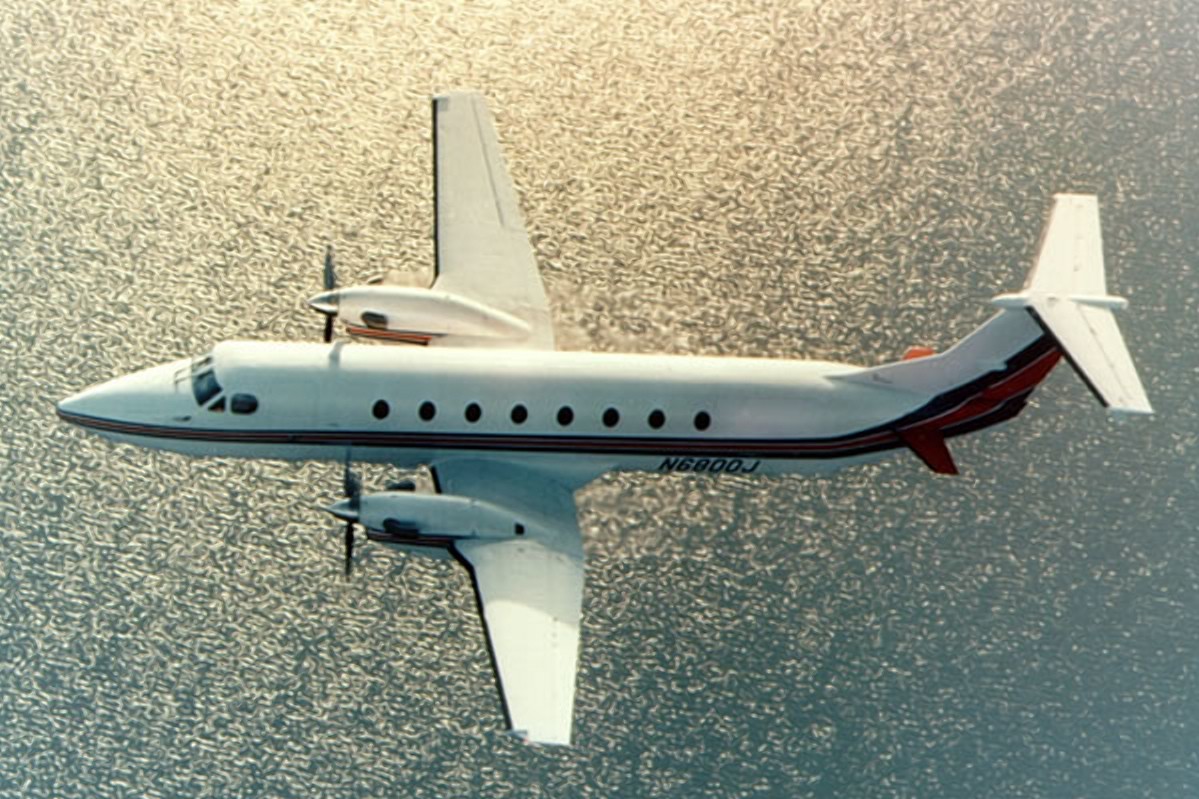 Overview Beechcraft 1900C
The main difference between the Beechcraft 1900C and previous models is the longer fuselage, additional fuel tanks, and a redesigned cabin. In addition, the powerful Pratt Whitney Canada PT6A-67D engines and a pair of small different fixed horizontal tail surfaces are responsible for improving the flight performance of this model. This model has remained popular in the business aviation market for many years due to its land on unpaved runways and unprepared airfields.
General Performance
| | |
| --- | --- |
| Luggage Capacity | 122 cu. ft. |
| Cruise Speed | 178 ktas |
| Certified Ceiling | 25,000 ft |
| Takeoff Distance | 3,737 ft |
| Landing Distance | 2,720 ft |
| Max Takeoff Weight | 17,120 lbs |
| Max Landing Weight | 16,765 lbs |
Cabin Size
| | |
| --- | --- |
| Length | 39.48 ft |
| Width | 4.48 ft |
| Height | 5.9 ft |
Beechcraft 1900C Interior
The Beechcraft 1900C is an excellent option for short trips, offering a perfect blend of convenience and comfort. The aircraft's cabin is designed to cater to the needs of passengers, ensuring an enjoyable and pleasant travel experience. One of the notable features of the Beechcraft 1900C's cabin is the presence of large portholes. These generously sized windows allow natural light to fill the cabin, creating a bright and welcoming atmosphere. Passengers can enjoy stunning views of the outside world during their journey, adding to the overall travel experience.
The seating arrangement within the cabin is carefully designed to provide maximum comfort. The seats are ergonomically designed, offering ample legroom and support to ensure passengers remain comfortable throughout their trip. In addition to the physical comfort, the Beechcraft 1900C is equipped with communication systems to keep passengers connected during their travels. These systems enable seamless communication, allowing passengers to stay connected with their loved ones or engage in essential work activities while in flight.
What is the flight range of a Beechcraft 1900C?
Beechcraft 1900C charter provides 708 nm of uninterrupted flight.
How many hours can a Beechcraft 1900C fly?
A Beechcraft 1900C private jet charter can transport you nonstop for around 3 hours.
How long of a runway does a Beechcraft 1900C need?
Beechcraft 1900C private jet charter requires a runway length of approximately 3,737 feet for takeoff and 2,720 feet for landing.
Similar Private Jets to Beechcraft 1900C