Charter a Saab 340B Private Jet
Get an Instant Saab 340B Charter Cost Estimate
Private Jets Type:
Airliner
Estimated Price Per Hour:
$3,000
Saab 340B Private Charter Flight 
The Saab 340 is a Swedish-designed and manufactured twin-engine turboprop airliner. Initially, it was a collaborative effort between Saab and Fairchild, but when Fairchild ceased its manufacturing operations, production of the aircraft was exclusively moved to Sweden. Since its introduction in 1983, the Saab 340 has achieved significant popularity as a regional aircraft, serving numerous airlines worldwide and finding utility in military applications as well. 
Saab 340B Price Rental 
The average cost to charter a Saab 340B is around $3,000 per hour. For charter rates and availability of the Saab 340B, please submit the flight request form, or call our agents 24/7 at +1 (212) 840 8000.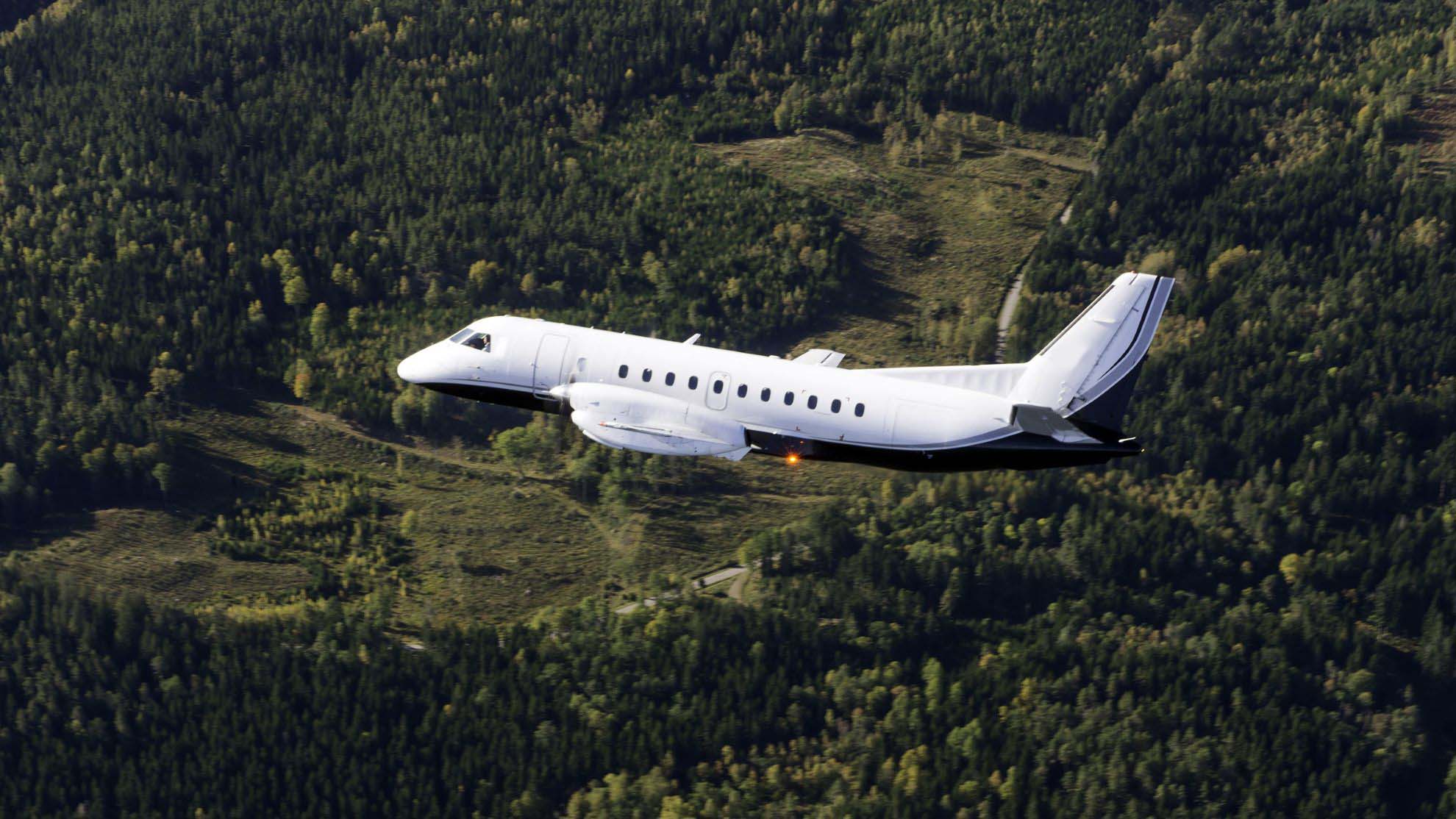 Saab 340B Overview
The Saab 340 demonstrates remarkable versatility, offering seating for over 33 passengers and a crew of 3 individuals, including two pilots and one flight attendant. It exhibits excellent performance, capable of operating from airports with runways shorter than 5,500 feet. The aircraft's cruising speed is commendable, reaching nearly 280 knots, while its range is within the typical range for a regional airliner, exceeding 900 nautical miles. 
In terms of passenger comfort, the Saab 340 provides a familiar experience expected from a regional turboprop. The General Electric CT75A2 engines, powering 11-foot-diameter propellers, generate a noticeable level of noise. The aircraft operates at a maximum altitude of 25,000 feet, resulting in lower altitude cruising as the standard practice. Nevertheless, the cabin offers a comfortable environment, and the flight deck features modern avionics with LCD screens on the panel, creating a predominantly digital interface. 
As sales declined in the late 1990s, Saab made the decision to halt production in 1998. However, variations of the airframe were developed, including the Saab 340B, an updated version with a higher gross weight, and the Saab 2000, which retained the enhanced gross weight while incorporating a stretched fuselage capable of accommodating more than 55 passengers. The Saab 2000 also boasted a fully modernized "glass flight deck" with LCD screens covering the panel. Although the aircraft is no longer being manufactured, it continues to serve in active duty, with numerous examples operating worldwide. 
General Performance
| | |
| --- | --- |
| Range | 1,820 nm |
| Cruise Speed | 283 ktas |
| Takeoff Distance | 6,811 ft |
| Landing Distance | 5,464 ft |
| Useful Weight | 28,501 lbs |
| Payload with Full Fuel | 8367 Ibs |
Cabin Size
| | |
| --- | --- |
| Length | 34 ft 1 in |
| Width | 7 ft 1 in |
| Height | 6 ft 0 in |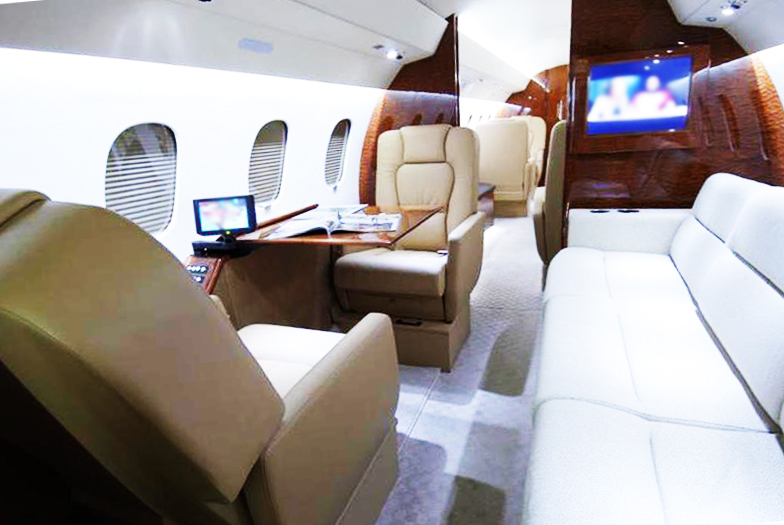 Saab 340B Interior 
The Saab 340B is an aircraft that was developed as an updated version of the Saab 340 and featured several improvements over its predecessor. While the exterior design of the Saab 340B remained largely unchanged, the interior received some enhancements to improve passenger comfort and increase capacity. The interior of the Saab 340B offered a comfortable and spacious cabin environment. The seats were designed to provide ample legroom and comfortable seating for the passengers. The cabin had overhead storage compartments for carry-on baggage, ensuring that passengers could conveniently stow their belongings during the flight. 
Although the Saab 340B did not feature the fully modernized "glass flight deck" with LCD screens like the Saab 2000, it still had an upgraded cockpit compared to the original Saab 340. The cockpit included advanced avionics and instrument displays, which provided the pilots with improved situational awareness and operational efficiency. 
What is the flight range of a Saab 340B?
The flight range of a Saab 340B can vary depending on factors such as payload, weather conditions, and altitude. However, on average, the Saab 340B has a maximum flight range of approximately 1,820 nm with full passenger capacity and fuel tanks.
How many hours can a Saab 340B?
The Saab 340B can typically fly for approximately 10 to 11 hours continuously with a full fuel load and average fuel consumption rate. However, actual flight duration may be affected by factors such as payload, altitude, airspeed, and weather conditions.
How long of a runway does a Saab 340B need?
Generally, the Saab 340B has a takeoff distance requirement of approximately 6,811 ft under standard conditions. The landing distance can vary but is typically shorter than the takeoff distance.
Similar Private Jets to Saab 340B