Charter a Jetstream 41 Private Jet
Get an Instant Jetstream 41 Charter Cost Estimate
Private Jets Type:
Airliner
Estimated Price Per Hour:
$3,610
Jetstream 41 Private Charter Flights
The Jetstream 41 turboprop short-haul aircraft from British Aerospace is based on the previous Jetstream 31. The new model features a longer, newly designed fuselage, an enormous wingspan, and a redesigned wing. The Jetstream 41 can be chartered directly from Istanbul to Cairo, Rome to Berlin, or Shanghai to Manila.
Jetstream 41 Price Rental
The average cost to charter a Jetstream 41 is around $3,610 per hour.
For charter rates and availability of the Jetstream 41, please submit the flight request form, or call our agents 24/7 at +1 (212) 840 8000.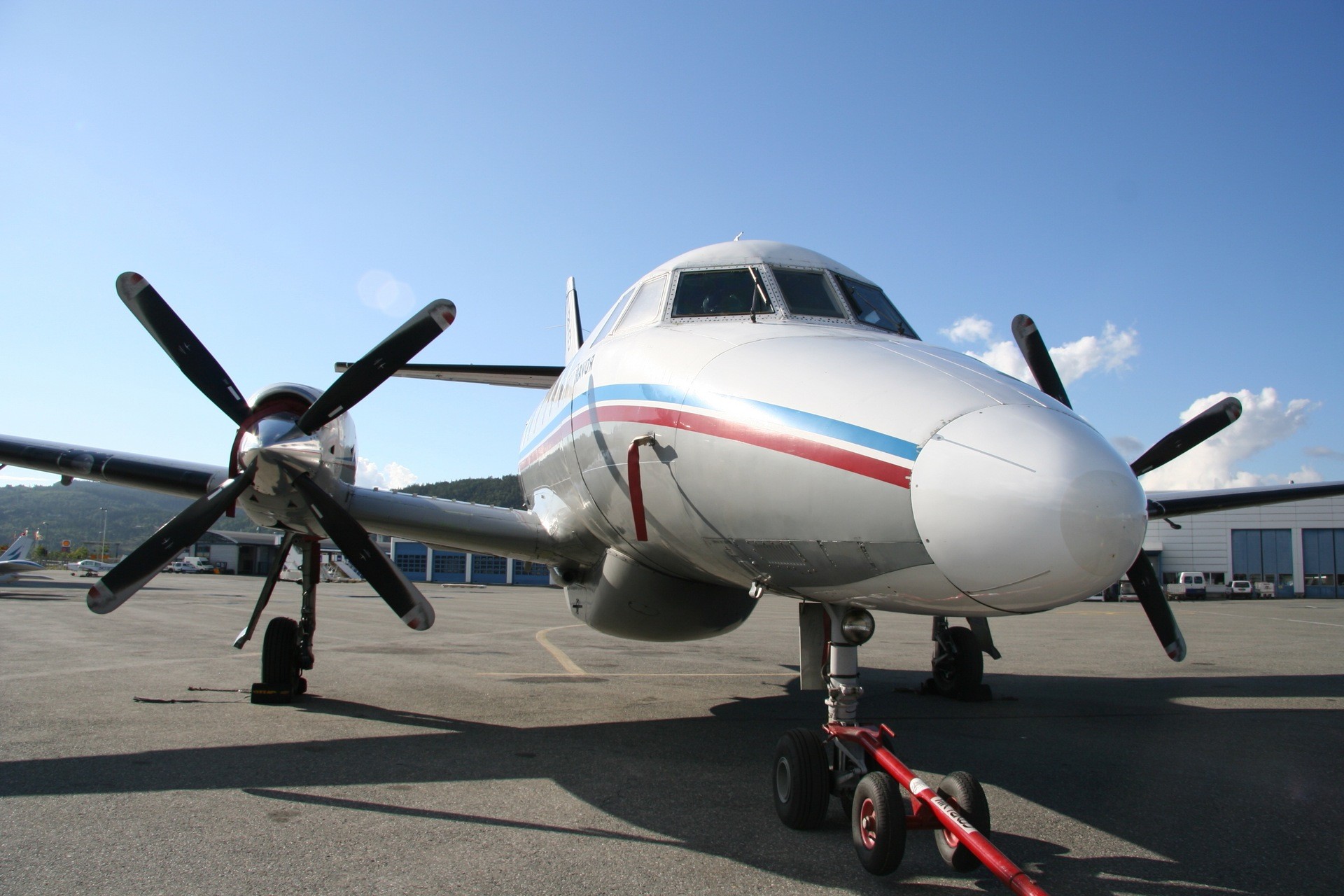 Overview Jetstream 41
The Jetstream 41 boasts impressive specifications and features. It is equipped with two powerful AlliedSignal TPE331-14GR/HR engines, renowned for their reliability and performance. These engines provide the necessary thrust and power to propel the aircraft efficiently, enabling it to operate smoothly and effectively.
Regarding avionics, the Jetstream 41 features the Honeywell "Primus" II (EFIS) digital avionics system and cutting-edge technology at its introduction. This advanced system incorporates multiple color displays, offering pilots comprehensive and intuitive information, enhancing situational awareness, and facilitating precise navigation, communication, and aircraft control. The "Primus" II avionics system contributes significantly to Jetstream 41's overall operational efficiency and safety.
The design of the Jetstream 41 also incorporates innovative features to optimize performance and enhance passenger convenience. The wing configuration, for instance, is designed with the attachment installed below the fuselage. This configuration results in larger wing root fairings, contributing to the aircraft's aerodynamic efficiency and increasing luggage capacity. This design ensures that passengers can bring their belongings comfortably and conveniently, enhancing their travel experience.
General Performance
| | |
| --- | --- |
| Luggage Capacity | 178 cu. ft. |
| Cruise Speed | 295 ktas |
| Certified Ceiling | 26,000 ft |
| Takeoff Distance | 5,000 ft |
| Landing Distance | 1,281 ft |
| Max Takeoff Weight | 24000 lbs |
| Max Landing Weight | 23300 lbs |
Cabin Size
| | |
| --- | --- |
| Length | 31.32 ft |
| Width | 4.42 ft |
| Height | 5.52 ft |
Jetstream 41 Interior
Jetstream 41 boasts a new and innovative multifunctional cabin design, ensuring passengers have a comfortable and accommodating onboard experience. The Jetstream 41 has a range of facilities catering to both productivity and relaxation. Whether you require a conducive environment for productive work or a peaceful setting for a good night's rest, the aircraft delivers on all fronts. The cabin is thoughtfully designed to provide ample space and a pleasant atmosphere, enabling passengers to engage in work tasks or find a peaceful sanctuary for relaxation.
Moreover, the Jetstream 41 offers convenient amenities that enhance the travel experience. Onboard, you will find a dedicated toilet facility, providing passengers with a convenient and private option for their comfort needs. Additionally, a well-equipped galley is available, offering a selection of hot and cold food options and a range of beverages. This ensures that passengers enjoy refreshments and nourishment throughout their journey, adding comfort and satisfaction.
What is the flight range of a Jetstream 41?
Jetstream 41 charter provides 774 nm of uninterrupted flight. It can fly from Istanbul to Cairo, Rome to Berlin, or Shanghai to Manila.
How many hours can a Jetstream 41 fly?
A Jetstream 41 private jet charter can transport you nonstop for around 3 hours.
How long of a runway does a Jetstream 41 need?
Jetstream 41 private jet charter requires a runway length of approximately 5,000 feet for takeoff and 1,281 feet for landing.
Similar Private Jets to Jetstream 41