Charter a Beechjet 400A Private Jet
Get an Instant Beechjet 400A Charter Cost Estimate
Private Jets Type:
Light Jet
Estimated Price Per Hour:
$3,200
Beechjet 400A Private Charter Flights
The Beech BeechJet 400A stands out with its distinctive vertically squared oval design, ingeniously maximizing the available space to provide ample headroom and shoulder room, guaranteeing a comfortable and spacious cabin. Renowned for its exceptional qualities, the Beech BeechJet 400A has been selected by the United States Air Force due to its unmatched reliability, durability, and state-of-the-art avionics systems. The aircraft's trusted performance and advanced technology make it the preferred choice for the esteemed United States Air Force.
Beechjet 400A Price Rental
The average cost to charter a Beechjet 400A is around $3,200 per hour.
For charter rates and availability of the Beechjet 400A, please submit the flight request form, or call our agents 24/7 at +1 (212) 840 8000.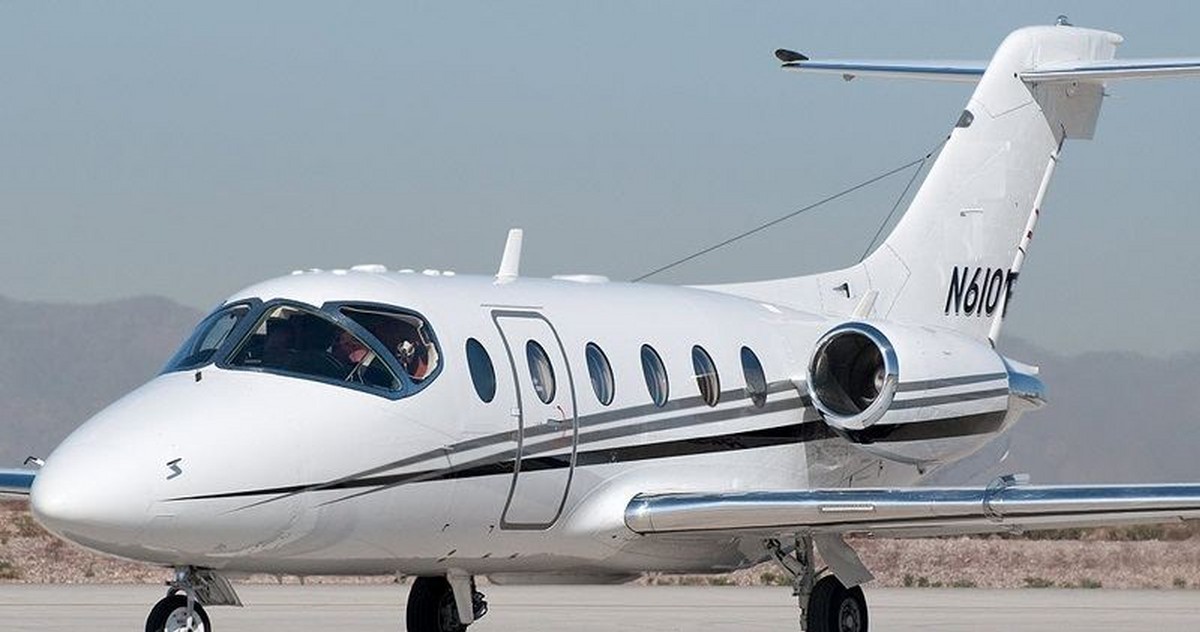 Overview Beechjet 400A
Equipped with two Pratt and Whitney Canada JT15D-5 turbofan engines, each producing 2,900 pounds of thrust at takeoff, the Beechjet 400A requires 3,950 feet of runway for takeoff at sea level on a standard day. At an elevation of 5,000 feet, the required runway length increases to 5,850 feet. For landing, it needs only 2,730 feet of runway with four passengers. With a maximum certificated service ceiling of 41,000 feet, it can travel up to 1,510 nautical miles. In a long-range cruise configuration, it maintains an airspeed of 392 knots at 41,000 feet. In a high-speed cruise configuration, it achieves an airspeed of 446 knots at 35,000 feet. 
The Beechjet 400A is equipped with the Collins Pro Line 4 avionics suite, featuring four 7.25-inch by 7.25-inch digital display screens for instrument information. Three screens function as primary flight displays (PFDs), while one serves as a multifunction display (MFD). The avionics suite includes the Collins FCS-850 digital flight control system, dual digital air computers, Collins ALT-55B radio altimeter, Collins WXR-840 color weather radar, dual Pro Line II comm and nav radio system, and an AlliedSignal dual Global GNS-XMS flight management system (FMS). 
General Performance
| | |
| --- | --- |
| Luggage Capacity | 53 ft³ |
| Cruise Speed | 446 ktas |
| Certified Ceiling | 45000 ft |
| Takeoff Distance | 3,950 ft |
| Landing Distance | 2,730 ft |
| Max Takeoff Weight | 15780 lbs |
| Max Landing Weight | 14220 lbs |
Cabin Size
| | |
| --- | --- |
| Length | 15.6 ft |
| Width | 4.9 ft |
| Height | 4.8 ft |
Beechjet 400A Interior
The interior passenger space of the aircraft underwent a significant expansion, providing ample room for passengers to move comfortably. Additionally, a dedicated toilet room was thoughtfully incorporated in the tail section, ensuring convenience and privacy during flights. To further enhance operational efficiency, modern digital avionics systems were installed on board, serving as invaluable tools to assist the one- or two-pilot crew. These cutting-edge avionics contribute to improved navigation, communication, and overall flight management, facilitating a smoother and more efficient flying experience.
What is the flight range of a Beechjet 400A?
Beechjet 400A charter provides 1,885 nm of uninterrupted flight.
How many hours can a Beechjet 400A fly?
A Beechjet 400A private jet charter can transport you nonstop for around 3-4 hours.
How long of a runway does a Beechjet 400A need?
Beechjet 400A private jet charter requires a runway length of approximately 3,950 feet for takeoff and 2,730 feet for landing.
Similar Private Jets to Beechjet 400A