Charter a Nextant 400XT Private Jet
Get an Instant Nextant 400XT Charter Cost Estimate
Private Jets Type:
Light Jet
Estimated Price Per Hour:
$3,400
Nextant 400XT Private Charter Flights
The Nextant 400XT is a modern business jet and the first product of an American company specializing in aircraft repair. It is an updated version of the Beechjet 400A or Hawker 400XP based on aircraft design. In addition, the aircraft received an improved set of onboard electronic equipment and better flight performance. Chartering the Nextant 400XT allows the Nextant 400XT to cover long distances of 2,003 nm without refueling.
Nextant 400XT Price Rental
The average cost to charter a Nextant 400XT is around $3,400 per hour.
For charter rates and availability of the Nextant 400XT, please submit the flight request form, or call our agents 24/7 at +1 (212) 840 8000.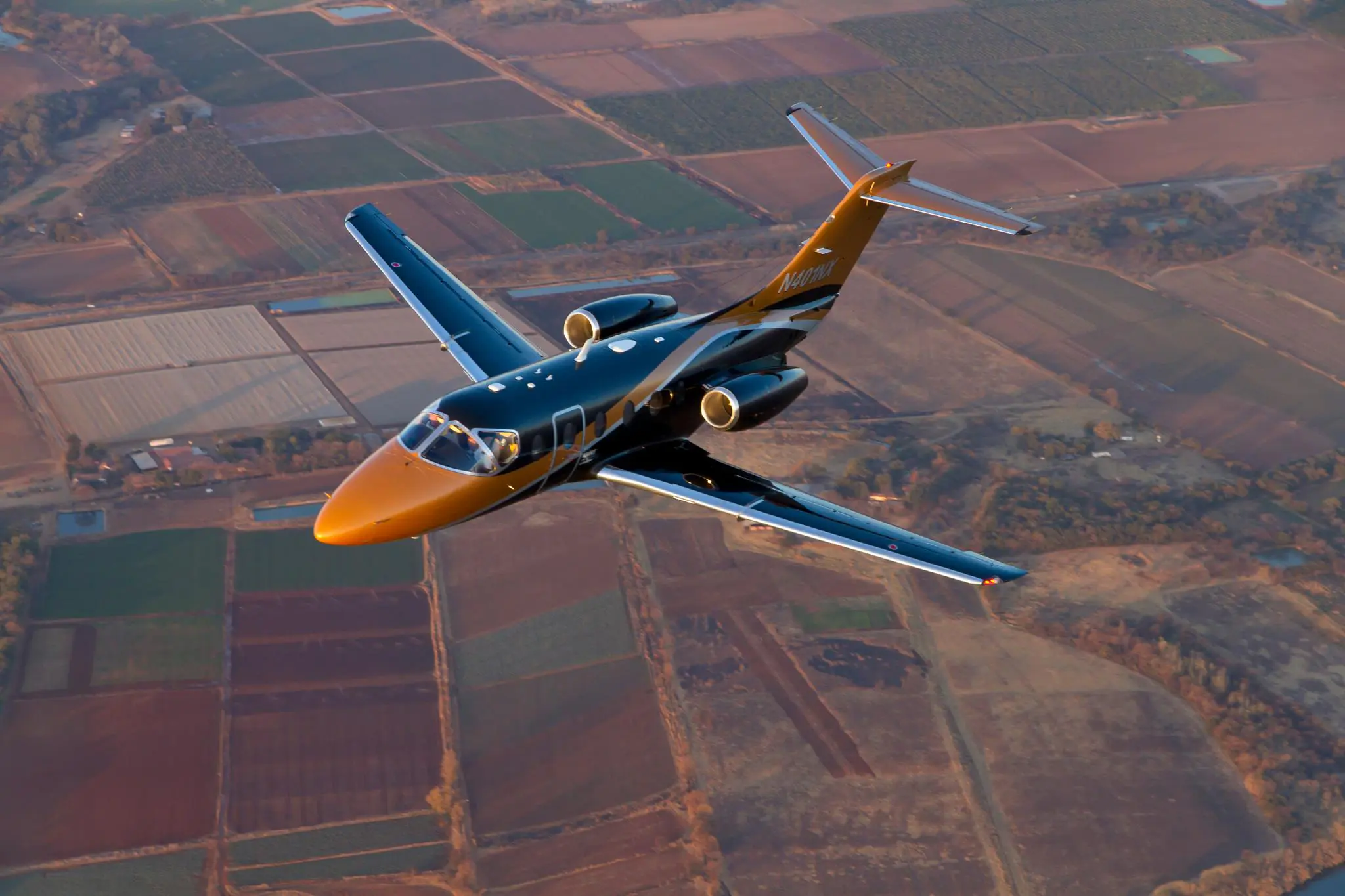 Overview Nextant 400XT
The Nextant 400XT aircraft represents a significant advancement in performance, range, and operating costs. These improvements are made possible by the installation of two powerful Williams FJ44-3AP engines, which provide enhanced thrust and efficiency. This upgrade translates into improved overall performance, allowing the aircraft to achieve extended-range capabilities and greater operational flexibility.
In addition to the enhanced engines, the cockpit interior of the Nextant 400XT has undergone a comprehensive upgrade. The upgraded cockpit offers a modern and streamlined design, incorporating advanced technologies to enhance the pilot's experience and optimize operational efficiency. The improved cockpit interior contributes to a more comfortable and intuitive working environment for pilots, enabling them to operate the aircraft with precision and confidence.
One of the key highlights of the Nextant 400XT is the incorporation of the Collins Aerospace Pro Line 21 avionics suite. This renowned avionics system has been proven in the industry and is widely recognized for its advanced features and reliability. The Pro Line 21 suite equips the aircraft with a comprehensive range of advanced flight management and navigation capabilities, ensuring precise control and seamless integration with modern airspace systems. It offers an intuitive interface, providing pilots with access to critical information and enabling efficient decision-making throughout the flight.
General Performance
| | |
| --- | --- |
| Luggage Capacity | 46.4 ft³ |
| Cruise Speed | 460 ktas |
| Certified Ceiling | 45000 ft |
| Takeoff Distance | 3,820 ft |
| Landing Distance | 2,900 ft |
| Max Takeoff Weight | 16300 lbs |
| Max Landing Weight | 15700 lbs |
Cabin Size
| | |
| --- | --- |
| Length | 15.48 ft |
| Width | 4.92 ft |
| Height | 4.76 ft |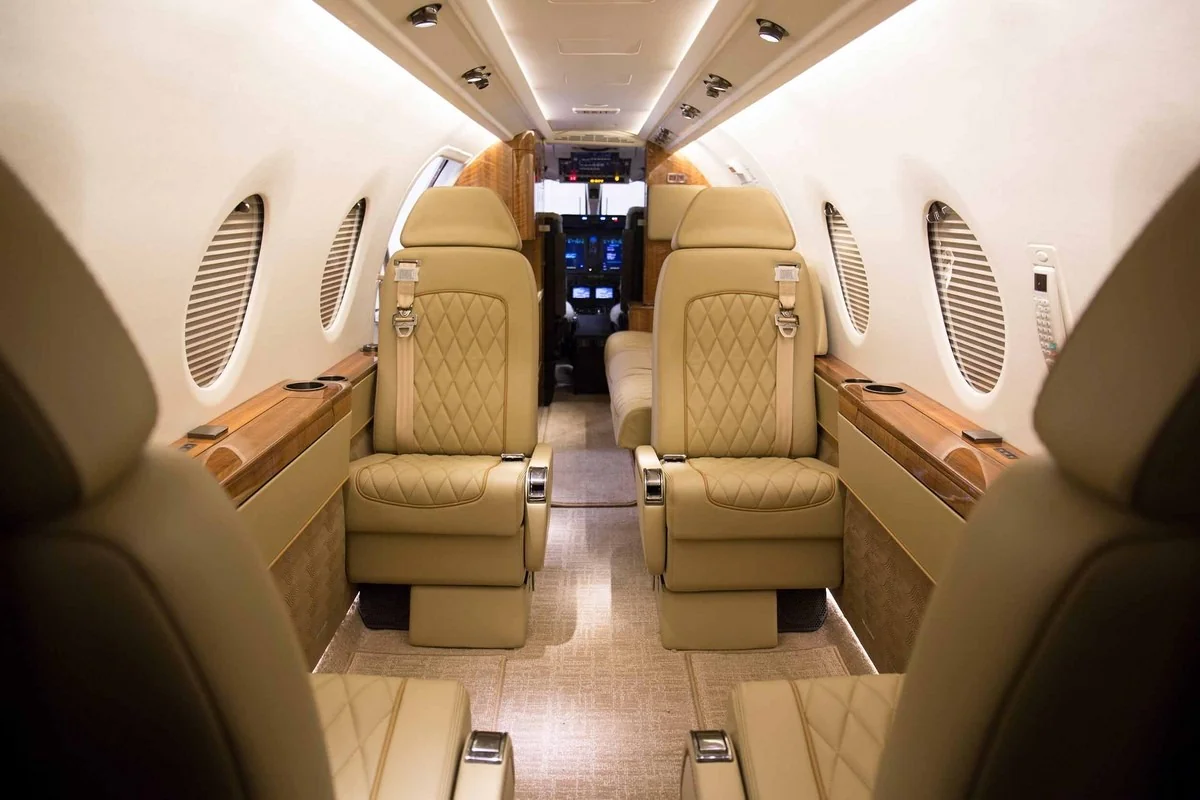 Nextant 400XT Interior
The Nextant 400XT's cabin is designed to provide a customizable and luxurious experience tailored to the traveler's preferences. The cabin can be configured to accommodate various seating arrangements, allowing for optimal comfort and convenience. A typical seating configuration often includes seven plush seats, offering ample space for passengers to relax and enjoy their journey.
In addition to comfortable seating, the cabin of the Nextant 400XT is equipped with advanced data and communication systems, ensuring seamless connectivity throughout the flight. Passengers can stay connected and productive, whether it be for work or personal communication needs. To further enhance convenience, the cabin features a cupboard for storage, enabling travelers to keep their belongings organized and easily accessible. Moreover, a spacious luggage compartment is available, providing ample space to accommodate baggage and personal items.
Passengers on the Nextant 400XT can also enjoy an array of amenities designed for an elevated travel experience. An onboard HD multimedia system is available, offering entertainment options that cater to the passengers' preferences. Whether it's watching movies, listening to music, or catching up on the latest news, the multimedia system ensures a delightful and engaging in-flight experience.
Furthermore, the cabin is equipped with electronically adjustable window shades, allowing passengers to control the transparency of the windows according to their preference for natural light or privacy. The cabin control system provides individual temperature settings, ensuring each passenger can customize their environment to their desired comfort level.
An essential aspect of the Nextant 400XT's cabin design is the focus on reducing noise levels. The aircraft is engineered to provide a low-noise environment, allowing passengers to work productively or engage in calm conversations during the flight. The serene atmosphere ensures that passengers can focus, relax, or engage in conversations without any disturbances.
What is the flight range of a Nextant 400XT?
Nextant 400XT charter provides 2,003 nm of uninterrupted flight. 
How many hours can a Nextant 400XT fly?
A Nextant 400XT private jet charter can transport you nonstop for around 5 hours.
How long of a runway does a Nextant 400XT need?
Nextant 400XT private jet charter requires a runway length of approximately 3,820 feet for takeoff and 2,900 feet for landing.
Similar Private Jets to Nextant 400XT