Charter a Honda Jet Private Jet
Get an Instant Honda Jet Charter Cost Estimate
Private Jets Type:
Light Jet
Estimated Price Per Hour:
$2,500
Honda Jet Private Charter Flights
Manufactured in Greensboro, North Carolina, the Honda Jet is beginning to see service as a charter jet. It is an entry-level business jet that has seating for four to six passengers and can be crewed by one pilot. Capable of more than 1,180 miles, it can quickly cover regional transport distances.
Honda Jet Price Rental
The average cost to charter a Honda Jet is around $2,500 per hour.
For charter rates and availability of the Honda Jet, please submit the flight request form, or call our agents 24/7 at +1 (212) 840 8000.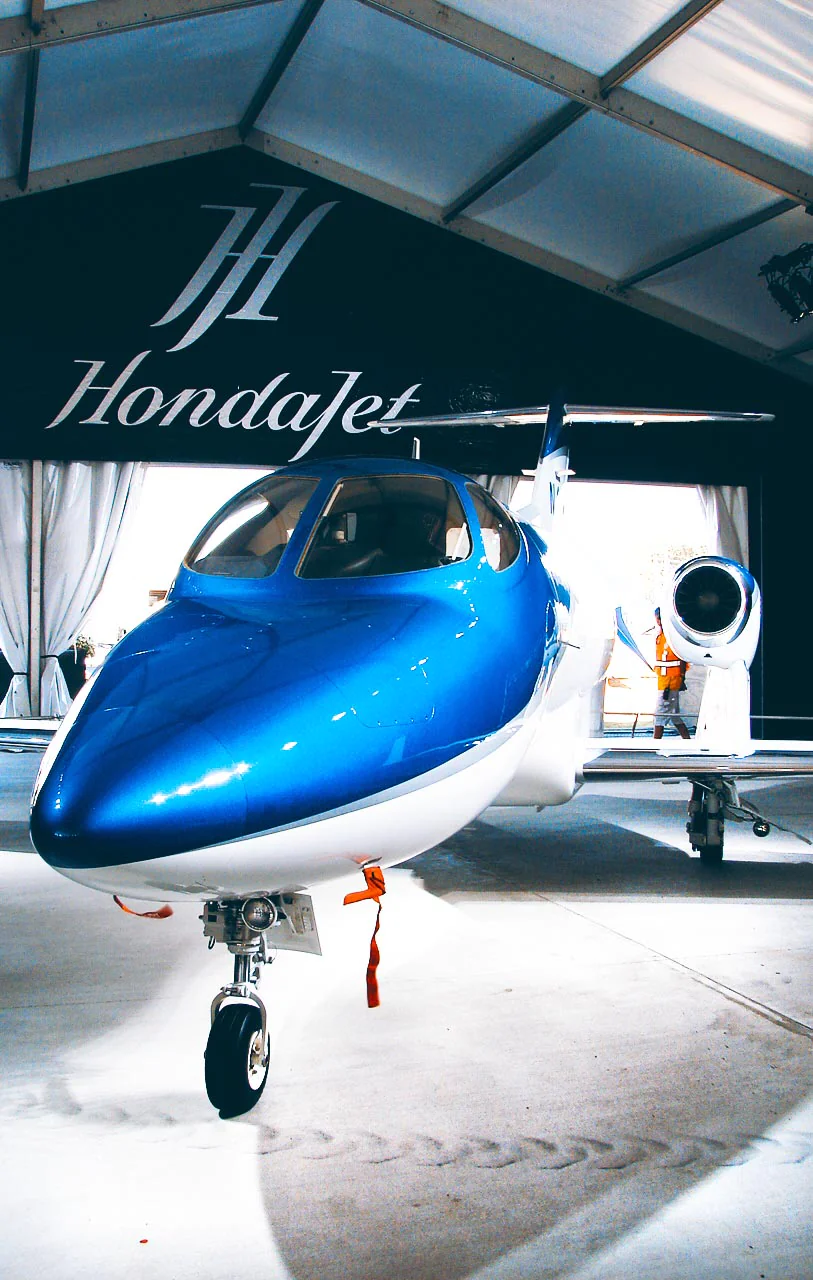 Overview Honda Jet
The Honda HA-420 impresses with its in-house GE Honda Aero HF120 turbofan engines. Despite their power, the engines are virtually silent thanks to the ANR headphones in the pilot's cabin.
Designed with pilots in mind, the HA-420 is single-pilot certified, offering convenience for business jet owners. Attention to detail is evident in features like the high-quality leather and smooth-opening exterior latches, showcasing Honda's thoughtful design approach.
General Performance
| | |
| --- | --- |
| Luggage Capacity | 65 cu.ft |
| Cruise Speed | 420 ktas |
| Certified Ceiling | 43000 ft |
| Takeoff Distance | 4,000 ft |
| Landing Distance | 3,000 ft |
| Max Takeoff Weight | 9200 lbs |
| Max Landing Weight | 9860 lbs |
Cabin Size
| | |
| --- | --- |
| Length | 17.82 ft |
| Width | 4.98 ft |
| Height | 4.78 ft |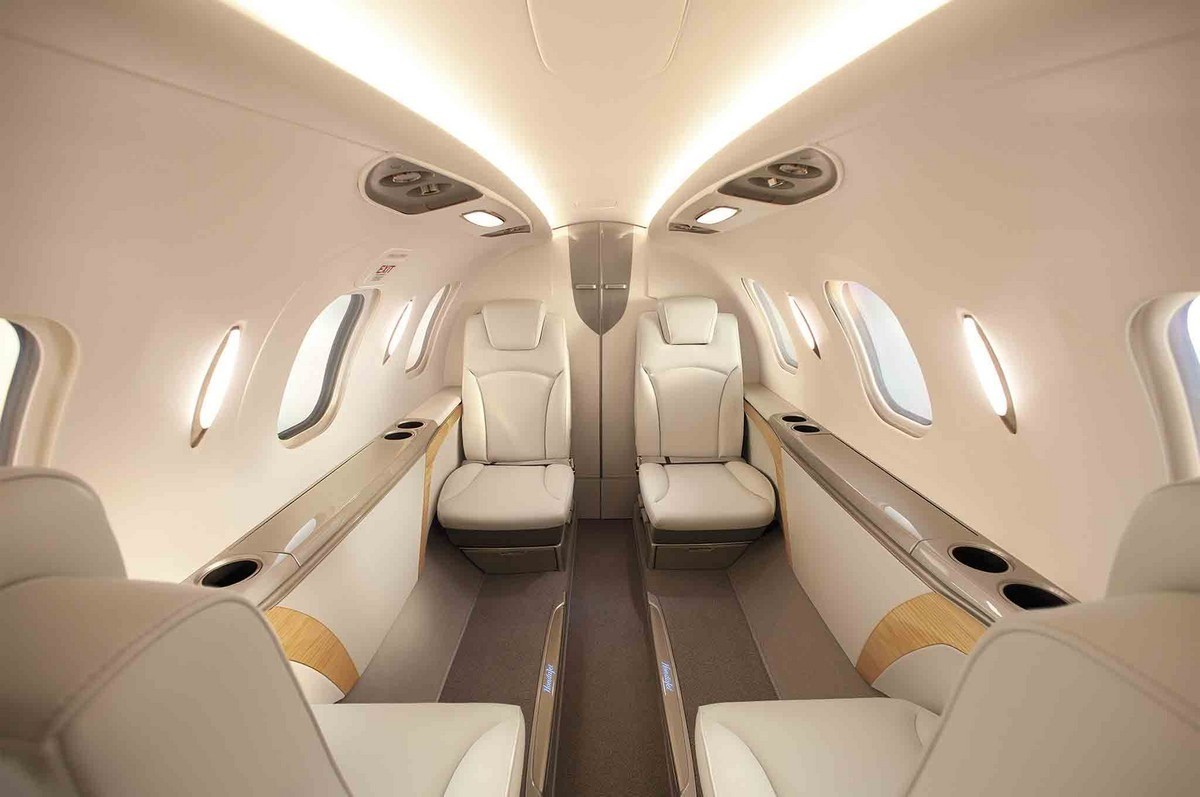 Honda Jet Interior
It is composed mostly of composite materials and has state-of-the-art avionics with touch screen flight deck displays. Its cabin is close to that of the Pilatus PC-12 at five feet wide and four-feet-ten-inches in height but about one foot longer at nearly eighteen feet. It has a fully-enclosed lavatory and limited galley facilities.
Other design features include engines mounted over the wings in pods. This offers added protection against foreign object damage. Custom-designed by GE, the engines are computer-controlled allowing for more efficient operation and fuel usage is more than 25% below others in its class. Seating is of leather construction and laid out in a club-style.
What is the flight range of a Honda Jet?
Honda Jet charter provides 1,180 nm of uninterrupted flight. 
How many hours can a Honda Jet fly?
A Honda Jet private jet charter can transport you nonstop for around 3 hours.
How long of a runway does a Honda Jet need?
Honda Jet private jet charter requires a runway length of approximately 4,000 feet for takeoff and 3,000 feet for landing.
Similar Private Jets to Honda Jet