Charter a Citation CJ1 Private Jet
Get an Instant Citation CJ1 Charter Cost Estimate
Private Jets Type:
Light Jet
Estimated Price Per Hour:
$2,810
Citation CJ1 Private Charter Flights
The Citation CJ1 is a model of light business jet aircraft from the American company Cessna Aircraft Company. For many years, planes from this manufacturer remain true market leaders. The first model was released in 1989 as a modified version of the Citation front fuselage.
The Citation CJ1 differs in its aerodynamic design, has a T-tail and a new supercritical laminar flow wing. In addition, the aircraft is equipped with two Williams FJ44 turbofan engines, making it possible to take off and land at most short-field airfields. The charter Citation CJ1 can make nonstop passenger flights from Washington, D.C., to Los Angeles, with a duration of just over an hour.
Citation CJ1 Price Rental
The average cost to charter a Citation CJ1 is around $2,810 per hour.
For charter rates and availability of the Citation CJ1, please submit the flight request form, or call our agents 24/7 at +1 (212) 840 8000.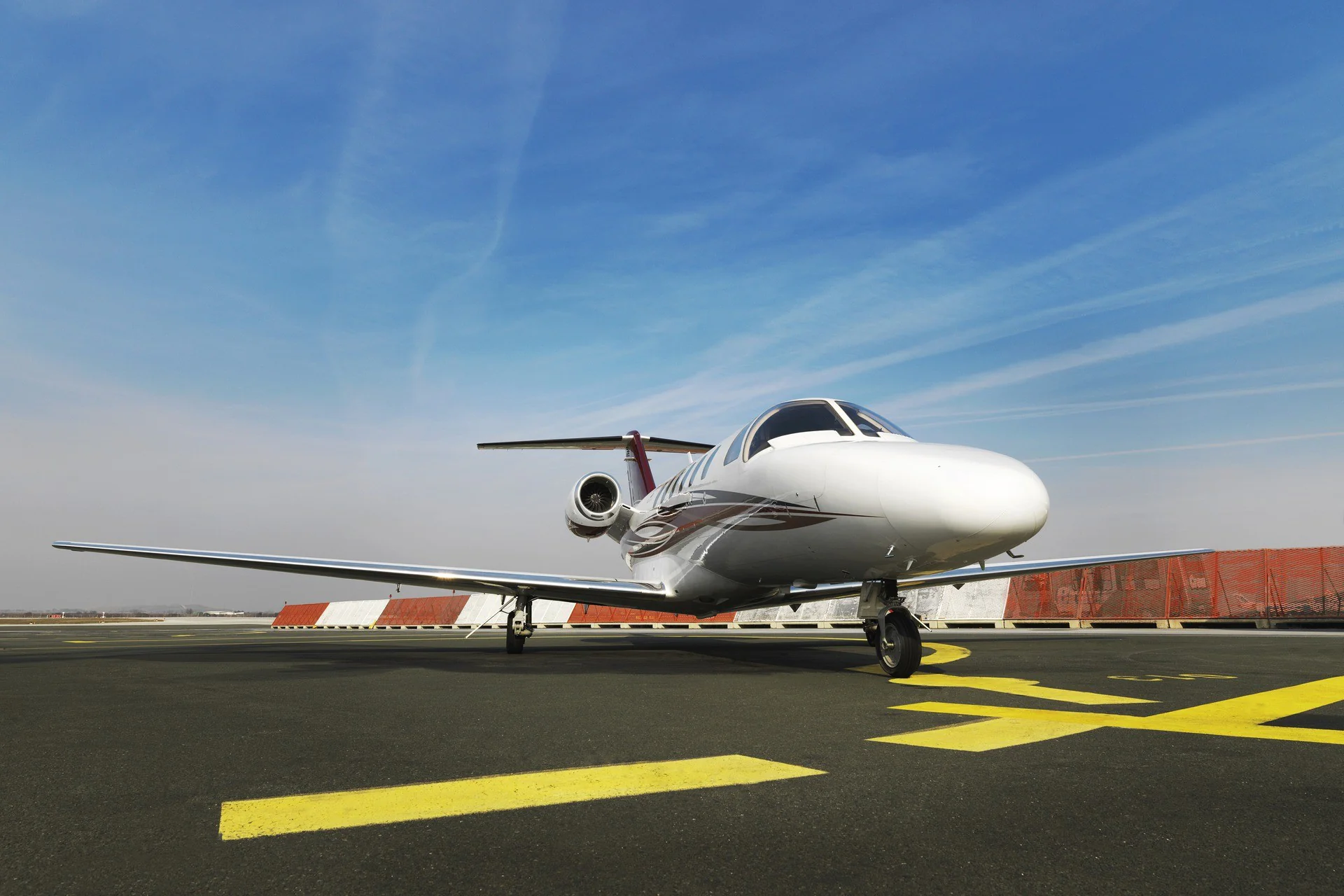 Overview Citation CJ1
The Citation CJ1 is a powerful and efficient private jet. Its two Williams Rolls-Royce FJ44-1A turbofans deliver impressive takeoff and climb performance, generating 1,900 pounds of thrust each. With a fuel burn rate of around 134 gallons per hour, it offers economical operation.
The advanced Pro Line 21 avionics package equips the Citation CJ1, featuring three 10×8 inch flat panel LCD screens that function as Primary Flight Displays and Multi-Function Displays. It includes the Single FMS-3000 with VNAV and RNP 0.3 capability, Pro Line 21 CNS radios, Single ADF, electronic chart database, XM Broadcast weather, IFIS, RTU-4220 radio tuning units, FMS, FSU with enhanced map overlays, solid-state weather radar, and MDS. This sophisticated avionics system allows for single-pilot operations, enhancing flight planning flexibility and reducing operating costs.
General Performance
| | |
| --- | --- |
| Luggage Capacity | 55 ft³ |
| Cruise Speed | 377 ktas |
| Certified Ceiling | 41000 ft |
| Takeoff Distance | 3,280 ft |
| Landing Distance | 2,484 ft |
| Max Takeoff Weight | 10600 lbs |
| Max Landing Weight | 9800 lbs |
Cabin Size
| | |
| --- | --- |
| Length | 11 ft |
| Width | 4.8 ft |
| Height | 4.7 ft |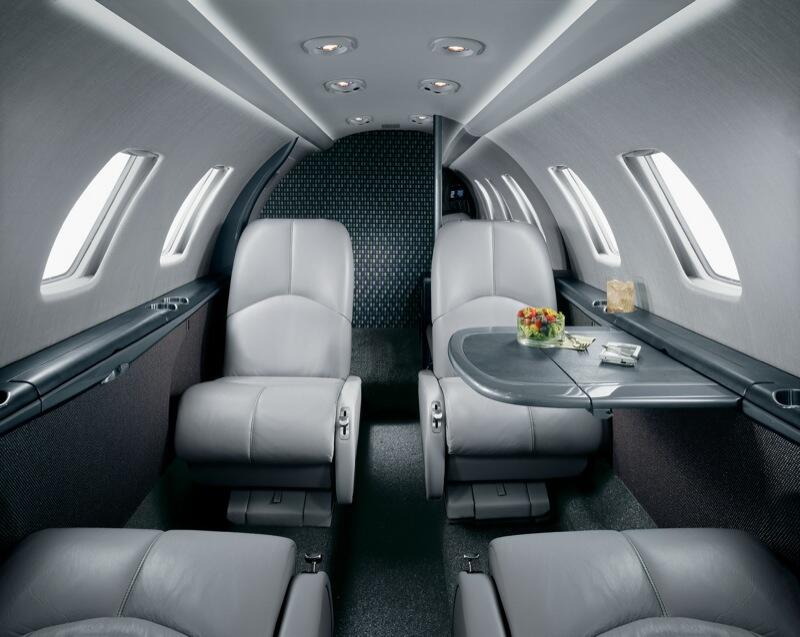 Citation CJ1 Interior
The redesigned saloon of the Citation CJ1 introduces a fresh and sophisticated style that incorporates a selection of high-quality materials, enhancing the overall aesthetic and luxurious feel of the aircraft. The interior of the CJ1 is meticulously crafted, with attention to detail evident in every aspect of its design.
The choice of materials in the CJ1 saloon reflects a commitment to elegance and refinement. From premium leather upholstery to exquisite wood finishes and tasteful accents, the cabin exudes a sense of timeless luxury. Passengers will appreciate the softness and comfort of the seats, which have been carefully selected to provide maximum relaxation during the journey.
In addition to the visually stunning elements, the Citation CJ1 offers practical features that enhance the overall functionality of the aircraft. A spacious luggage compartment ensures ample storage space for passengers' belongings, accommodating their travel needs with ease. The lavatory onboard provides a private and convenient space for personal comfort and hygiene during flights.
Comfortable seating arrangements in the CJ1 saloon are complemented by well-designed tables, providing passengers with a convenient surface for work, dining, or leisure activities. The thoughtful placement and design of these tables contribute to a versatile and comfortable environment, allowing passengers to make the most of their time in the air.
What is the flight range of a Citation CJ1?
Citation CJ1 charter provides 1,121 nm of uninterrupted flight. 
How many hours can a Citation CJ1 fly?
A Citation CJ1 private jet charter can transport you nonstop for around 1 hour.
How long of a runway does a Citation CJ1 need?
Citation CJ1 private jet charter requires a runway length of approximately 3,280 feet for takeoff and 2,484 feet for landing.
Similar Private Jets to Citation CJ1