Charter a Citation CJ3+ Private Jet
Get an Instant Citation CJ3+ Charter Cost Estimate
Private Jets Type:
Light Jet
Estimated Price Per Hour:
$3,200
Citation CJ3+ Private Charter Flights
The Cessna Aircraft Company, founded in 1927 by Clyde Cessna, has a long and successful history of aircraft manufacturing, with the first Citation jet entering service in 1972 and more than 35 million flight hours logged since. The Citation line alone now constitutes one of the largest business jet fleets in operation, with the 7,000th Citation delivered on June 27, 2016.
Cessna's Citation CJ3, first shown at the National Business Aviation Association convention in September 2002, is a variation of the light business jet Citation family developed by the Cessna Aircraft Company in Wichita, Kansas. The FAA certified the latest version of the Citation CJ3, the CJ3+, in April of 2014. Citation CJ3+ private jet charter is a versatile and reliable business jet that offers exceptional performance, comfort, and convenience.
Citation CJ3+ Price Rental
The average cost to charter Citation CJ3+ is around $3,200 per hour.
For charter rates and availability of Citation CJ3+, please submit the flight request form, or call our agents 24/7 at +1 (212) 840 8000.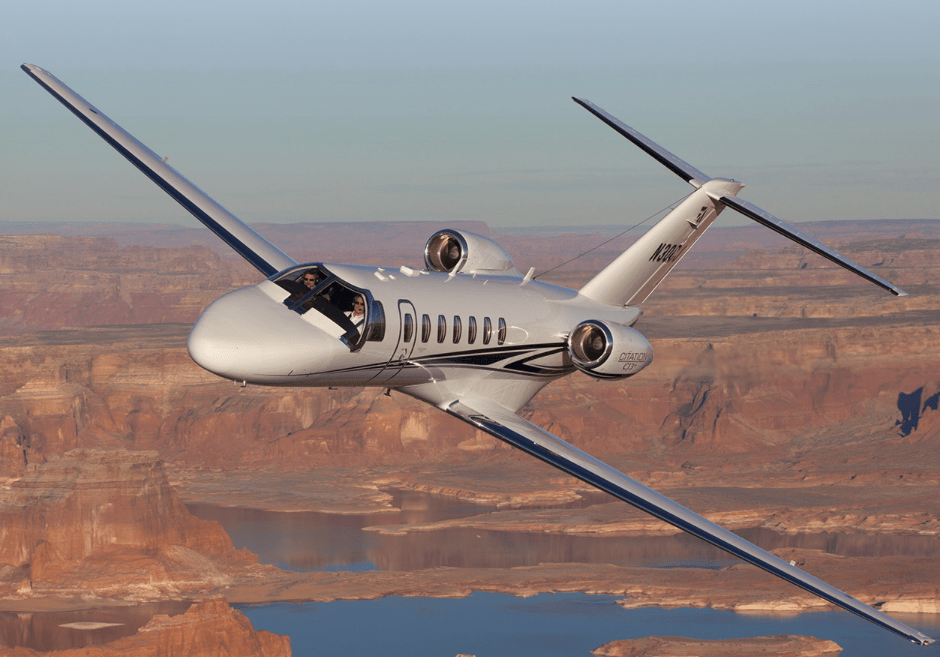 Overview Citation CJ3+
One of the key features of Citation CJ3+ private jet charter is its avionics suite, which includes a Garmin G3000 flight deck. This advanced system includes high-resolution displays, intuitive touchscreen controls, and a range of safety and navigation features. It also includes a weather radar system, a traffic alert and collision avoidance system, and a terrain awareness and warning system.
In addition, Citation CJ3+ jet has a completely digital, dual-channel autopilot (AP) system with numerous features for increased redundancy and reliability. The AP is designed to inspire confidence while assuring smoothness and comfort by integrating data from the avionics system. The Garmin GFC700, a control system with a flight director, autopilot, yaw damper, and other high-performance capabilities, drives the system.
For more information on chartering a Citation CJ3+ private jet, price out your flight up or call our agents 24/7 at +1-212-840-8000.
General Performance
| | |
| --- | --- |
| Luggage Capacity | 65 cu.ft |
| Cruise Speed | 416 ktas |
| Certified Ceiling | 45,000 ft |
| Takeoff Distance | 3,180 ft |
| Landing Distance | 2,770 ft |
| Max Takeoff Weight | 13,870 lbs |
| Max Landing Weight | 12,750 lbs |
Cabin Size
| | |
| --- | --- |
| Length | 15 ft 8 in |
| Width | 4 ft 10 in |
| Height | 4 ft 8 in |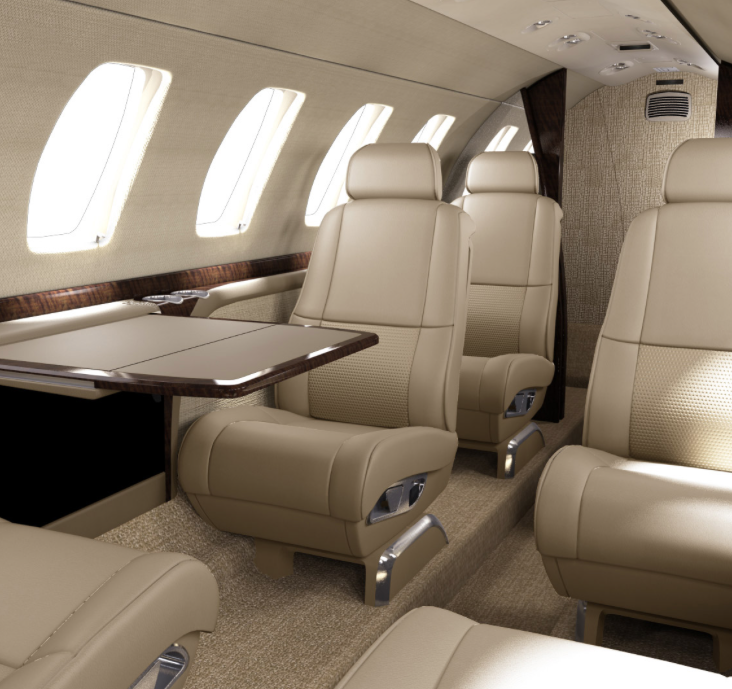 Citation CJ3+ Interior
The roomy cabin of the Citation CJ3+ private jet charter can accommodate up to nine guests and includes comfortable couches, a refreshment center, and a private lavatory. The interior is also built for comfort and convenience, with noise-canceling soundproofing, adjustable lighting, and enough of storage space for luggage and personal goods.
What is the flight range of Citation CJ3+?
Citation CJ3+ private jet charter has a range of approximately 2,040 nautical miles, which means it can fly nonstop from many cities in the United States and Canada to popular destinations nonstop from Washington, D.C., to Mexico City; from San Diego to Juneau, Alaska; or from Lima, Peru, to São Paulo, Brazil.
How many hours can a Citation CJ3+ fly?
An average Citation CJ3+ charter flight can last up to 3,5 hours. However, this can alter based on flight conditions.
How long of a runway does a Citation CJ3+ need?
The runway for Citation CJ3+ private jet charter is about 3180 ft for takeoff and 2770 for landing.
Similar Private Jets to Citation CJ3+