Private Jets Type:
Light Jet

Estimated Price Per Hour:
$3,200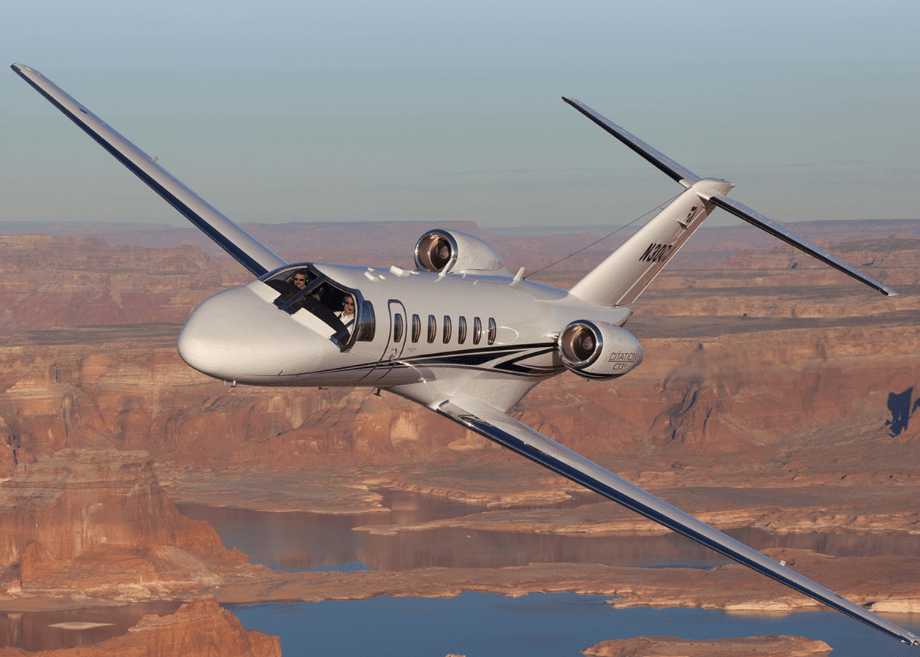 Citation CJ3+ Private Charter Flights
The Cessna Aircraft Company, founded in 1927 by Clyde Cessna, has a long and successful history of aircraft manufacturing, with the first Citation jet entering service in 1972 and more than 35 million flight hours logged since. The Citation line alone now constitutes one of the largest business jet fleets in operation, with the 7,000th Citation delivered on June 27, 2016.
Cessna's Citation CJ3, first shown at the National Business Aviation Association convention in September 2002, is a variation of the light business jet Citation family developed by the Cessna Aircraft Company in Wichita, Kansas. The FAA certified the latest version of the Citation CJ3, the CJ3+, in April of 2014. Citation CJ3+ private jet charter is a versatile and reliable business jet that offers exceptional performance, comfort, and convenience.
Citation CJ3+ Charter Rates
The average cost to charter Citation CJ3+ is around $3,200 per hour. For charter rates and availability of Citation CJ3+, please submit the below flight request form, or call our agents 24/7 at +1 (212) 840 8000.
Get an Instant Citation CJ3+ Charter Cost Estimate
Scanning our network...
24/7 Customer support