Charter a Citation CJ2 Private Jet
Get an Instant Citation CJ2 Charter Cost Estimate
Private Jets Type:
Light Jet
Estimated Price Per Hour:
$3,200
Citation CJ2 Private Charter Flights
The Cessna Citation Jet 2, a light jet introduced by Cessna Aircraft Company in 2000, is an excellent choice for both business and personal travel over short distances. It is a larger and faster version of the CJ1, designed to cater to the needs of the large private aviation market. With Citation CJ2 private jet charter, you can easily travel from New Orleans to Denver, Philadelphia to Kansas City, and San Francisco to Phoenix without any additional connections.
Citation CJ2 Price Rental
The average cost to charter Citation CJ2 is around $3,200 per hour.
For charter rates and availability of Citation CJ2, please submit the flight request form, or call our agents 24/7 at +1 (212) 840 8000.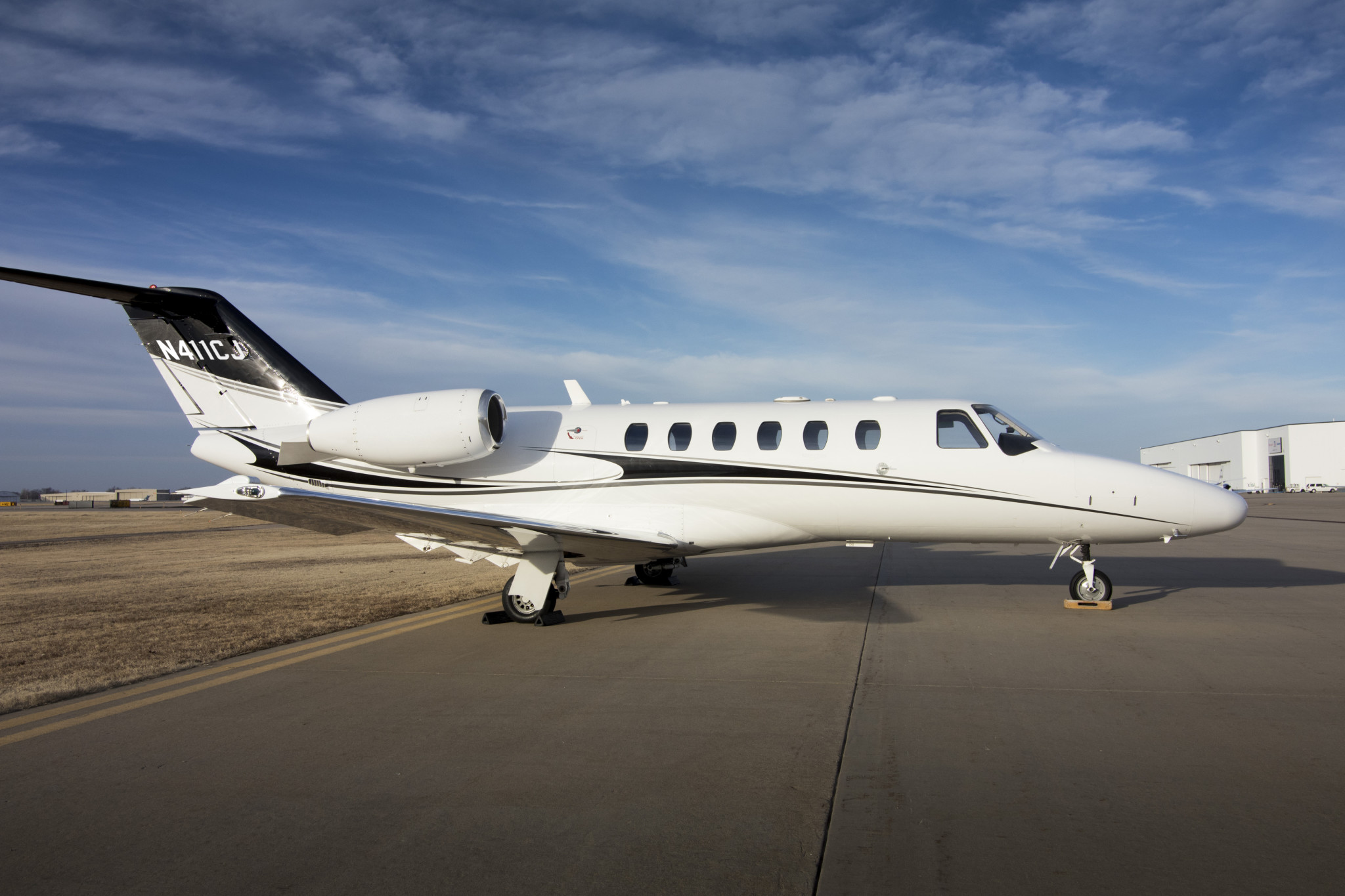 Overview Citation CJ2
Citation CJ2 private jet charter stands out with its upgraded avionics, a newly designed Williams-Rolls FJ44-2C engine, and a spacious cabin. With six windows on each side, the aircraft exudes elegance through its meticulously designed hull. Noteworthy features include extended range, faster cruising speed, and a larger wingspan. In addition, Citation CJ2 private jet is equipped with an advanced avionics suite consisting of a Collins Pro Line 21 integrated flight deck. This system provides the flight crew with comprehensive features for navigation, communication, and situational awareness, making it easier to operate the aircraft safely and efficiently.
General Performance
| | |
| --- | --- |
| Luggage Capacity | 65 ft³ |
| Cruise Speed | 418 KTAS |
| Certified Ceiling | 45000 ft |
| Takeoff Distance | 3363 ft |
| Landing Distance | 2982 ft |
| Max Takeoff Weight | 12500 lbs |
| Max Landing Weight | 11526 lbs |
Cabin Size
| | |
| --- | --- |
| Length | 13.75 ft |
| Width | 4.82 ft |
| Height | 4.75 ft |

Citation CJ2 Interior
Citation CJ2 private jet charter offers a generously spacious cabin, making it a perfect choice for group travel when renting an aircraft. Inside the cabin, passengers can enjoy the luxury of comfortable leather seats, with ample room to accommodate their belongings, thanks to four cubic feet of luggage space. For added convenience, there are two pull-out tray tables and communication systems to enhance the overall in-flight experience.
What is the flight range of Citation CJ2?
Citation CJ2 private jet is known for its impressive range of 1613 nautical miles. This makes it ideal for efficiently traveling long distances, such as from New York to Miami or from Los Angeles to Denver, on a chartered flight.
How many hours can a Citation CJ2 fly?
Citation CJ2 private jet charter is perfect for short journeys as it can carry up to six passengers and fly for nearly three hours.
How long of a runway does a Citation CJ2 need?
The runway for Citation CJ2 private jet charter is about 3363 ft for takeoff and 2982 ft for landing.
Similar Private Jets to Citation CJ2