Charter a Citation CJ3 Private Jet
Get an Instant Citation CJ3 Charter Cost Estimate
Private Jets Type:
Light Jet
Estimated Price Per Hour:
$3,360
Citation CJ3 Private Charter Flights
First delivered in 2002, the CJ3 was designed to be more economical than other jets in its class. The CJ3 stands out as an ideal choice for those seeking high-performance and efficient air travel. Passengers can enjoy the benefits of reaching their destinations faster and closer, while experiencing exceptional fuel efficiency and a reduced carbon footprint.
Citation CJ3 Price Rental
The average cost to charter a Citation CJ3 is around $3,360 per hour.
For charter rates and availability of the Citation CJ3, please submit the flight request form, or call our agents 24/7 at +1 (212) 840 8000.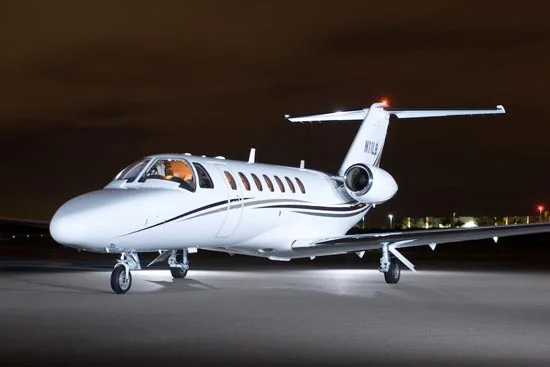 Overview Citation CJ3
Known for their exceptional performance and cost-effectiveness, the engines of the CJ3 surpass their predecessors in terms of power and fuel efficiency. These upgraded engines not only deliver enhanced performance but also contribute to lower operating costs.
The CJ3 boasts an impressive capability to carry heavier loads over longer distances at a faster pace. This means that passengers can reach their destinations more efficiently, saving valuable time. Additionally, the aircraft is designed to operate on shorter runways, allowing for greater accessibility and convenience, as it can land at airports closer to the passengers' final destinations.
One of the key features of the CJ3 is its extended wingspan. These longer wings play a crucial role in enhancing both fuel efficiency and low-speed performance. By increasing the lift-to-drag ratio, the wings help optimize fuel consumption and improve overall aerodynamic efficiency. This translates into better fuel economy, reducing operating costs and environmental impact.
General Performance
| | |
| --- | --- |
| Luggage Capacity | 15 cu.ft |
| Cruise Speed | 417 ktas |
| Certified Ceiling | 45000 ft |
| Takeoff Distance | 3,182 ft |
| Landing Distance | 2,772 ft |
| Max Takeoff Weight | 13869 lbs |
| Max Landing Weight | 12749 lbs |
Cabin Size
| | |
| --- | --- |
| Length | 15.68 ft |
| Width | 4.82 ft |
| Height | 4.75 ft |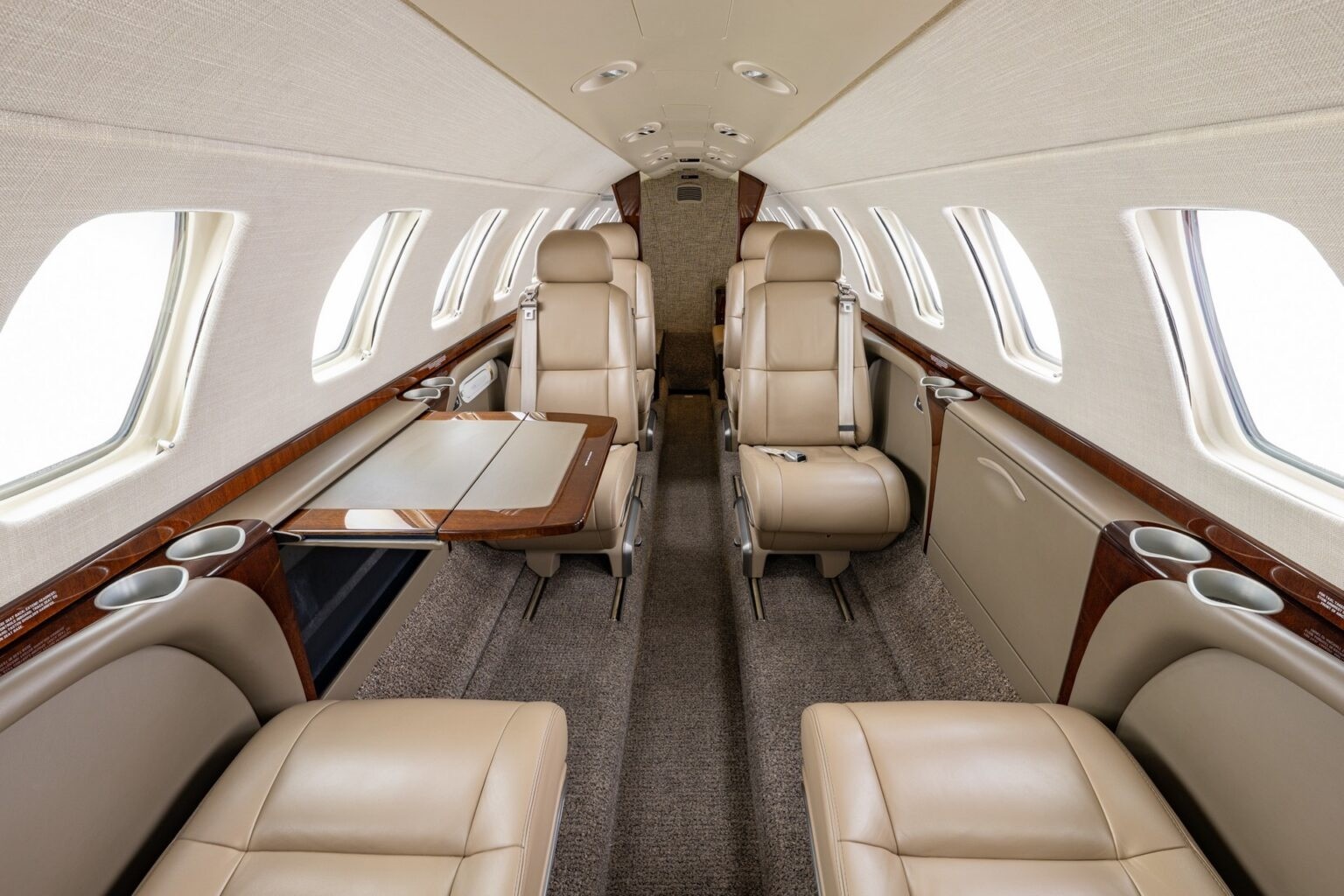 Citation CJ3 Interior
The CJ3 cabin is longer and more spacious than that of its sibling CJ2. The seats are typically configured for six passengers but can be arranged for seven to seven passengers. The cabin features a refreshment center, enclosed lavatory, 110-volt AC power outlets, and natural light illumination so the cabin looks even more spacious.
The CJ3 cabin is significantly larger and more expansive compared to its sibling, the CJ2. With its extended length, it offers ample space for passengers to move around comfortably. The standard seating configuration accommodates six passengers, but it can be adjusted to accommodate up to seven individuals. Inside the cabin, passengers will find a well-equipped refreshment center, allowing for the preparation and serving of food and beverages during the flight. Additionally, there is an enclosed lavatory for the convenience and privacy of the passengers.
To cater to the modern traveler's needs, the CJ3 cabin is equipped with 110-volt AC power outlets. These outlets enable passengers to charge their electronic devices, ensuring they stay connected and productive throughout the journey. Furthermore, the cabin is designed to maximize the inflow of natural light, creating an illusion of even greater spaciousness. This feature enhances the overall ambiance and openness of the cabin, providing a more enjoyable flying experience for everyone on board.
What is the flight range of a Citation CJ3?
Citation CJ3 charter provides 1,900 nm of uninterrupted flight.
How many hours can a Citation CJ3 fly?
A Citation CJ3 private jet charter can transport you nonstop for around 4 hours.
How long of a runway does a Citation CJ3 need?
Citation CJ3 private jet charter requires a runway length of approximately 3,182 feet for takeoff and 2,772 feet for landing.
Similar Private Jets to Citation CJ3