Charter a Learjet 35 Private Jet
Get an Instant Learjet 35 Charter Cost Estimate
Private Jets Type:
Light Jet
Estimated Price Per Hour:
$3,300
Learjet 35 Private Charter Flights
Learjet 35 is one of Bombardier Aerospace's most successful mid-size aircraft and one of the quickest jets available for charter. Due to its speed, range, and opulent interior, Learjet 35 private jet charter continues to be a preferred option for business passengers and private jet owners. Its quick handling and dependable performance make it a favorite among pilots as well, making it a true aviation industry icon.
Learjet 35 Price Rental
The average cost to charter Lear 35 is around $3,300 per hour.
For charter rates and availability of Lear 35, please submit the flight request form, or call our agents 24/7 at +1 (212) 840 8000.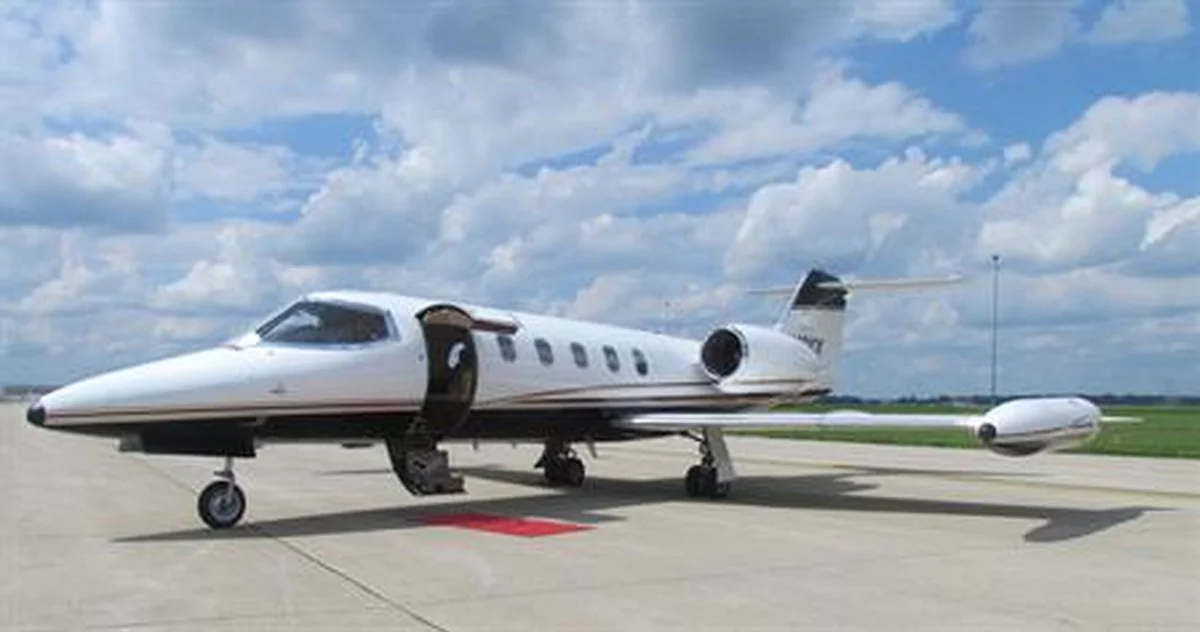 Overview Learjet 35
Learjet 35 offers the exceptional performance that passengers have come to expect from the Learjet brand of business jets, with a flight range of 2,857 nautical miles and a top speed of over 500 mph. Learjet 35 private jet charter is powered by two Honeywell TFE731-2-2B engines that provide low fuel burn, fast cruising speeds, and complies with FAR Part 36 noise rules.
The aircraft also had advanced avionics equipment compared to its predecessors, including color weather radar, an autopilot, tactical air navigation systems, and three radios with distinct frequency ranges, which added to the safety of Learjet 35's operations.
For more information on chartering a Learjet 35 private jet, price out your flight up or call our agents 24/7 at +1-212-840-8000.
General Performance
| | |
| --- | --- |
| Luggage Capacity | 39 cu.ft |
| Cruise Speed | 418 kts |
| Certified Ceiling | 41000 ft |
| Takeoff Distance | 4,784 ft |
| Landing Distance | 2,884 ft |
| Max Takeoff Weight | 18300 lbs |
| Max Landing Weight | 15300 lbs |
Cabin Size
| | |
| --- | --- |
| Length | 12 ft 9 in  |
| Width | 4 ft 9 in  |
| Height | 4 ft 3 in |
Lear 35 Interior
Modern comfort features including personalized interior designs, roomy seating, and even a full-service galley are available on Learjet 35 private jet charter. Modern technology is also there, including Wi-Fi, the newest in-flight entertainment, and more. Also, Lear 35 has a new avionics system as well as a noise reduction technology that conforms with takeoff and landing noise regulations at many airports. In a double club configuration, the cabin can seat six to eight passengers. Onboard, there is usually a refreshment center and 40 cubic feet of luggage space.
What is the flight range of Lear 35?
With a 2,857 nmi range, Lear 35 private aircraft can get you to your destination very quickly. A Lear 35 charter allows for nonstop travel between Chicago and Los Angeles, Dubai, and Istanbul.
How many hours can a Lear 35 fly?
A Lear 35 private jet charter typically lasts for 4-5 hours. But, depending on the flight conditions, it can alter.
How long of a runway does a Lear 35 need?
Lear 35 private jet charter's runway is approximately 4,784 ft for takeoff and 2,884 ft for landing.
What are some competitors to the Learjet 35?
Some competitors to the Learjet 35 include the Cessna Citation II, the Hawker 800, and the Gulfstream G100.
Similar Private Jets to Learjet 35