Citation Bravo Charter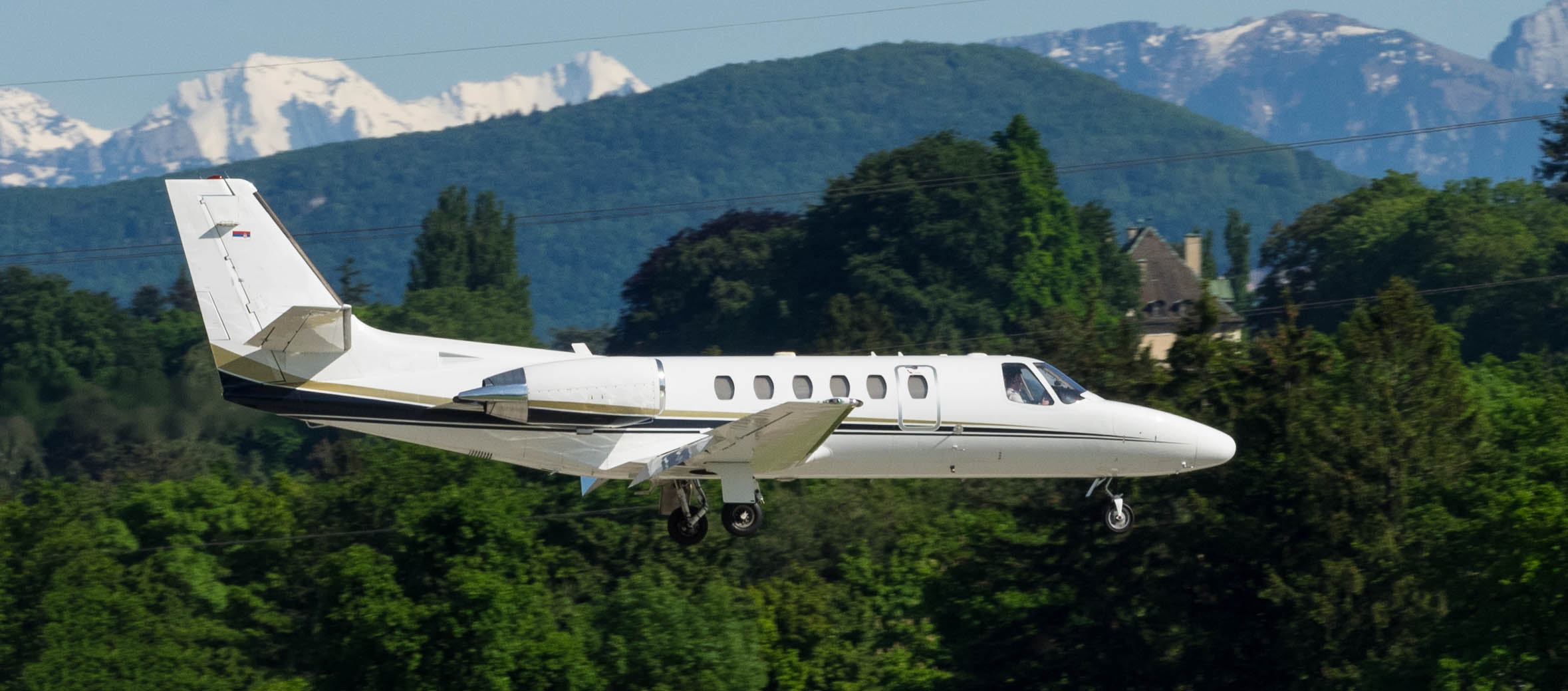 Citation Bravo Private Jet Charter
The Citation Bravo was a vast improvement over its predecessor, the Citation II. It features many new additions and burns less fuel than the previous model. Additionally, the operating costs were comparable to turboprops of the same time period. From a performance standpoint, the Bravo is able to cruise at higher altitudes, 45,000 feet was attainable, while consuming less fuel, about 10 percent less than the Citation II. This was thanks to the installation of more powerful and fuel-efficient engines.
Creature comforts were far more numerous than Citation II as well. It includes storage space in every area of the aircraft. Baggage compartments, fore, and aft that accommodate more than 70 cubic feet of baggage were designed into the airframe. Other areas added include under-seat bins and a closet in the rear of the cabin. Entry and egress were made more convenient as the airstairs were widened and an additional stair tread was added to the original design. A sealed, secondary cabin lining and additional seals to the cabin door were implemented into the construction to drown out air and engine noise. Finally, trailing link landing gear was used to ensure smoother landing and taxi operations compared to Citation II, which had straight struts.
The Bravo is a great advancement compared to Citation II in every respect. It is also less expensive to operate, and even less expensive to purchase compared to its predecessor. It is no wonder the aircraft has enjoyed enormous popularity.
For charter rates and availability of the Citation Bravo private jet, please submit the flight request form, or call our agents 24/7 at +1-212-840-8000.

Specifications:
PASSENGER CAPACITY: up to 7 passengers
MAX RANGE: 1,495 nm
MAX OPERATIONAL SPEED: 400 KTAS
CABIN HEIGHT: 4.8 ft
CABIN WIDTH: 4.8 ft
CABIN LENGTH: 15.8 ft
BAGGAGE CAPACITY: 73 cu ft
GET YOUR INSTANT QUOTE