Charter a Citation Bravo Private Jet
Get an Instant Citation Bravo Charter Cost Estimate
Private Jets Type:
Light Jet
Estimated Price Per Hour:
$3,000
Citation Bravo Private Charter Flights
The Citation Bravo was a vast improvement over its predecessor, the Citation II. It features many new additions and burns less fuel than the previous model. Additionally, the operating costs were comparable to turboprops of the same time period. From a performance standpoint, the Bravo is able to cruise at higher altitudes, 45,000 feet was attainable, while consuming less fuel, about 10 percent less than the Citation II. This was thanks to the installation of more powerful and fuel-efficient engines.
Citation Bravo Price Rental
The average cost to charter a Citation Bravo is around $3,000 per hour.
For charter rates and availability of the Citation Bravo, please submit the flight request form, or call our agents 24/7 at +1 (212) 840 8000.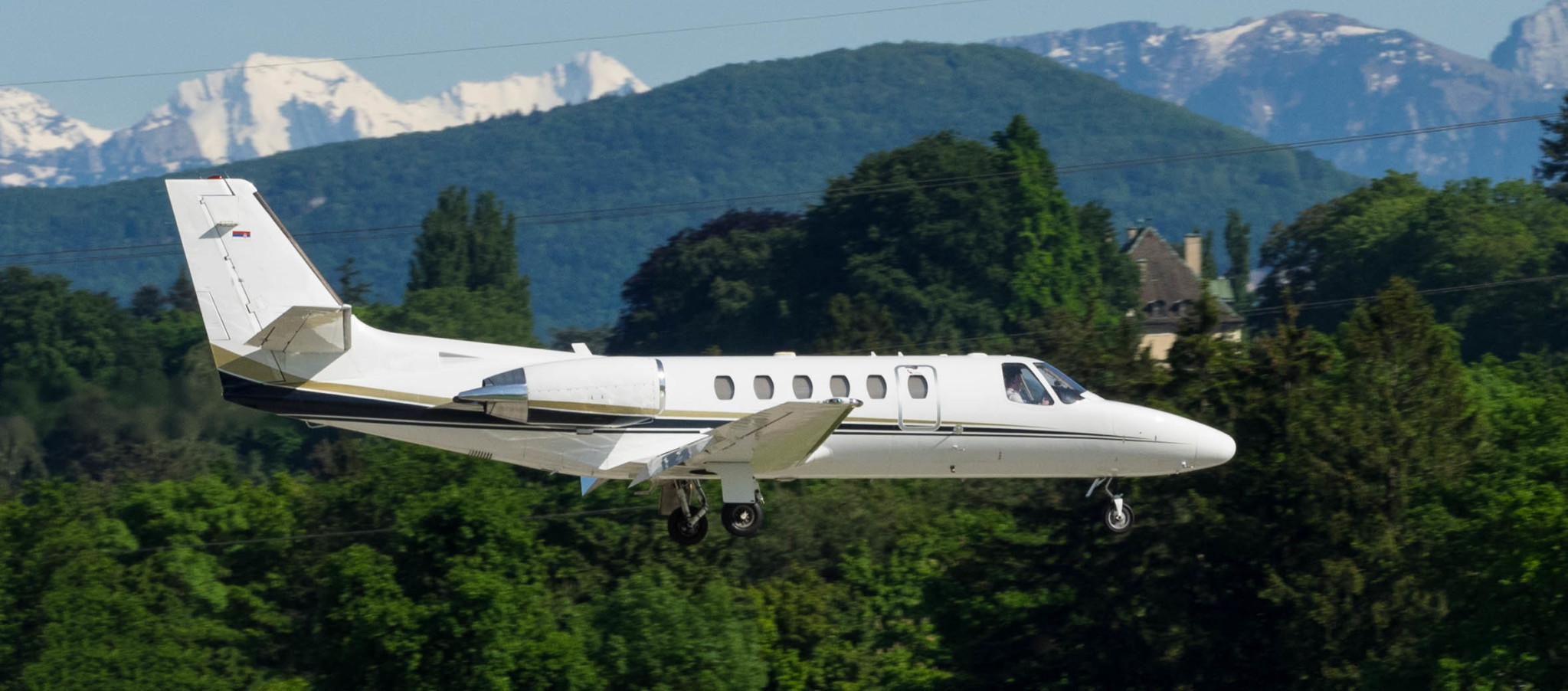 Overview Citation Bravo
The Citation Bravo flies comfortably at a maximum altitude of 45,000 feet and reaches a maximum cruising speed of 404 knots. It can cover distances up to 1,700 nautical miles at a long-range cruise speed of 345 knots. Enhanced by two Pratt and Whitney PW530A turbofan engines, it offers improved range and efficiency. The trailing link landing gear provides a smoother ride during taxiing and landings. 
Equipped with a Honeywell Primus 1000 avionics system, the Citation Bravo features advanced technology. It includes a flight management system, electronic flight information system, and two 7 in. by 8 in. displays. Navigation capabilities include distance measuring equipment, VHF omni-directional ranger, compass set, digital automatic direction finder, color weather radar, and vertical gyroscopes. Pilots appreciate its user-friendly interface and safety features. 
General Performance
| | |
| --- | --- |
| Luggage Capacity | 15.54 ft³ |
| Cruise Speed | 345 ktas |
| Certified Ceiling | 45000 ft |
| Takeoff Distance | 3,600 ft |
| Landing Distance | 3,180 ft |
| Max Takeoff Weight | 14800 lbs |
| Max Landing Weight | 13499 lbs |
Cabin Size
| | |
| --- | --- |
| Length | 20.9 ft |
| Width | 4.86 ft |
| Height | 4.7 ft |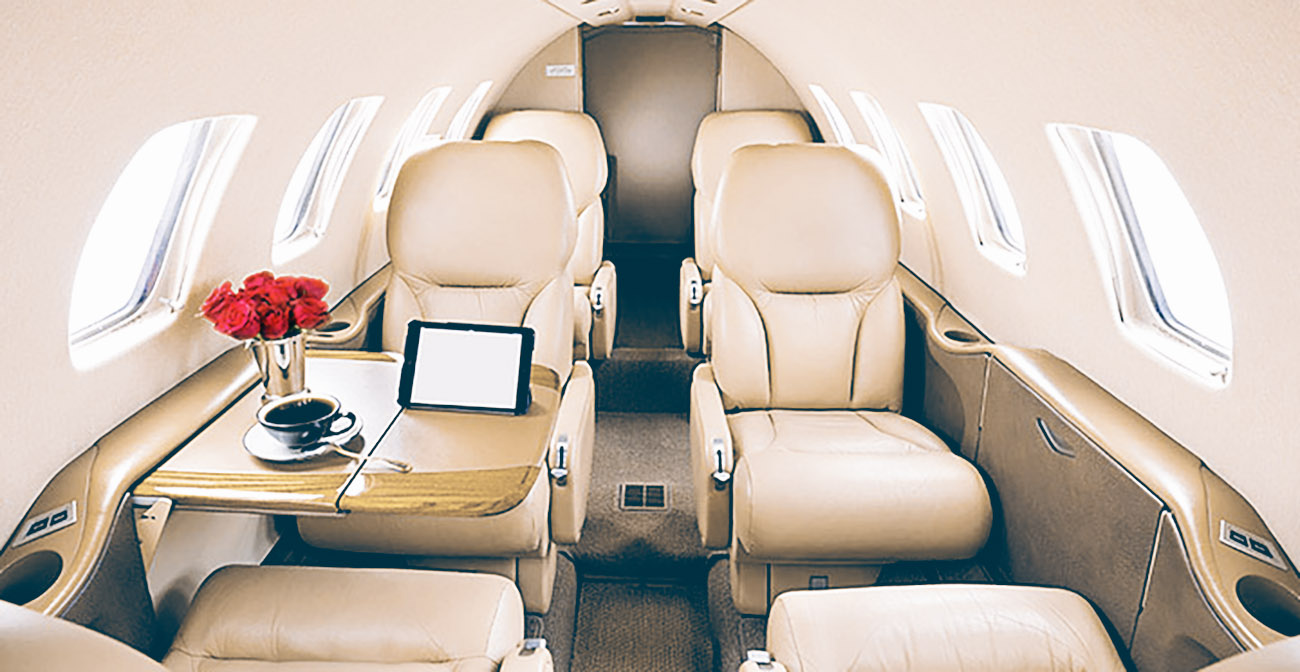 Citation Bravo Interior
Creature comforts in the Citation Bravo interior surpassed those of its predecessor, offering a plethora of amenities. The aircraft was designed with an abundance of storage space throughout, ensuring convenience at every turn. It boasted spacious baggage compartments in the fore and aft sections, accommodating over 70 cubic feet of baggage. Additionally, the interior featured under-seat bins and a rear closet for further storage options. 
Improving accessibility, the airstairs were widened and an extra stair tread was incorporated into the original design, enhancing entry and exit procedures. To provide a peaceful cabin environment, the construction included a sealed, secondary cabin lining and additional seals on the cabin door, effectively dampening air and engine noise. Furthermore, the Citation Bravo introduced trailing link landing gear, offering superior landing and taxi operations, surpassing the straight struts found in the Citation II. 
What is the flight range of a Citation Bravo?
Citation Bravo charter provides 1,744 nm of uninterrupted flight.
How many hours can a Citation Bravo fly?
A Citation Bravo private jet charter can transport you nonstop for around 5 hours.
How long of a runway does a Citation Bravo need?
Citation Bravo private jet charter requires a runway length of approximately 3,600 feet for takeoff and 3,180 feet for landing.
Similar Private Jets to Citation Bravo