Charter a Citation Encore Private Jet
Get an Instant Citation Encore Charter Cost Estimate
Private Jets Type:
Light Jet
Estimated Price Per Hour:
$3,110
Citation Encore Private Charter Flights
The Cessna Citation is a marketing name used by United States aircraft manufacturer Cessna for its line of business jets. Rather than one particular model of aircraft, the name applies to several "families" of turbofan-powered aircraft that have been produced over the years. Within each of the six distinct families, aircraft design improvements, market pressures, and re-branding efforts have resulted in a number of variants, so that the Citation lineage has become quite complex.
Citation Encore Price Rental
The average cost to charter a Citation Encore is around $3,110 per hour. 
For charter rates and availability of the Citation Encore, please submit the flight request form, or call our agents 24/7 at +1 (212) 840 8000.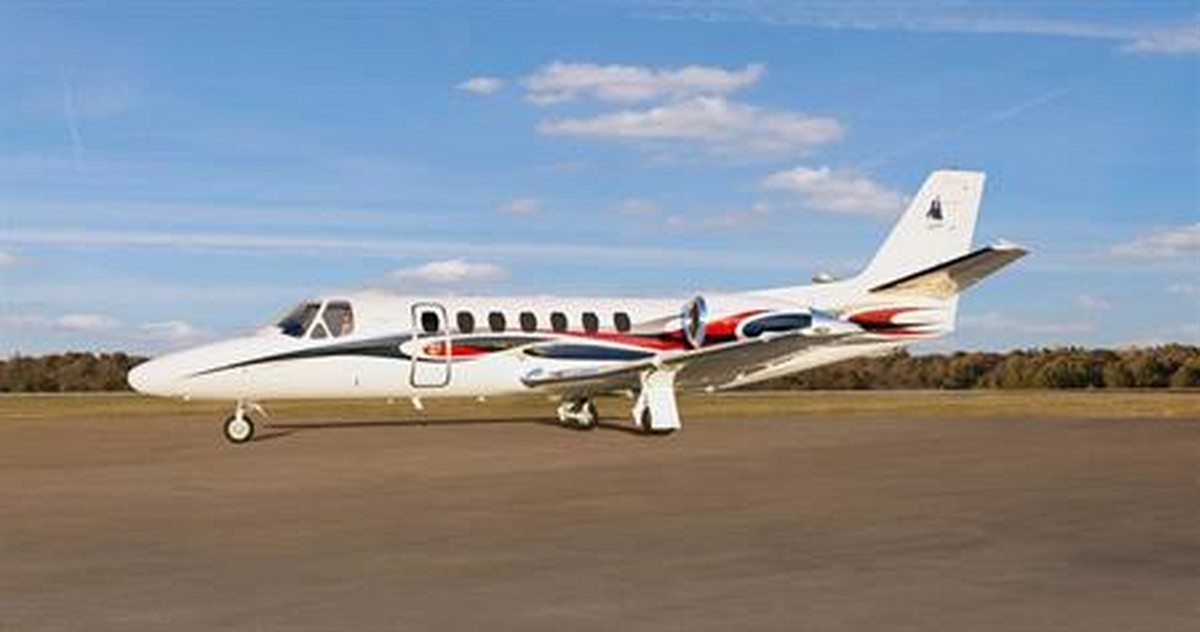 Overview Citation Encore
The Cessna Citation Encore features two PW535A engines, each generating 3,400 pounds of thrust, a notable improvement over its predecessor. These engines boast a fuel consumption that is 16% more efficient compared to the JT-15D-5D engines. They provide sufficient bleed air to power the cabin pressurization, anti-icing, and air conditioning systems. The temperature control system combines an electrical vapour-cycle machine and bleed air from the engines. 
Additionally, the electrical system serves as a backup air conditioning system, enabling cabin cooling before engine start. Engine noise is reduced through a forced mixer nozzle, and the integration of new fuel heaters eliminates the need for immediate anti-icing fuel additives. 
The Citation Encore achieves a maximum high-speed cruise velocity of 426 knots at 37,000 feet. However, for longer distances, it can fly at a long-range cruise velocity of 376 knots at its maximum service ceiling of 45,000 feet. 
With a range exceeding 1,900 nautical miles, the Citation Encore offers ample options for business excursions. It comes equipped with the Honeywell Primus 1000 avionics system, which includes a single Flight Director Computer and mode selector for simplified information presentation. Other standard avionic systems in this package include Primus II communication radios, RVSM group certification, an electronic pressurization controller, and the Allied Signal GNS-XL FMS. 
General Performance
| | |
| --- | --- |
| Luggage Capacity | 69 ft³ |
| Cruise Speed | 376 ktas |
| Certified Ceiling | 45000 ft |
| Takeoff Distance | 3,490 ft |
| Landing Distance | 2,439 ft |
| Max Takeoff Weight | 16630 lbs |
| Max Landing Weight | 15200 lbs |
Cabin Size
| | |
| --- | --- |
| Length | 17.3 ft |
| Width | 4.8 ft |
| Height | 4.7 ft |
Citation Encore Interior
The Cessna Citation Encore is typically configured to provide comfortable seating for seven passengers, but it can be adjusted to accommodate up to eleven clients. With a length of over 17 feet and 3 inches, the cabin of the Citation Encore boasts the longest cabin in its class. The cabin width measures 4 feet and 8 inches, while the cabin height exceeds 4 feet and 7 inches, creating a spacious and airy atmosphere. The aircraft offers ample storage space with 43 cubic feet of exterior storage and 28 cubic feet of interior storage, ensuring that there is plenty of room to accommodate your luggage.
What is the flight range of a Citation Encore?
Citation Encore charter provides 1,646 nm of uninterrupted flight.
How many hours can a Citation Encore fly?
A Citation Encore private jet charter can transport you nonstop for around 3 hours.
How long of a runway does a Citation Encore need?
Citation Encore private jet charter requires a runway length of approximately 3,490 feet for takeoff and 2,439 feet for landing.
Similar Private Jets to Citation Encore