Charter a Citation III Private Jet
Get an Instant Citation III Charter Cost Estimate
Private Jets Type:
Midsize Jet
Estimated Price Per Hour:
$3,400
Citation III Private Charter Flights
The Citation III is a modern mid-size jet from Cessna that is designed for medium-range business class operation. The prototype is based on previous versions of the Citation family, such as Citation I, Citation II, and Cessna 500, with some additions and improvements. Thus Citation III can be competitive with many models in its class after several successful flights. Development of the aircraft began in 1978 and the Citation III made its first flight a year later. Upon its release, the aircraft had the longest range and fastest cruise speed of any midsize model.
Citation III Price Rental
The average cost to charter a Citation III is around $3,400 per hour.
For charter rates and availability of the Citation III, please submit the flight request form, or call our agents 24/7 at +1 (212) 840 8000.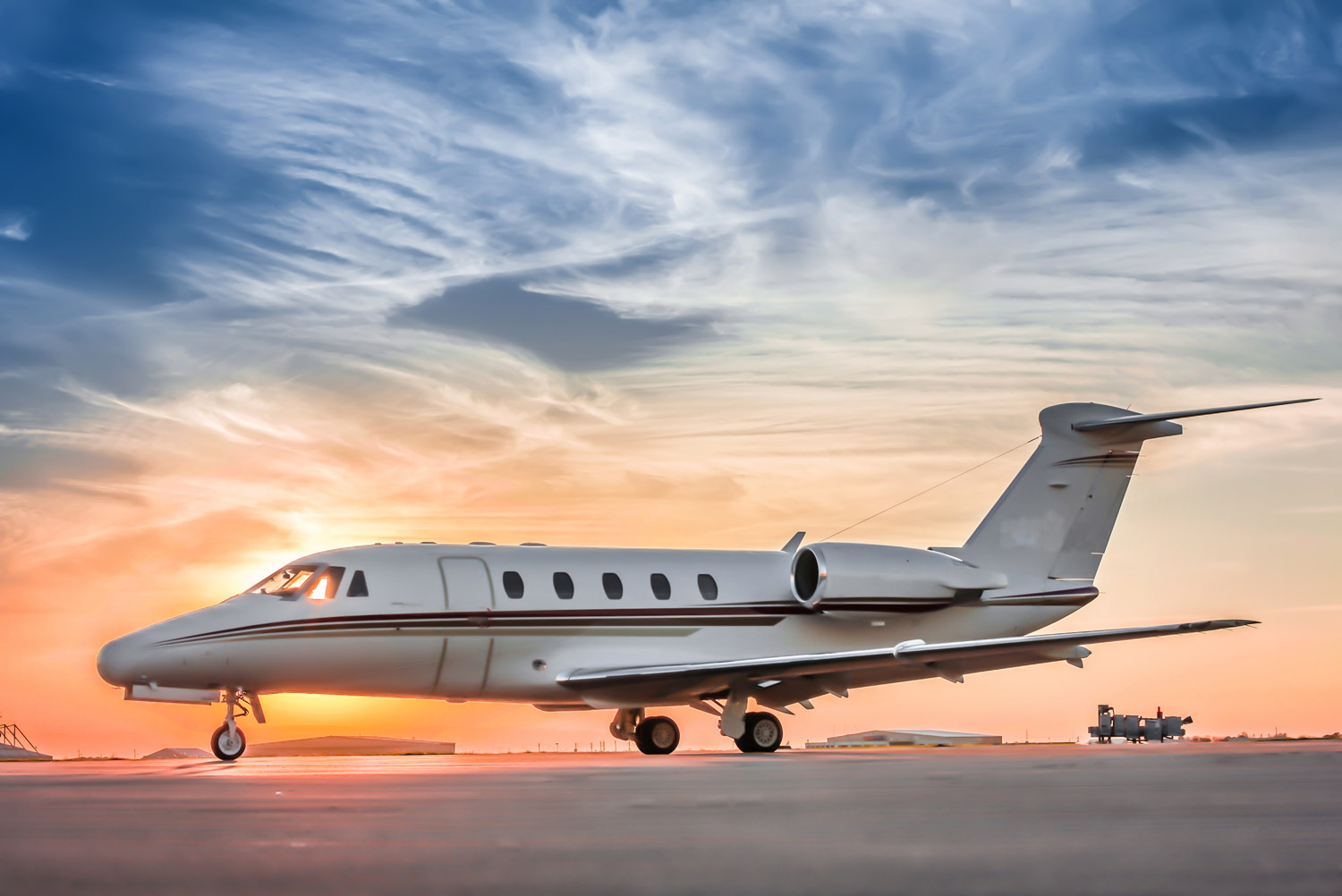 Overview Citation III
The aircraft was capable of covering decent distances very quickly and set two climb time records for its class. Features of the Citation III include an elongated fuselage, T-shaped tail, supercritical wings, and the new Garrett TFE731 engines, which proved to be excellent performers on heavy airliners. The Honeywell SPZ-8000 digital system includes many uncomplicated safety checks as standard equipment.
General Performance
| | |
| --- | --- |
| Luggage Capacity | 62 ft³ |
| Cruise Speed | 473 ktas |
| Certified Ceiling | 51000 ft |
| Takeoff Distance | 5,030 ft |
| Landing Distance | 2,388 ft |
| Max Takeoff Weight | 22000 lbs |
| Max Landing Weight | 20000 lbs |
Cabin Size
| | |
| --- | --- |
| Length | 18.6 ft |
| Width | 5.8 ft |
| Height | 5.7 ft |
Citation III Interior
The cabin of the Citation III is thoughtfully designed to accommodate up to 11 passengers, ensuring a comfortable and enjoyable travel experience. With a focus on providing a quiet atmosphere, passengers can indulge in a serene journey while seated in comfortable, well-appointed seats. 
The interior of the aircraft is meticulously designed to create an ambiance of sophistication and tranquility. Special attention is given to lighting, with strategically placed fixtures and window surround that provide bright, indirect lighting. This clever lighting design not only illuminates the cabin but also creates a sense of spaciousness and openness, enhancing the overall comfort of the passengers. 
The interior furnishings of the Citation III are carefully selected to cater to the needs of both business negotiations and relaxation. The cabin offers a versatile environment, ideal for conducting important business discussions or simply unwinding during the flight. Whether passengers require a conducive setting for productive work or a space to relax and rejuvenate, the interior furnishings of the Citation III deliver a harmonious blend of functionality and comfort. 
What is the flight range of a Citation III?
Citation III charter provides 2,600 nm of uninterrupted flight.
How many hours can a Citation III fly?
A Citation III private jet charter can transport you nonstop for around 3 hours.
How long of a runway does a Citation III need?
Citation III private jet charter requires a runway length of approximately 5,030 feet for takeoff and 2,388 feet for landing.
Similar Private Jets to Citation III