Charter a Dassault Falcon 20 Private Jet
Get an Instant Dassault Falcon 20 Charter Cost Estimate
Private Jets Type:
Midsize Jet
Estimated Price Per Hour:
$4,560
Dassault Falcon 20 Private Charter Flights
The mid-sized Dassault Falcon 20 is a modern business jet for administrative transportation with high comfort, reliability, and safety. It was developed by the French company Dassault Aviation in the second half of the 20th century and can cover long distances at a maximum speed of 550 mph. The first aircraft flew in early 1965 and went into production a few years later. Since 1965, more than 500 Dassault Falcon 20s were produced. A private charter on the Dassault Falcon 20 allows travel from Chicago to Los Angeles, New York to Denver, or Minneapolis to San Francisco.
Dassault Falcon 20 Price Rental
The average cost to charter a Dassault Falcon 20 is around $4,560 per hour.
For charter rates and availability of the Dassault Falcon 20, please submit the flight request form, or call our agents 24/7 at +1 (212) 840 8000.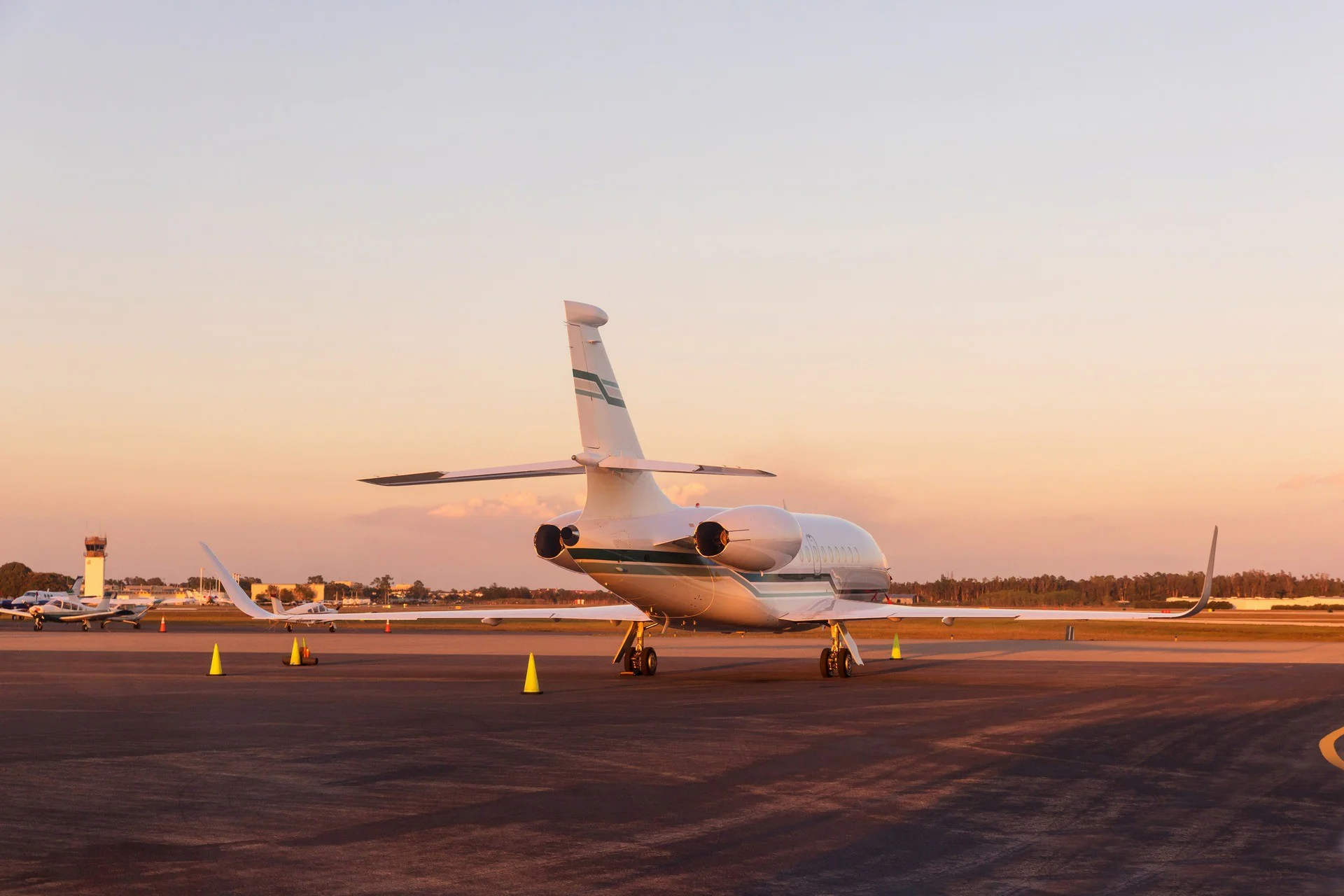 Overview Dassault Falcon 20
The Dassault Falcon 20 was initially equipped with two Pratt & Whitney JT12A-8's. These were installed on pylons on the sides of the tail section of the fuselage. The model is made of heavy-duty materials and offers passengers a high level of safety. Still, after extensive modernization, they were replaced by General Electric CF700 jets, which are much easier to maintain and reliable in operation. As a result, chartering a Dassault Falcon 20 allows customers to travel in comfort and save a lot of time. Later, a Falcon 20C variant with increased fuel capacity, a Falcon 20D with a more powerful CF700-2D engine, and several other variants for different purposes were developed based on the Falcon 20.
General Performance
| | |
| --- | --- |
| Luggage Capacity | 41 ft³ |
| Cruise Speed | 405 ktas |
| Certified Ceiling | 42000 ft |
| Takeoff Distance | 3,800 ft |
| Landing Distance | 3,320 ft |
| Max Takeoff Weight | 28660 lbs |
| Max Landing Weight | 27734 lbs |
Cabin Size
| | |
| --- | --- |
| Length | 24.4 ft |
| Width | 6.1 ft |
| Height | 5.7 ft |
Dassault Falcon 20 Interior
The Dassault Falcon 20 offers a spacious and comfortable cabin that is designed to provide passengers with a luxurious and enjoyable travel experience. The aircraft boasts ample room to operate, allowing passengers to move about freely and comfortably during the flight. Inside the cabin, passengers will find comfortable seats designed to ensure relaxation and support throughout the journey. Additionally, the presence of tables provides a convenient space for work, dining, or other activities, allowing passengers to make the most of their time onboard. Monitors are also available, providing entertainment options and keeping passengers informed with important flight information.
To facilitate seamless communication, the Dassault Falcon 20 is equipped with advanced communication systems. These systems enable passengers to stay connected, whether it's for business or personal purposes, ensuring that they can maintain communication throughout the flight.
What is the flight range of a Dassault Falcon 20?
Dassault Falcon 20 charter provides 1,782 nm of uninterrupted flight. 
How many hours can a Dassault Falcon 20 fly?
A Dassault Falcon 20 private jet charter can transport you nonstop for around 5 hours.
How long of a runway does a Dassault Falcon 20 need?
Dassault Falcon 20 private jet charter requires a runway length of approximately 3,800 feet for takeoff and 3,320 feet for landing.
Similar Private Jets to Dassault Falcon 20