Charter a Citation VII Private Jet
Get an Instant Citation VII Charter Cost Estimate
Private Jets Type:
Midsize Jet
Estimated Price Per Hour:
$4,460
Citation VII Private Charter Flights
Built by Cessna as part of the Citation Family of jets between 1992 and 2000, the Citation VII offers swept-back wings and powerful engines that gave it great performance for its time and is still competitive today.
Citation VII Price Rental
The average cost to charter a Citation VII is around $4,460 per hour.
For charter rates and availability of the Citation VII, please submit the flight request form, or call our agents 24/7 at +1 (212) 840 8000.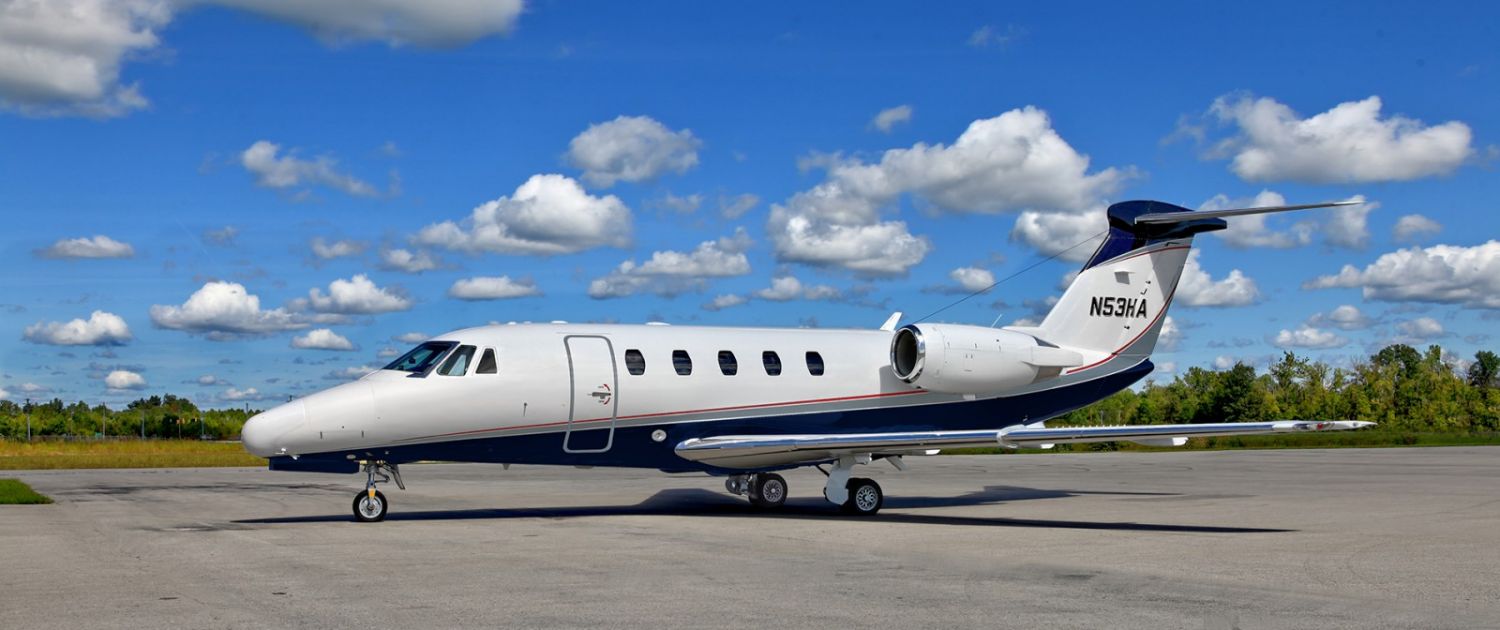 Overview Citation VII
The Citation VII brought Cessna in line with other big-name players such as Hawkers and Learjets, while still maintaining the reliability and dependability that Cessna is known for. With over 100 examples still flying today, this midsize jet proves a popular choice for pilots and passengers alike.
The Citation VII offers powerful Honeywell TFE731-4R-2S engines which enable a max cruise speed of 448 knots, and a max altitude of 51,000 ft. This meets or beats the capabilities of many midsize jets while giving passengers the comfort of excellent cabin soundproofing. 
General Performance
| | |
| --- | --- |
| Luggage Capacity | 62 ft³ |
| Cruise Speed | 448 ktas |
| Certified Ceiling | 51000 ft |
| Takeoff Distance | 4,950 ft |
| Landing Distance | 3,000 ft |
| Max Takeoff Weight | 22450 lbs |
| Max Landing Weight | 20000 lbs |
Cabin Size
| | |
| --- | --- |
| Length | 18.6 ft |
| Width | 5.8 ft |
| Height | 5.7 ft |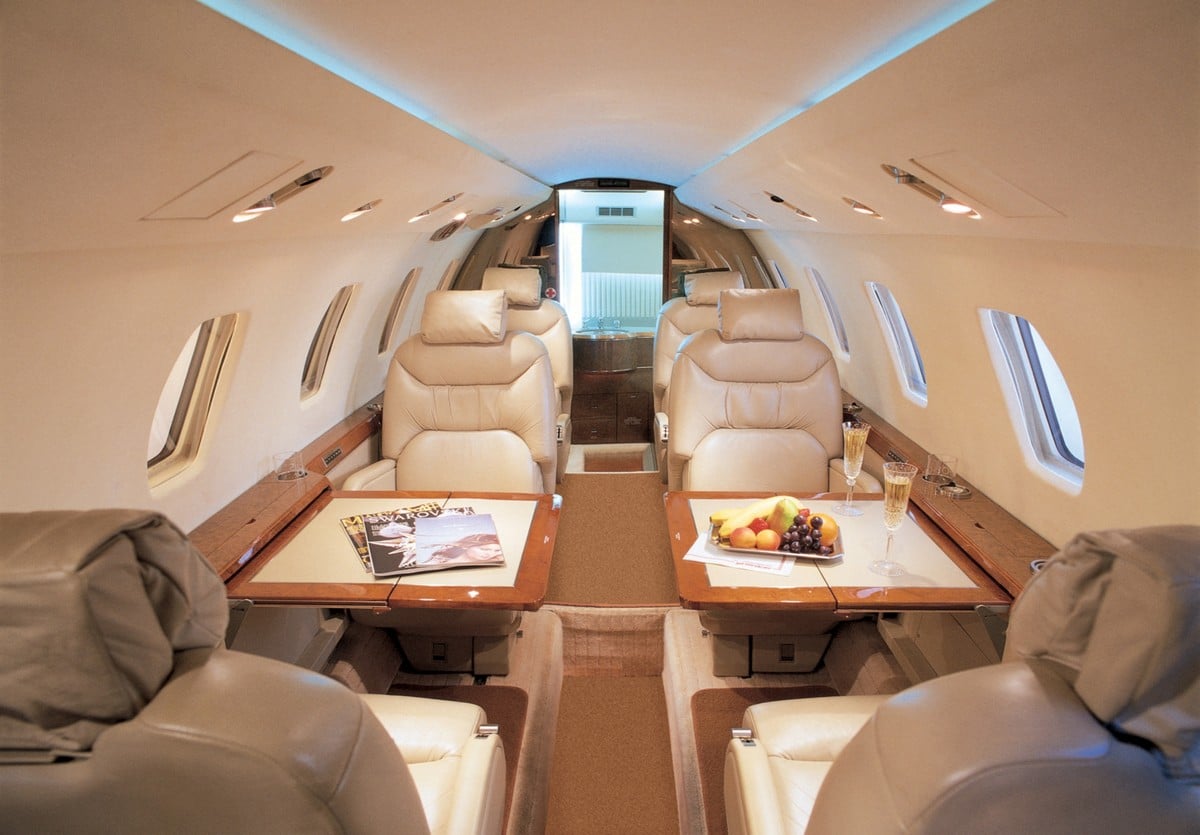 Citation VII Interior
The Citation VII provides ample space for passengers to spread out and enjoy a comfortable journey. With its generous cabin design, passengers can enjoy the luxury of extra room. Additionally, the aircraft offers a substantial 54 cubic feet of luggage space located behind the enclosed lavatory, ensuring that passengers can bring along their belongings without sacrificing comfort. 
To enhance the inviting atmosphere of the cabin, optional couches and divans are available, adding an extra touch of luxury and comfort. These additions further expand the already spacious interior, creating a welcoming environment for passengers to relax and enjoy their flight to the fullest. 
What is the flight range of a Citation VII?
Citation VII charter provides 1,585 nm of uninterrupted flight.
How many hours can a Citation VII fly?
A Citation VII private jet charter can transport you nonstop for around 3-4 hours.
How long of a runway does a Citation VII need?
Citation VII private jet charter requires a runway length of approximately 4,950 feet for takeoff and 3,000 feet for landing.
Similar Private Jets to Citation VII