Charter a Hawker 850XP Private Jet
Get an Instant Hawker 850XP Charter Cost Estimate
Private Jets Type:
Midsize Jet
Estimated Price Per Hour:
$4,360
Hawker 850XP Private Charter Flights
Hawker 850XP, certified in 2006, stands as the second-largest member within the esteemed Hawker series of business jets, which encompasses the Hawker 700, 800, 900, and 1000. This mid-size twin-engine jet, manufactured by Hawker Beechcraft, represents a significant technological advancement. With its cutting-edge enhancements, Hawker 850XP private jet charter outperforms its predecessor, the 800XP, by offering swifter climbs, extended range, and superior overall performance.
Hawker 850XP Price Rental
The average cost to charter Hawker 850XP is around $4,360 per hour.
For charter rates and availability of Hawker 850XP, please submit the flight request form, or call our agents 24/7 at +1 (212) 840 8000.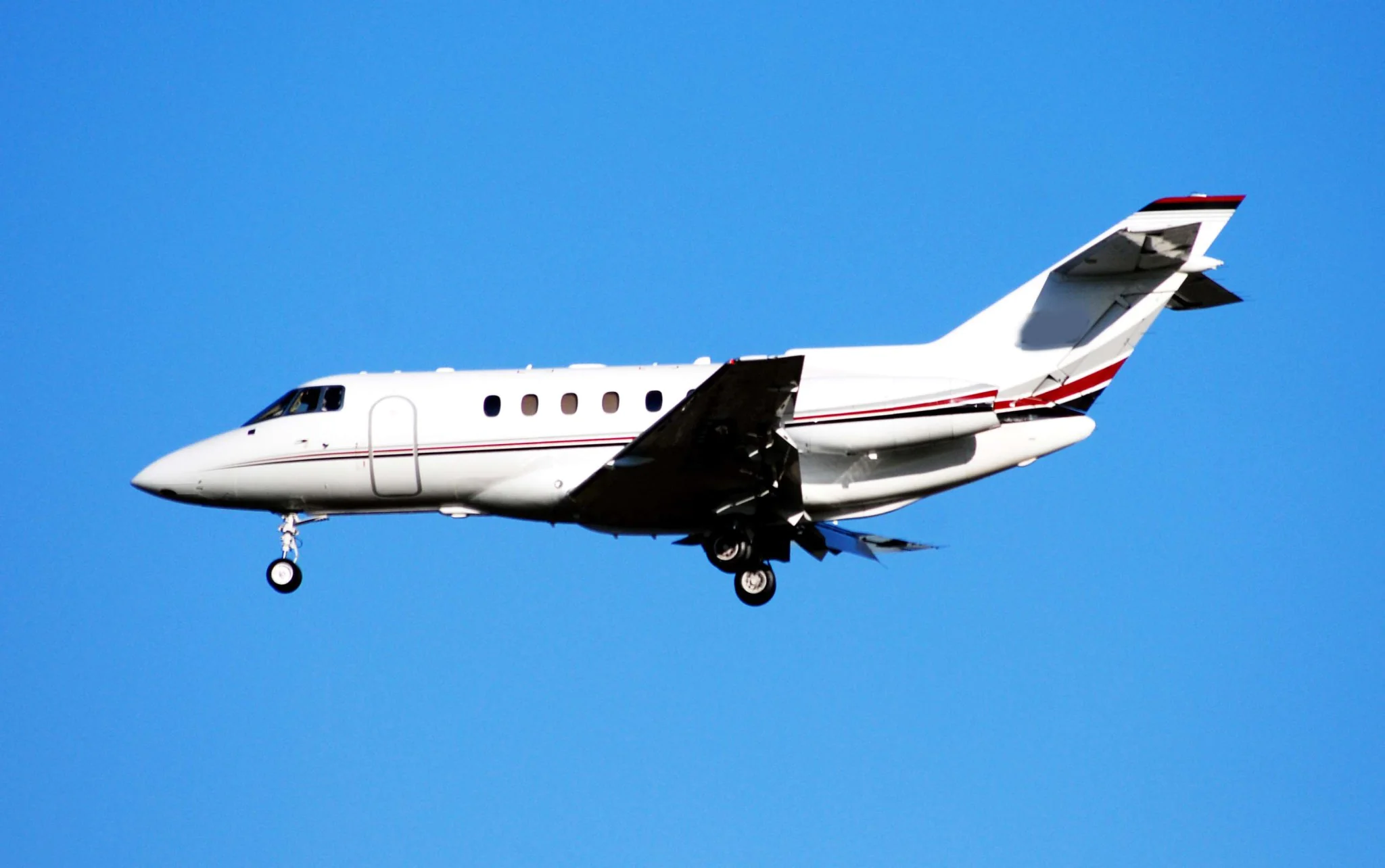 Overview Hawker 850XP
Hawker 850XP is a twin-engine aircraft with a T-tail design and a low-wing configuration. It is powered by two Honeywell TFE731-5BR engines, each providing 4,660 pounds of thrust. In addition, it features a winglets design, which enhances fuel efficiency and improves overall aerodynamics, resulting in increased range and improved performance. Hawker 850XP private jet charter enhanced avionics system is an additional feature of great importance. The aircraft employs the Collins Pro Line 21 avionics suite, designed to reduce crew workload while improving cockpit safety and situational awareness.
General Performance
| | |
| --- | --- |
| Luggage Capacity | 49.5 ft³ |
| Cruise Speed | 426 KTAS |
| Certified Ceiling | 41000 ft |
| Takeoff Distance | 5032 ft |
| Landing Distance | 3810 ft |
| Max Takeoff Weight | 28000 lbs |
| Max Landing Weight | 23350 lbs |
Cabin Size
| | |
| --- | --- |
| Length | 21.32 ft |
| Width | 6 ft |
| Height | 5.74 ft |

Hawker 850XP Interior
When considering a Hawker 850XP private jet charter, you can expect a generous and cozy cabin that can accommodate up to eight passengers, depending on the chosen configuration. The aircraft's interior can be tailored to the owner's preferences, allowing for a range of seating arrangements such as club seating, divans, and individual seats.
Throughout the cabin, you will find exquisite materials and finishes that contribute to a luxurious and sophisticated ambiance. The amenities include a fully enclosed lavatory, a well-appointed forward galley, and ample storage space to accommodate both luggage and personal belongings.
What is the flight range of Hawker 850XP?
A Hawker 850XP private jet charter has a range of 2694 nautical miles. This allows efficient travel between major cities as well as cross-country flights such as New York-San Francisco or Los Angeles-Chicago.
How many hours can a Hawker 850XP fly?
A Hawker 850XP private jet can fly for up to 5 hours without needing to refuel. In addition, the real duration may vary depending on some variables, including the precise flight profile.
How long of a runway does a Hawker 850XP need?
The runway for Hawker 850XP private jet charter is about 5032 ft for takeoff and 3810 ft for landing.
Similar Private Jets to Hawker 850XP