Charter a Learjet 55 Private Jet
Get an Instant Learjet 55 Charter Cost Estimate
Private Jets Type:
Midsize Jet
Estimated Price Per Hour:
$3,400
Learjet 55 Private Charter Flights
Learjet 55 was released in 1979, and it was based on the Lear 28 and 29 models, but it had a larger wingspan and high-strength aluminum winglets to cut drag, earning it the nickname "Longhorn" because of its wingtips. The series was designed to provide more space than the smaller 25 and 35/A series, and it was originally intended to make three versions — the 54, 55, and 56 — but only Lear 55 was produced. Learjet 55 private jet charter has an amazing range capability and is known for delivering flawless performance and an exceptional flight experience.
Learjet 55 Price Rental
The average cost to charter Learjet 55 is around $3,400 per hour.
For charter rates and availability of Learjet 55, please submit the flight request form, or call our agents 24/7 at +1 (212) 840 8000.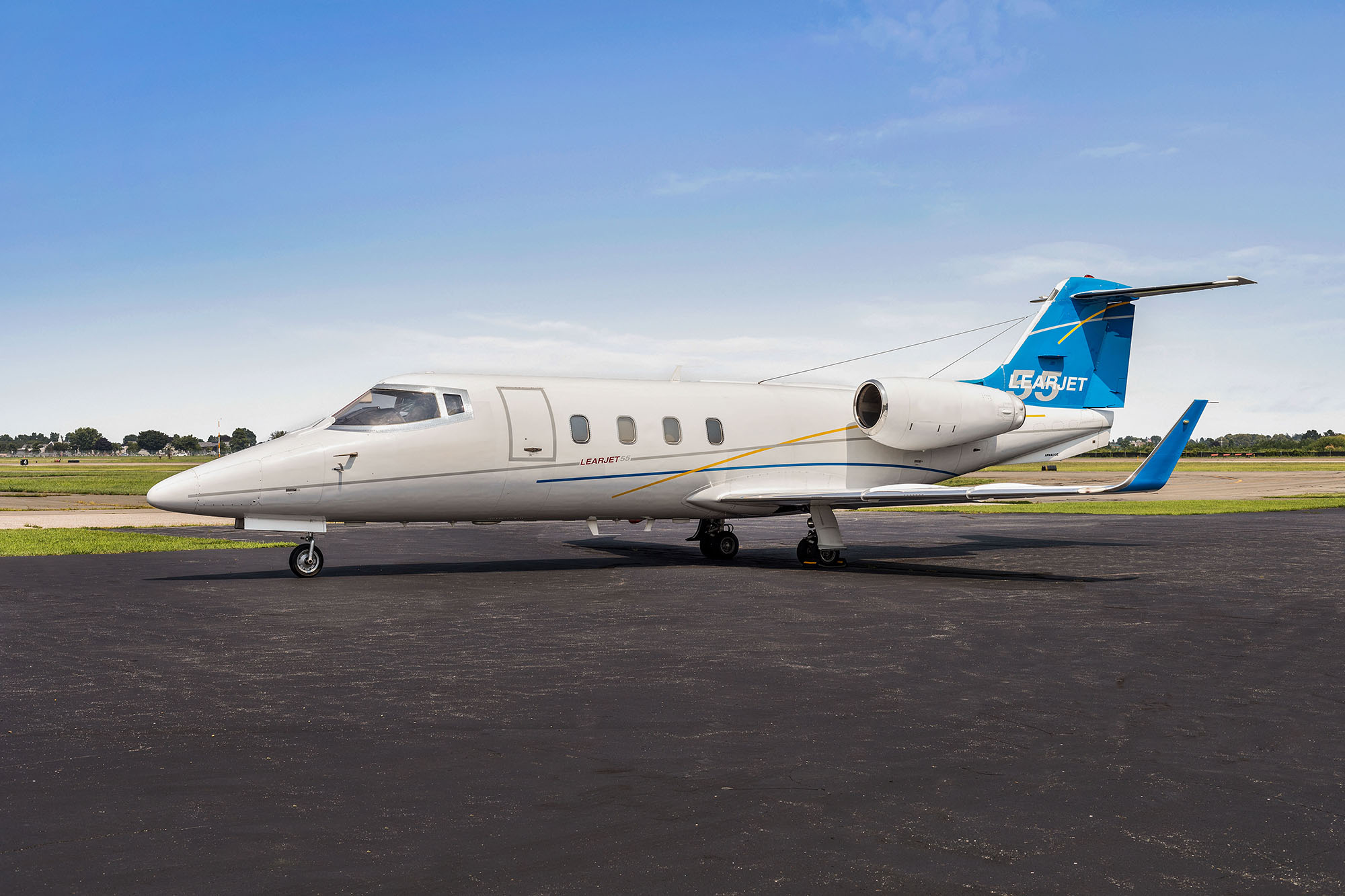 Overview Learjet 55
Learjet 55 is a high-performance, efficient private jet recognized for its speed. It is a mid-sized aircraft that can accommodate up to nine passengers, making it a popular option for corporate leaders, entrepreneurs, and celebrities that require swift, comfortable travel.
Two turbofan engines provide Learjet 55 private jet charter with a cruise speed of approximately 500 knots (575 mph). This means it can fly nonstop for more than 2,000 miles, making it ideal for intercity or even transcontinental travel. The aircraft's maximum altitude of 51,000 feet allows it to avoid turbulence and poor weather conditions.
For more information on chartering a Learjet 55 private jet, price out your flight up or call our agents 24/7 at +1-212-840-8000.
General Performance
| | |
| --- | --- |
| Luggage Capacity | 58 cu.ft |
| Cruise Speed | 458 KTAS |
| Certified Ceiling | 51000 ft |
| Takeoff Distance | 5600 ft |
| Landing Distance | 2800 ft |
| Max Takeoff Weight | 21500 lbs |
| Max Landing Weight | 18000 lbs |
Cabin Size
| | |
| --- | --- |
| Length | 13.7 ft |
| Width | 5.9 ft |
| Height | 5.7 ft |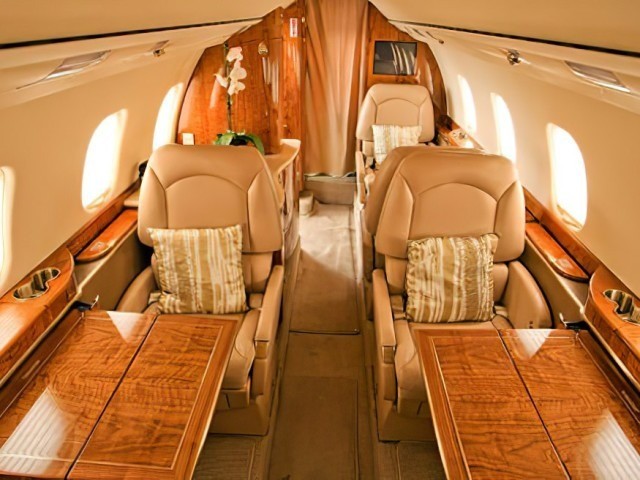 Learjet 55 Interior
The interior of Learjet 55 private jet charter is built for elegance and comfort and can accommodate up to 8 passengers. The cabin is roomy and well-appointed, with comfortable seats, ample legroom and windows for natural light. In addition to a fully-equipped galley where guests can enjoy gourmet meals and beverages, there is a private restroom for added convenience.
What is the flight range of Learjet 55?
Learjet 55 private aircraft have a range of 2492 nautical miles and can rapidly transport you to your destination. With a Learjet 55 charter, nonstop flights from Houston to Los Angeles and Cabo San Lucas to San Francisco are possible.
How many hours can a Learjet 55 fly?
The normal duration of a Learjet 55 private jet charter is up to 5 hours, and its cruise speed is 458 KTAS. Nevertheless, depending on flight conditions, this may change.
How long of a runway does a Learjet 55 need?
Learjet 55 private jet charter's runway is approximately 5,600 ft for takeoff and 2,800 ft for landing.
Similar Private Jets to Learjet 55