Charter a Citation XLS Private Jet
Get an Instant Citation XLS Charter Cost Estimate
Private Jets Type:
Midsize Jet
Estimated Price Per Hour:
$3,600
Citation XLS Private Charter Flights
Cessna Citation XLS is an upgrade of Cessna Citation Excel. This midsize private jet is capable of traveling quicker and farther than its predecessor and can comfortably accommodate nine passengers. Added standards for a runway and a substantial baggage capacity of Cessna XLS private jet charter guarantee passenger enjoyment.
Citation XLS Charter Rates
The average cost to charter Citation XLS is around $3,600 per hour. For charter rates and availability of Citation XLS, please submit the flight request form, or call our agents 24/7 at +1 (212) 840 8000.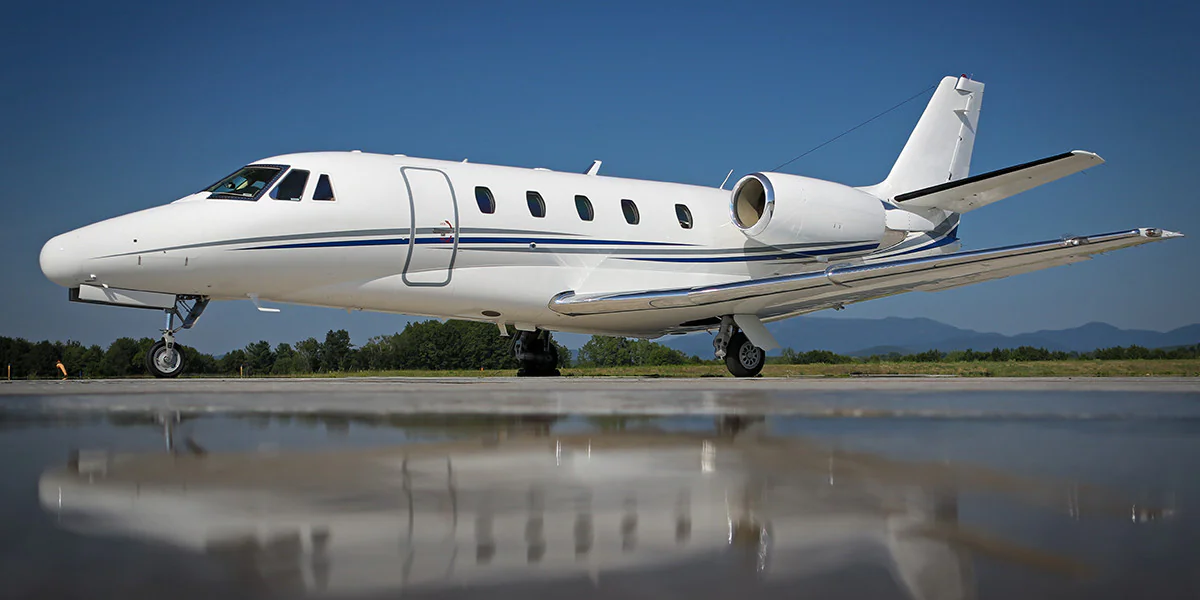 Citation XLS Overview
Citation XLS exemplifies Cessna's performance, comfort, and dependability standards for private jet travel. The aircraft is classified as a medium aircraft, yet its performance is comparable to that of light private jets. Cessna Citation XLS was constructed from 2004 to 2008, and more than 300 aircraft were manufactured and delivered.
Two Pratt & Whitney PW545B engines are installed on Citation XLS private jet charter. This private business jet has a range of 1,704 nautical miles, giving you numerous possibilities for your business venture location. In addition, Cessna chose the Honeywell Primus 1000 avionics system.
For more information on chartering a Citation XLS private jet, price out your flight up or call our agents 24/7 at +1-212-840-8000.
General Performance
| | |
| --- | --- |
| Luggage Capacity | 80 ft³ |
| Cruise Speed | 431 KTAS |
| Certified Ceiling | 45000 ft |
| Takeoff Distance | 3560 ft |
| Landing Distance | 2739 ft |
| Max Takeoff Weight | 20200 lbs |
| Max Landing Weight | 18700 lbs |
Cabin Size
| | |
| --- | --- |
| Length | 18.5 ft |
| Width | 5.5 ft |
| Height | 5.7 ft |
Citation XLS Interior
Citation XLS private jet charter can accommodate up to twelve passengers in addition to its standard seating capacity of eight. The cabin door and windows of the aircraft are triple-sealed and triple-paned, respectively, to enhance their noise-canceling capabilities. In addition to the ambient illumination provided by the cabin's ten windows, Citation XLS comes standard with an indirect LED lighting system, which generates less heat and makes the cabin feel more spacious. Also, Citation XLS is equipped with two air conditioning systems for passenger comfort. The cabin features eight extra-wide leather seats arranged in a double club configuration. In addition, there is a dropped aisle, telephone, fax, email, and individual screens.
What is the flight range of Citation XLS?
Citation XLS has a range of 1,722 nautical miles, allowing you to reach your destination swiftly. New York to Miami and Dallas to Seattle are two nonstop itineraries that a Citation XLS charter may service.
How many hours can a Citation XLS fly?
A typical charter flight aboard a Citation XLS could last up to four hours. However, this is subject to vary based on the flight's conditions.
How long of a runway does a Citation XLS need?
The runway for Citation XLS private jet charter is roughly 3560 ft for takeoff and 2739 ft for landing.
How many passengers can the Citation XLS carry?
The Citation XLS can carry up to 12 passengers, depending on the configuration. It typically has a seating capacity of 8-9 passengers, but can be configured with additional seats or a divan.
What are some competitors to the Citation XLS?
Competitors to the Citation XLS include other mid-size business jets such as the Bombardier Learjet 75, Embraer Legacy 450, and Gulfstream G150.
Similar Private Jets to Citation XLS